→ See more of our coronavirus coverage, including community resources and personal stories.
Here's something you might not know about sex work in Rhode Island: Between 1980 and 2009, it was all legal indoors. That created a booming sex industry in the state. Bella Robinson, a sex worker advocate who leads the Rhode Island chapter of Call Off Your Old Tired Ethics (COYOTE), says a lot of it still goes on, legally and underground.
"Erotic dancers. I'm talking about cam models, porn providers, street-based workers, online escorts, sugar babies," Bella explained. "And in our estimation, we believe there's at least 10 million US sex workers."
In Rhode Island, that number is much smaller, in the low thousands. And the majority of those workers depend on in-person work to pay their bills. Bella is one of these workers. She's an online escort who has decided to stop seeing clients altogether to protect her health during the COVID-19 pandemic. But, she says, that hasn't stopped clients from seeking her services. "I'm getting a lot of calls from young guys, 22, 24. Now, I wouldn't even see them if I was open for business. But I say, 'You know, do you watch the news? Do you know about Coronavirus and social distancing? And do you really think this is the time in your life you should be looking to book with an escort or hooking up with someone period?'"
Denying work, though, isn't a possibility for everyone in the sex industry. For those who work in an underground economy, getting paid under the table, they can't receive government assistance if they are not working due to the pandemic. Even those workers who receive paychecks, like dancers and escorts, can't file for unemployment because most of them are independent contractors. That doesn't leave a lot of options for many sex workers.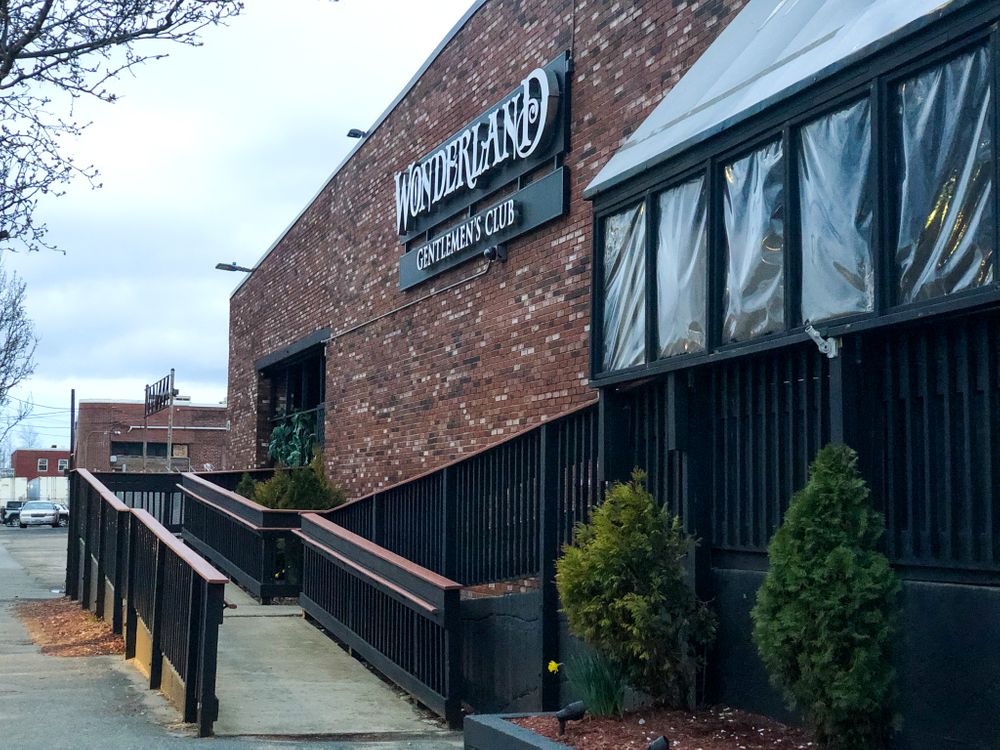 "I think that there's definitely people who are continuing to work, but it is a huge safety risk," said Alexa (not her real name), a "full service" sex worker. I talked with her and her friend, Courtney (also not her real name), who works as a stage dancer at a club. Alexa and Courtney said many sex workers have been forced to continue to work because of their financial situations and lack of government assistance. "There's just really no safety net and security nets for sex workers."
Both Alexa and Courtney have decided to stop working during this time to protect their health and prevent the spread of COVID-19. They also want to make it easier for other sex workers to do the same. So, Alexa and Courtney have set up a crowdsourcing campaign on GoFundMe to raise money for sex workers. "We want to make sure that when people can't receive public benefits, that there are community members stepping out to support them to say, 'We're here, we're here for you. Your struggle is our struggle. And we'll try to work through this as best we can.'"
Right now, they have enough money to pay each worker who requests it $100. It's not much, and Bella, Alexa, Courtney say for now, they're living on savings. How long they can do that before they need to go back to work is uncertain, but they know the demand for their services in the world's oldest profession will always be there.