In an era when true crime earns fortunes for news and entertainment companies, the unsolved Borden murders are driving real estate prices to new heights in Fall River.
Lizzie Borden was 32 years old in 1892, the year police found her estranged father and stepmother hacked to death with a hatchet in the home they shared on Second Street. Following a trial that pitted strong circumstantial evidence against Victorian ideals of feminine innocence, Borden was acquitted.
A buyer, Lance Zeal of Virginia, announced on Thursday he is adding the museum and bed-and-breakfast that opened in the Borden home in 1987 to his portfolio of ghost tour businesses across the U.S.
The modest three-story home was listed for $2 million before the sale — nearly six times the average home price in Fall River.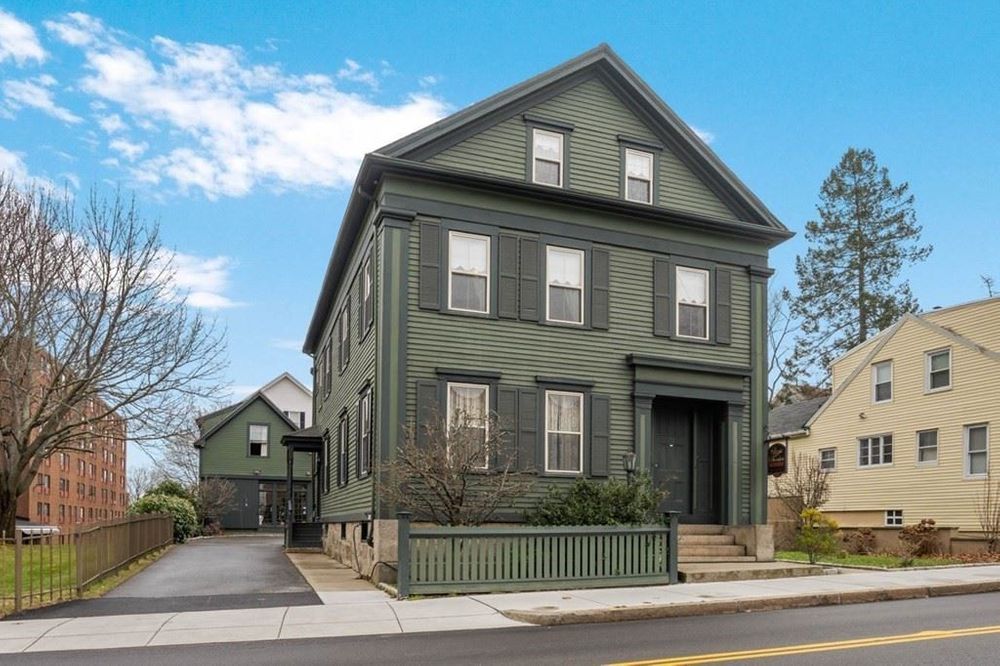 Ron Rusin, a realtor who runs the city's largest residential brokerage, said a similarly sized home could expect to go for $280,000.
"The neighborhood would be a tough sell," he said.
Corky Row, where the wealthy but frugal Borden's lived, has been rendered unrecognizable by modern city planning. The hum of the interstate highway that cuts Fall River in half is audible only a few blocks away. The home's neighbors include a high-rise senior living complex and the backside of a courthouse.
But the century of speculation that followed Lizzie Borden's acquittal — spawning films, countless books, an opera, a ballet, and a world-famous nursery rhyme — has turned the grisly murders into one of Fall River's biggest drivers of tourism.
Ken Fiola, a business consultant who works closely with the city government, said the home drew 18,000 visitors the year before the pandemic.
"It's a large tourism asset, and it's a quiet tourism asset," Fiola said. "They're not out there with bells and whistles. They don't have neon signs. It's done in an appropriate fashion where it's not overcommercialized. It's one of one of Fall River's hidden assets."
The Rhode Island couple selling the bed-and-breakfast, Donald Woods and Leann Wilbur, are also looking for a buyer for Maplecroft, the 11-room house where Borden moved with her sister following the trial. Located less than a mile away in Fall River's Highlands, the home is larger and grander than the home Lizzie shared with her parents. But for whatever Maplecroft lacks — the allure of an overlooked clue, maybe, or the permits allowing for a museum and gift shop — it's listed at less than half the price.
Ben Berke is the South Coast Bureau Reporter for The Public's Radio. He can be reached at bberke@thepublicsradio.org.