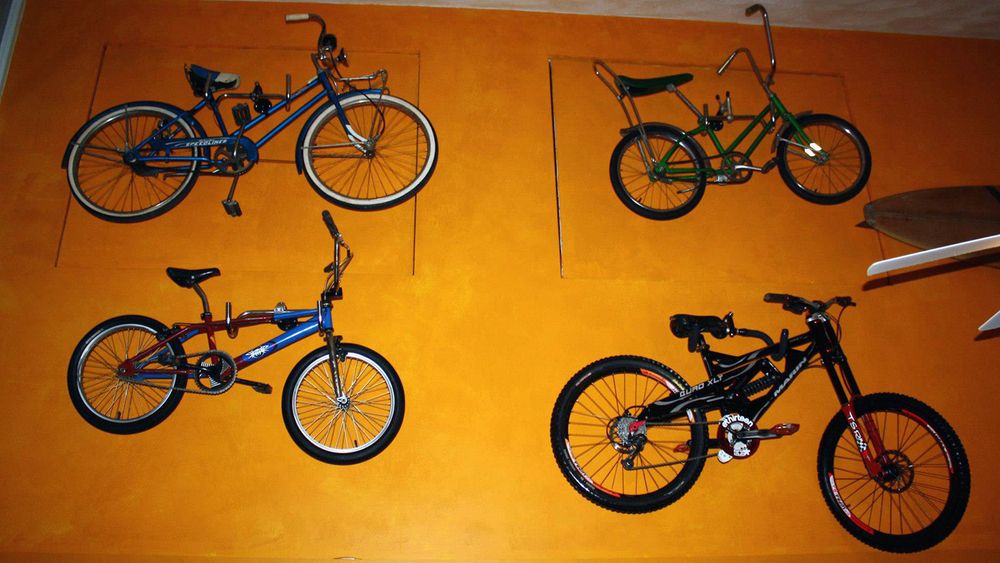 Casey Montanari is owner of The Bike Stop Cafe in Narragansett. She says her pizza place and restaurant may actually see a bump in sales from the new rules, but her business is still far from out of the woods. She spoke with South County Bureau Reporter Alex Nunes.
Transcript:
MONTANARI: It might actually make us busier than what we have been. We've elected to stay curbside throughout the whole pandemic. When we reopened in May after being shut down, we went with just the curbside and not trying to do the indoor dining. So, for us, I think it might actually help us a little bit. But it's going to be devastating for any of these restaurants that are trying to do indoor dining.
NUNES: That being because their business model is basically based on putting a certain number of people in the chairs, right?
MONTANARI: None of us, whether we're doing curbside or the people that are trying to dine in, are making enough right now to get through. Even though I'm electing to go curbside only, I'm still losing a ton of money every week. I don't do the dine-in stuff, because we have the pizza station built out into our dining room. It's not worth it for me to even try to do that and expose my staff.
NUNES: A lot of people aren't totally familiar with the restaurant industry and don't know all the different ways that the pandemic is affecting you, and how difficult it makes it to run your business. What are some of those ways that people might not be aware of?
MONTANARI: One of the biggest challenges for the restaurant industry, in terms of dealing with this virus, is that we all deal with perishable food. So it's a lot different than a retail shop that has to close down, and they can still sell their product. For anyone that's dealing with the restaurant industry, we receive weekly orders and [with] Department of Health [restrictions], we have seven days on our food. So when the orders come in, we pay for the food, and then we pay a labor cost to prepare the food. So anytime that we have to shut down beyond seven days, we have to throw all of that out. And we had a scare back in July, where one of my kitchen workers had a mild sore throat. And I had to shut down because he could have been exposed, and that was the guidance we were receiving at that time. He went to get a test and it took 11 days to get the test results back. So again, I had to take all the food that I had purchased, we had to throw it all out. And then I had to buy it all over again. And I had to pay the labor costs on preparing it, and he tested negative. But we all have to do what we feel is right, and I just couldn't take the chance.
NUNES: What do you think of the restrictions? I mean, are you in favor of them? Do you feel like they're necessary?
MONTANARI: I do. And I know that there are a lot of people out there that don't believe that. But the bottom line is that the impacts are real. And if we want this to be over so that our businesses can run again, we need to all be doing whatever we can do to get control of it again so that we hopefully can open our doors.
NUNES: Would you be losing less money if you just closed entirely and then opened up at the end of the pandemic?
MONTANARI: I think so. I weigh that out a lot. It's a really difficult position for any business owner to be in. For us, I do it a lot for my staff. These people, when we reopened in May, came back and gave up the extra $600 a week from unemployment to come back and help us in our business. And they rely on us for their checks.
NUNES: How are you able to make it swing basically? How are you able to stay in business?
MONTANARI: Well, that's where, for us, the money from the federal government, by way of the PPP loans and the Restore RI grants, have really been what's kept us going—that and a lot of customer support.
NUNES: At this point, what would you want the government to do—either the state government or the federal government—in terms of assistance for you and other restaurants?
MONTANARI: Part of the problem with all of this stimulus money, as it's been put out, is that it's a band aid. So, for right now, we all definitely need—whether it's another round of the PPP, I think that would help a lot of people. But unfortunately, we're going to keep putting this money out until the pandemic is over.
NUNES: You've decided to start grocery delivery to diversify your business. How did you come to the decision to do that specifically?
MONTANARI: In looking at it, you can kind of see one of the few industries that isn't hurting right now is the grocery stores. And this is something I think I can do and supplement my staff's hours—be able to give them more hours, be able to pay them a little bit better than what I'm doing right now by doing it. But I think it's something that, even when this is over, we're going to continue.
NUNES: Do you think there's a possibility that once you make it through the pandemic, that because you've added on this other area to your business, that you could come out stronger?
MONTANARI: I'm glad that you asked that question, because that's something that I've thought a lot about. I think coming out of this, if I can find a way when all is said and done to reopen the restaurant and keep this going, I think we're going to come out in a much more stable financial position.
NUNES: Casey Montanari, owner of The Bike Stop Cafe in Narragansett, thanks very much for speaking with me.
MONTANARI: Thanks so much for taking the time to speak with me, Alex.
Alex Nunes can be reached at anunes@thepublicsradio.org.