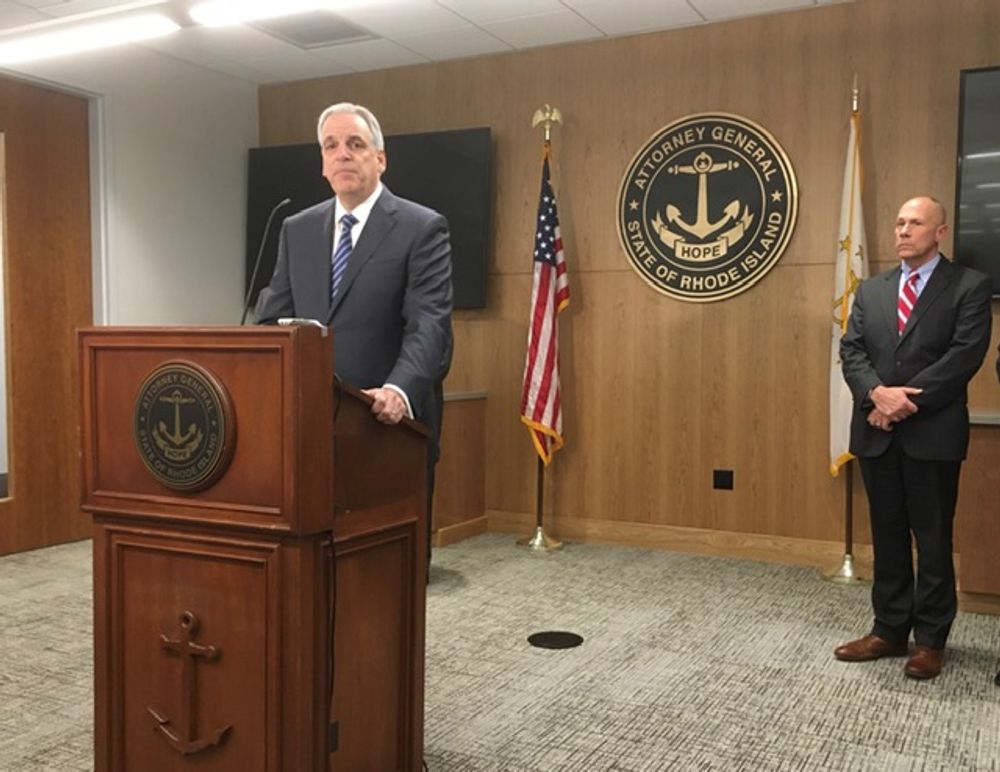 The money laundering charge and a misdemeanor charge of making a prohibited campaign contribution revolve around a campaign mailer ostensibly sent by Republican Shawna Lawton, a former rival, endorsing Mattiello in 2016.
But Britt's lawyer said Britt is being used as a fall guy and expressed confidence that a jury will "see this set-up for what it is."
While the cost of creating and sending the mailer was about $2,000, Neronha said the issue goes to the root of Rhode Island's election laws: "To ensure transparency in our elections. They exist to ensure the public knows the true source of funds used to support political candidates. They exist to ensure that the public can judge the motivation underlying support for a particular candidate."
A statewide grand jury indicted Britt on a charge of funding a $1,000 contribution paid by a third party for the mailer.
Neronha said, "Mr. Britt, as alleged here, thwarted these goals by intentionally and unlawfully disguising the true source of funds used to pay for Ms. Lawton's mailer endorsing Speaker Mattiello."
The prosecutor, during a news conference in his office, said he does not expect further charges in the case.
The state Board of Elections, which oversees campaign finance in the state, previously warned Mattiello and referred the issue involving the mailer to the attorney general's office in 2018." Neronha said there were not signs that action was taken on the case until after he took office in January.
"Mr. Britt is disappointed in today's indictment, but, at the same time, he is anxious to clear his name at a public trial," Britt's lawyer, former U.S. attorney Robert Clark Corrente, said in a statement.
"We think it will become apparent that these charges should not have been brought -- and certainly not against Mr. Britt," Corrente continued. "Obviously, in the sometimes sordid history of Rhode Island politics, participating with others in raising $2,100 for a campaign mailer, three years ago, is a pretty underwhelming offense. That probably explains why the Board of Elections closed its investigation into the matter in April 2018, with just a warning to the Mattiello campaign. It certainly does not justify the state's overcharging this petty episode as money laundering, when -- at most -- it might be a misdemeanor under Rhode Island law.'
Finally, Corrente said, "Worse, today's indictment unfairly singles out Mr. Britt, a contractor to the Mattiello campaign. We believe that the evidence at trial will leave Rhode Islanders scratching their heads about who did and who did not get charged, and will show that Mr. Britt was used by the Mattiello campaign as a fall guy. We are confident that the jury will see this set-up for what it is, once they hear the testimony from everyone involved."
Britt made a lot of money in finance before emerging as a feared operative in Rhode Island's political scene. He cultivated Democratic dissidents in the Rhode Island House of Representatives in 2006, on behalf of Governor Don Carcieri and later worked for a host of candidates. Britt is scheduled to be arraigned November 1 in Kent County Superior Court.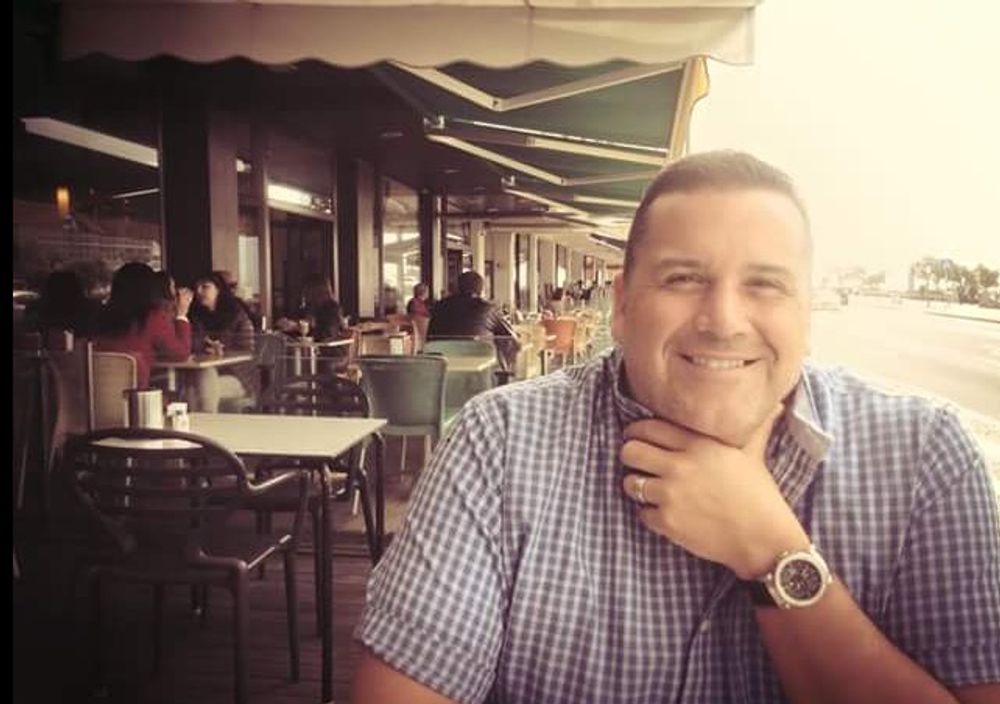 A campaign spokeswoman for Mattiello, Patti Doyle, quickly moved to distance the speaker from the indictment of Britt.
"These proceedings do not involve the speaker," she said in a statement. "The Board of Elections resolved this issue for the campaign approximately one year ago."
But Republican Steve Frias, who lost his state rep challenge to Mattiello by 85 votes in 2016, and then by a larger count in 2018, offered a biting reaction: "Speaker Mattiello ran a campaign which engaged in criminal activity, and this criminal activity played a role in his win. He also misled the voters when he said his campaign had no involvement with the illegal mailer. If it was me, I would be so ashamed. In fact, I find it embarrassing to be even represented by somebody like him. Why does Mattiello surround himself with criminals?"
A separate grand jury is examining state records related to Cranston chiropractor Dr. Victor Pedro, whose practice received almost $2 million in state funding until it became public knowledge this year and sparked a controversy. After that, Mattiello pulled $1 million in funding for Pedro and his practice from the current state budget, but said he continues to support the doctor's alternative therapy.
Neronha praised the work done by the Board of Elections related to the mailer in 2016, but said the board faces serious challenges.
"For nearly two years the board was stymied by various parties who failed to cooperate with the board, even when the board relied on compulsory process," he said. "Candidly, the board did a great job to achieve what they did given the cooperation that they received."
Neronha declined to specify the individuals who did not cooperate with the Elections Board, but said past news accounts give some clues.
The Board of Elections has emerged as a stronger campaign finance watchdog in recent years, with more elected officials running afoul of the board.
Neronha said he will backstop the board's efforts moving forward.
"I want to assure the people of Rhode Island that this office and this administration will stand behind the board in the review and investigation of election and campaign finance law violations. Simply ignoring the board's attempts to gain information without legally justifiable grounds will be a strong indication to this office and to me that the full investigative weight of this office should be utilized."