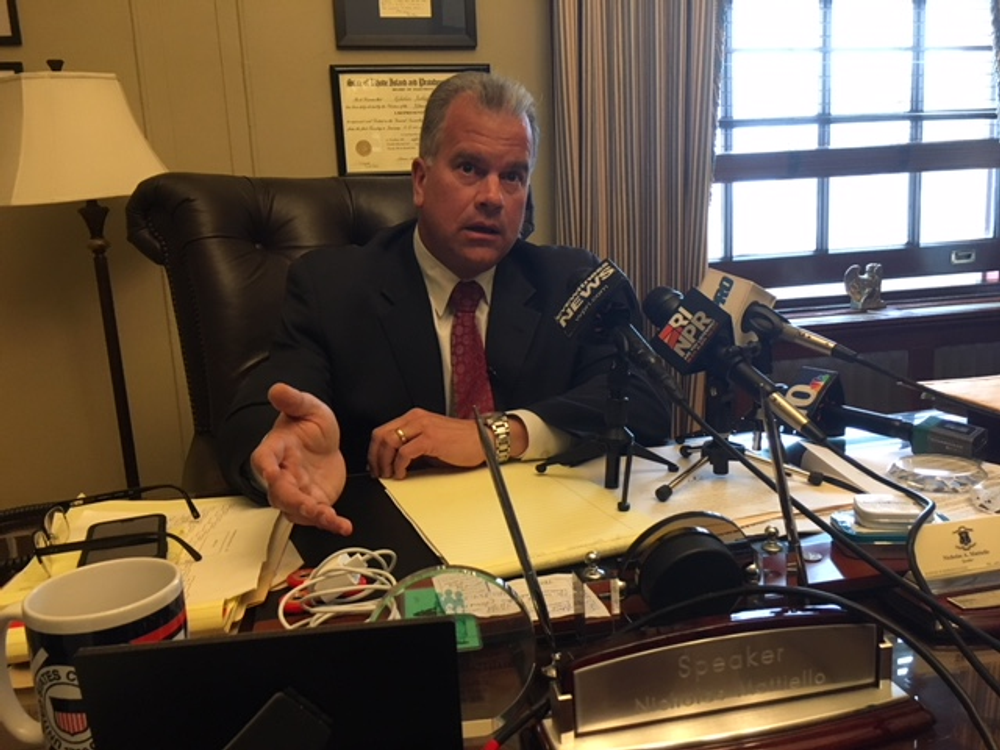 During an orientation for new lawmakers last November, House Speaker Nicholas Mattiello shared some tried and true political advice.
"Welcome to the House of Representatives," Mattiello said. "My first advice is, all politics is local. Pay attention to the needs of your local district."
Mattiello was referring to the need to collaborate with local officials and focus on local issues. But his emphasis on lawmakers' home districts can be viewed another way. That's because the number of voters from Mattiello's Cranston district with Statehouse jobs has multiplied since he became speaker in March 2014.
A review by The Public's Radio of voting records and a database of state employees shows that 34 residents of Mattiello's district were working for the legislature by the end of 2018. That marks an almost threefold increase from the 13 Statehouse workers from Mattiello's district in 2013.
We're not talking about a lot of people. But legislative observers like Common Cause of Rhode Island head John Marion said patronage is a common and longstanding practice that needs to be closely watched. In part that's because General Assembly workers are at-will employees. In other words, they can be hired or fired without cause depending on the wishes of the speaker.
"The speaker can bring their people in from the top to the bottom -- right? -- from the person pushing the broom in the hall to the chief of staff. And that's different in Rhode Island, and that gives them more power," Marion said. (He recalled how Mattiello's immediate two predecessors, Gordon Fox and William Murphy, also made a number of changes in legislative staffing.)
It's different in Rhode Island since the speaker controls the legislature's hiring and spending arm, known as the Joint Committee on Legislative Services, or JCLS. And critics like Cranston Republican Steve Frias said patronage gives the speaker more power because of the connection between government jobs and votes.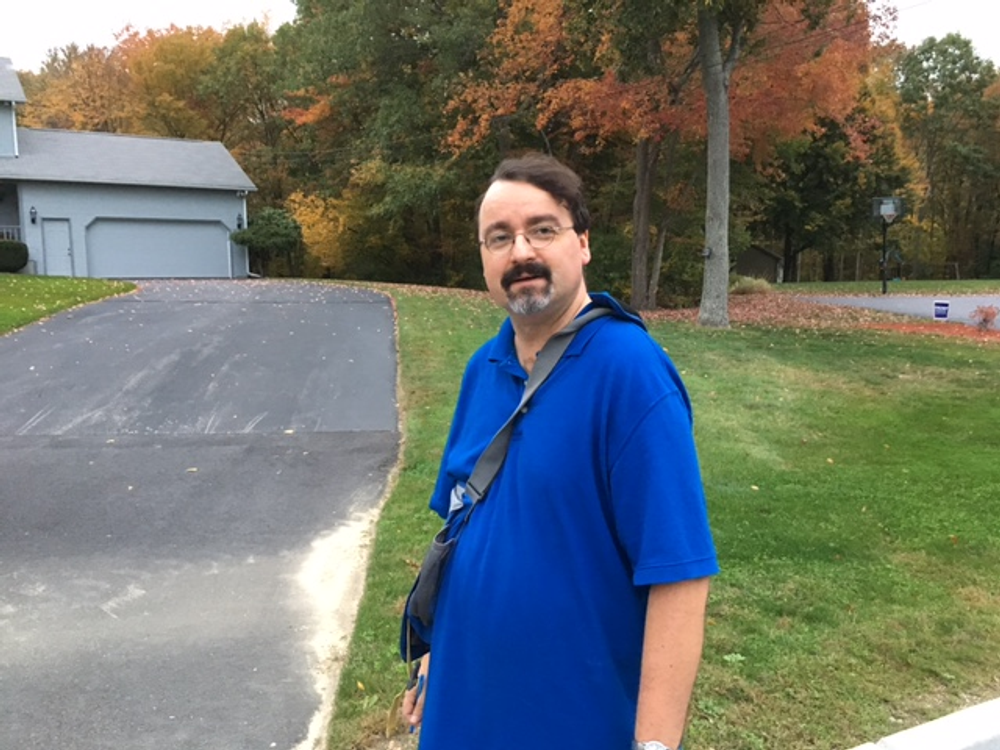 "If you have about 25 or 30 people in your district that work for you, are at-will employees of you, that's a good vote base," Frias said. "Because as James Michael Curley, the Rascal King, once said, for every government employee that is beholden to you, there's five votes to that."
This is more than an academic issue for Frias. He almost pulled off a huge upset when he challenged Speaker Mattiello for his state representative seat in Cranston in 2016. Frias lost by just 85 votes. He now points to the number of District 15 voters who work for the legislature as a factor in the outcome.
Frias also notes how the legislative employees from Mattiello's district include people like former Cranston City Councilor Mario Aceto, who have their own networks of friends and associates. No one is saying that Mattiello is doing anything illegal. But Frias says people with patronage jobs gave the speaker an added boost when he ran against Mattiello.
"I saw people who were working at the Statehouse, on election day and during the campaign season working for him," Frias said. "They are basically campaign volunteers that are paid for by the taxpayers."
The speaker's campaign responded by saying the workers were volunteering on their own time.
Mattiello declined interview requests for this story. His office said about a third of the 34 past and current workers from his district are summer or part-time employees. And in a statement, Mattiello said the voters in his district who work for the legislature "are hard-working people who I know and trust and they are doing a good job on behalf of the taxpayers."
But one of the workers from Mattiello's district, Joint Committee on Legislative Services director Frank Montanaro Jr., had a controversial arrangement with Rhode Island College that allowed him to collect almost $50,000 in free tuition from the college over three years. The deal was exposed in 2017, by WPRI-TV, Channel 12, and Montanaro responded by saying he would repay the free tuition.
Beyond that kind of setup, John Marion of the good government group Common Cause said citizens should be concerned about patronage because legislative leaders can use it to reinforce their own power. He said patronage hires can make lawmakers less likely to speak out if they have relatives who have state jobs, and that patronage can also affect the quality of state government.
"And this isn't to suggest that anybody that Mattiello has hired isn't the best person," Marion said, "but if it's a more transparent process and less about who you support politically and more about what skills you bring to the job, that's better. That's why the United States created a civil service at the federal level."
The presence of patronage jobs at the Statehouse has been well known for years by reporters and other close observers of the legislature. But documenting the precise amount of patronage is difficult, due in part to the number of public employees with different last names from relations with connections on Smith Hill.
The salaries for the 34 people from Mattiello's district who were working for the legislature by the end of 2018 added up to more than $1.7 million. The highest earner among those workers is Montanaro, who now gets paid more than $160,000 a year, although the other workers from House District 15 get considerably less.
Critics nonetheless call this payroll a symptom of bloated spending on Smith Hill, where the General Assembly's budget has climbed by more than $10 million over the last decade, to a proposal of more than $46 million for the next fiscal year.
And as the Rhode Island House delves into the budget, the chamber is more divided than at any point in recent years. A 19-member so-called 'Reform Caucus' has not raised patronage as an issue. But the group says the speakership is too powerful and that rank-and-file lawmakers should have more control over the path of legislation.
Meanwhile, as Common Cause of Rhode Island head John Marion notes, the impact of patronage has spread well beyond the Statehouse.
"Rhode Island has a really long history, in particular, of the legislature getting their people onto the bench and into jobs in the judiciary," he said. "So when you talk about patronage, the tentacles spread not just throughout the legislative branch, but into the other branches."
And unless Rhode Island adopts something akin to Civil Service for legislative employees -- which is far from likely -- patronage will remain part and parcel of the General Assembly.