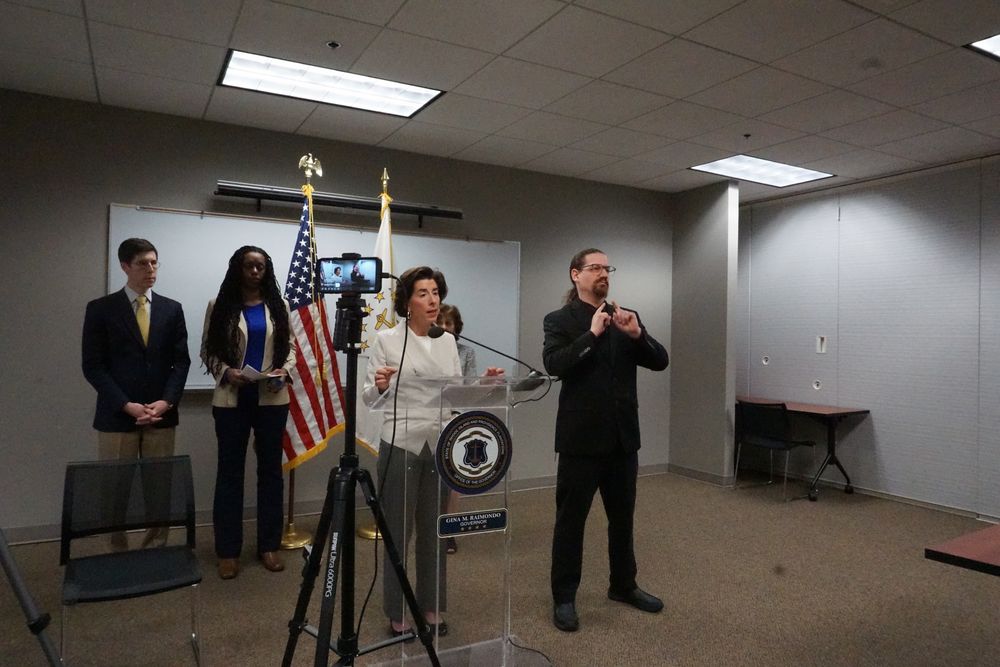 Anticipating patient needs as the number of cases grows in the state, Governor Gina Raimondo announced measures Saturday to increase access to testing and treatment for the virus.
The state's health insurance marketplace HealthSourceRI is opening a new month long enrollment period starting Monday. Raimondo said only three percent of the state's residents are uninsured, but added that the state has seen a spike in unemployment insurance, a sign that more people lose health coverage.
"It's inevitable that unfortunately people will be laid off at this time," said Raimondo. "We are conscious of the fact that folks will be losing their jobs and will be needing healthcare."
If residents do need treatment for the illness, prior to signing up, the state health insurance will cover medical treatment retroactively.
Testing for coronavirus will be free to all residents with health insurance. The state is requiring the testing to be covered without copays by all insurers, including Medicaid.
Governor Raimondo also directed insurers to reduce the sometimes onerous requirements to see a specialist, as it relates to treatment for coronavirus, but offered no specific details.
Raimondo also outlined several measures meant to keep people at home, and out of doctor's offices and pharmacies. Insurance companies are required to cover advance prescription filling, so patients can maintain at least 30-day supplies of medicine.
Health insurers are also required to cover tele-medicine for primary care and mental health treatment, that is appointments held over the phone or via video conferencing.
Testing for the virus is still limited to about 80 per day in Rhode Island, but officials say they hope that number will increase in the days ahead as well.