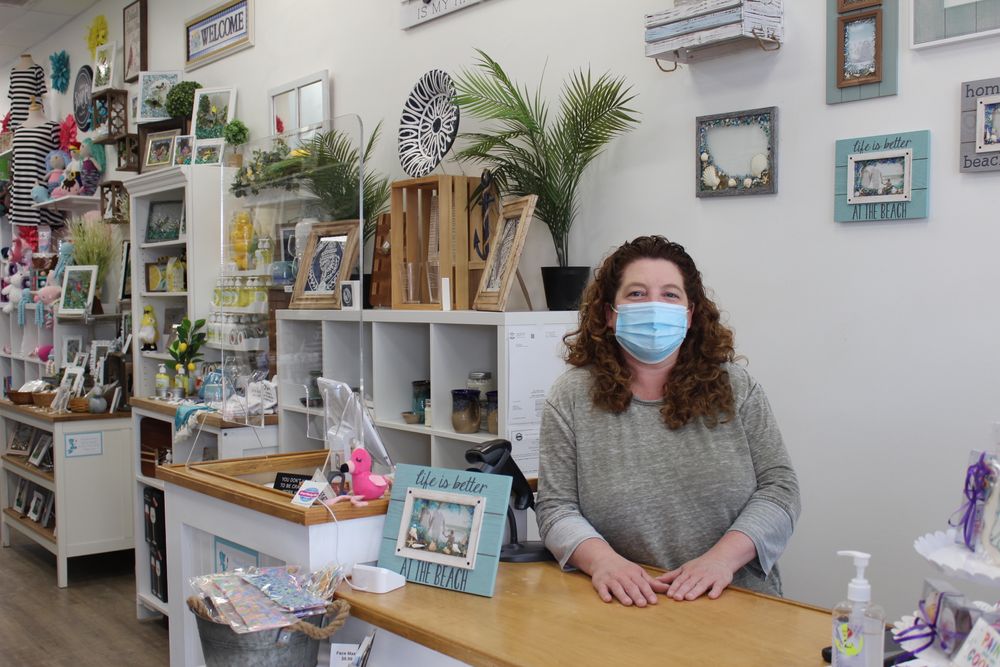 On Tuesday morning, the sidewalks on Newport's Thames Street were busy with pedestrians and it was starting to feel like summer. Most people weren't wearing masks as they strolled outside.
This was the first day that Rhode Island no longer required fully vaccinated adults to wear a mask in most indoor settings. State officials left it to individual business owners, however, to decide whether to relax the rules in their own stores.
And on Tuesday morning, many Newports storefronts still bore signs with bold lettering telling customers that masks are required to enter.
One of those shops is Cutie Curls Boutique, a craft store and art studio. Owner India Kenyon says even as the state's rules loosen, she's not changing her store's mask policy, which she thinks helps customers feel safe and comfortable.
"People love that they don't have to wear the mask outside, but they will put their masks on when they come inside," she said. "I think that everyone just respects everybody else, and we've not had a problem at all with that."
Kenyon said she doesn't know exactly when she will drop the mask requirement for vaccinated customers, but she thinks she will feel more comfortable when a greater share of Rhode Island's population is vaccinated.
Virginia Hinds, the co-owner of The General Store, a downtown gift shop, said she will also continue to ask customers to put on a mask before entering.
"I'm going to wait and see what the state does — if there is any fallback from, you know, unmasking too early, that type of thing," she said. "So at least until I would say, tentatively waiting until June, and then we'll make a decision whether to continue on."
Just down Thames Street, some businesses are already letting vaccinated customers go maskless, including A Christmas to Remember, a holiday decoration store.
But Michele Duffy, the owner of the store, said it wasn't an easy decision, especially because she has severe asthma. For now, she is keeping the front door open and the plastic dividers up at the front counter, but letting vaccinated customers shop without a mask.
"We are keeping our masks around our necks or close by," she said. "So if we don't feel comfortable, we can put them on — or if somebody don't feel comfortable, and they want us to put it on, we're more than happy to do that."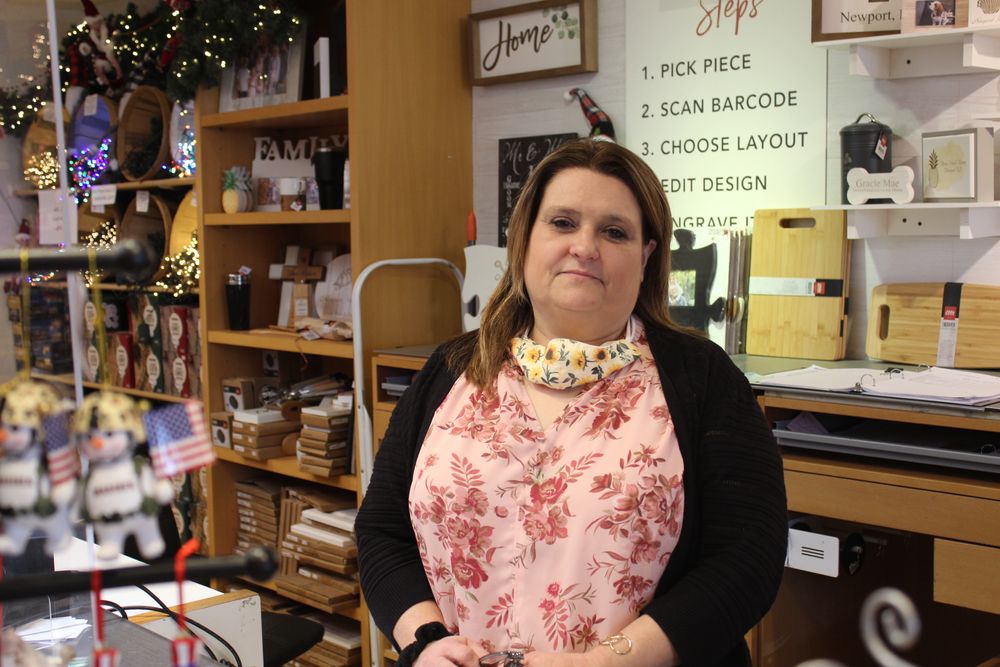 A few hours into dropping the mask requirement on Tuesday morning, Duffy said most of her customers were putting on masks anyway when they came inside. But like many business owners, she is "still a little nervous," so she said she is taking it day by day — and prepared to go back to mask-wearing if need be.
Rhode Island's easing of indoor mask requirements for fully vaccinated individuals is in line with recent guidance from the federal Centers for Disease Control and Prevention (CDC). Under the state's new rules, face masks are still required in a variety of settings — including K-12 schools and on public transportation — regardless of vaccination status.
Erin Donovan-Boyle, the executive director of the Greater Newport Chamber of Commerce, said many local businesses are excited by the recent rule changes.
Some business owners, however, are seeking more clarification from the state — especially since most shops are not planning to ask unmasked customers for proof of vaccination. Others have also expressed concern that their younger employees have not yet gotten their second shots, and they want to hold off changing their mask rules until more of their staff is fully vaccinated, Donovan-Boyle said.
"We were going to be at this place at some point, and it was always going to sort of have that tentative feel at the beginning — whether it was now, whether it was two months ago, whether it was in two months," said Donovan-Boyle. "So I'm not surprised about the situation that we're in, where some people are comfortable, some people are concerned, and some people aren't."
Antonia Ayres-Brown is the Newport Reporter for The Public's Radio. She can be reached at antonia@thepublicsradio.org