On Saturday morning, a small group of Narragansett Indian Tribe members gathered deep in the woods of South Kingstown at a monument commemorating what's believed to be the site of the "Great Swamp Massacre."
They lit three fires representing the past, present and future, and recognized the return of five acres of sacred land from the Rhode Island Historical Society.
Cassius Spears Jr., first councilman of the Narragansett Indian Tribe, recalled his experience coming to the site since childhood.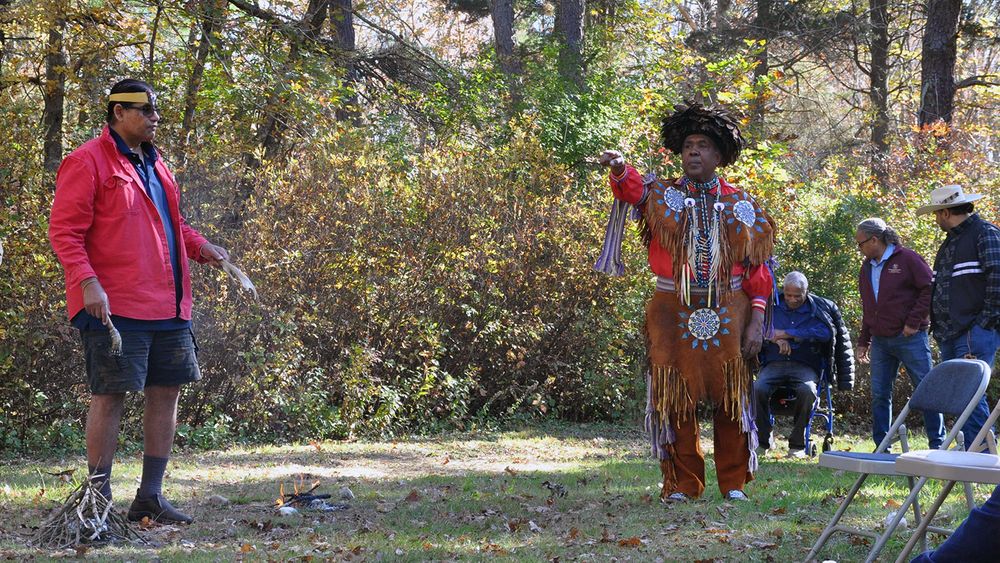 "Every time I've come up here, there's been sorrow in my heart," Spears said. "But today when I come here, this is the start where I can start feeling an opportunity for healing."
The Great Swamp Massacre occurred during King Philip's War in December of 1675, when about 1,000 English colonists attacked a Narragansett stronghold, killing an estimated 650 Indian men, women and children, and taking 300 more captive.
In 1906, the Hazard family gave the land to the Rhode Island Historical Society.
"We agreed to protect it; we agreed to steward it," Historical Society Executive Director Morgan Grefe said at Saturday's event. "We're here in continuation of that promise—to see that this land is protected and stewarded in a way that we could never have accomplished ourselves."
Grefe added, "This is truly one of the most profound and humbling moments of my life."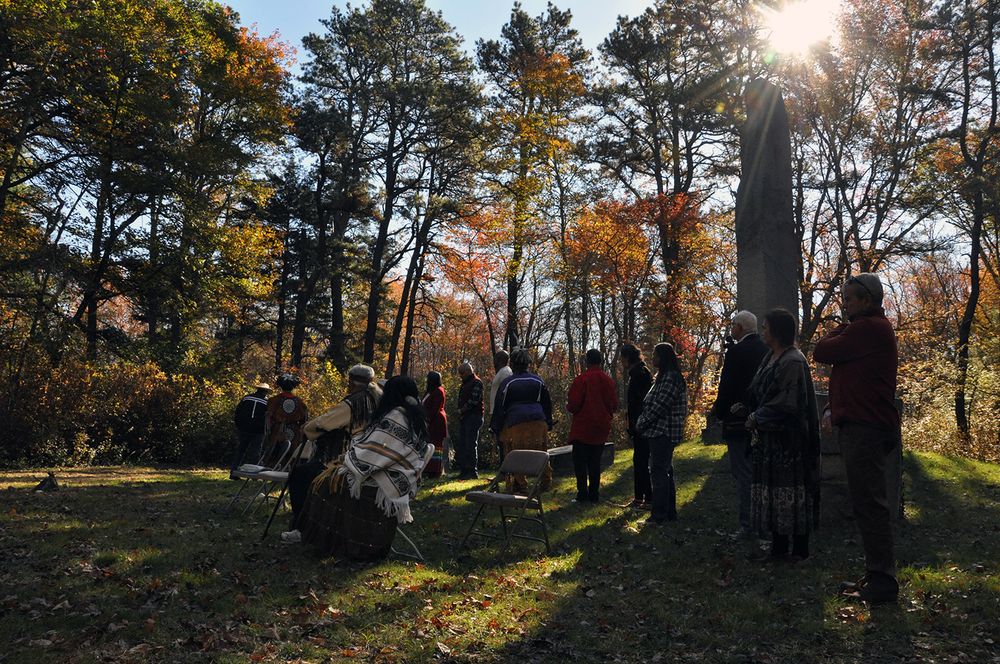 The transfer to the tribe was finalized on Friday after being in the works for four years. The Rhode Island Attorney General's Office, including recently-retired staff member Neil Kelly, assisted in getting court approval required because of the terms under which the land was given to the historical society.
The site will remain preserved as open space accessible to the general public.
Narragansett Indian Tribe Medicine Man and Historic Preservation Officer John Brown called the moment an "historical and monumental occasion for the Narragansetts" and for "those people that worked diligently to get these ancient lands of our ancestors back to us."
Alex Nunes can be reached at anunes@thepublicsradio.org.