Rhode Island's top lawmakers say the General Assembly will approve plans next month to spend 10 percent of the state's $1.1 billion in emergency COVID relief money, or $113 million, in an attempt to bolster the economy and help those reeling from the pandemic.
During a Statehouse news conference, Governor Dan McKee outlined plans to spend almost $40 million to help children and families: $32 million for small businesses affected by the pandemic, almost $30 million for affordable housing, and $13 million for the hard-hit hospitality and events industries.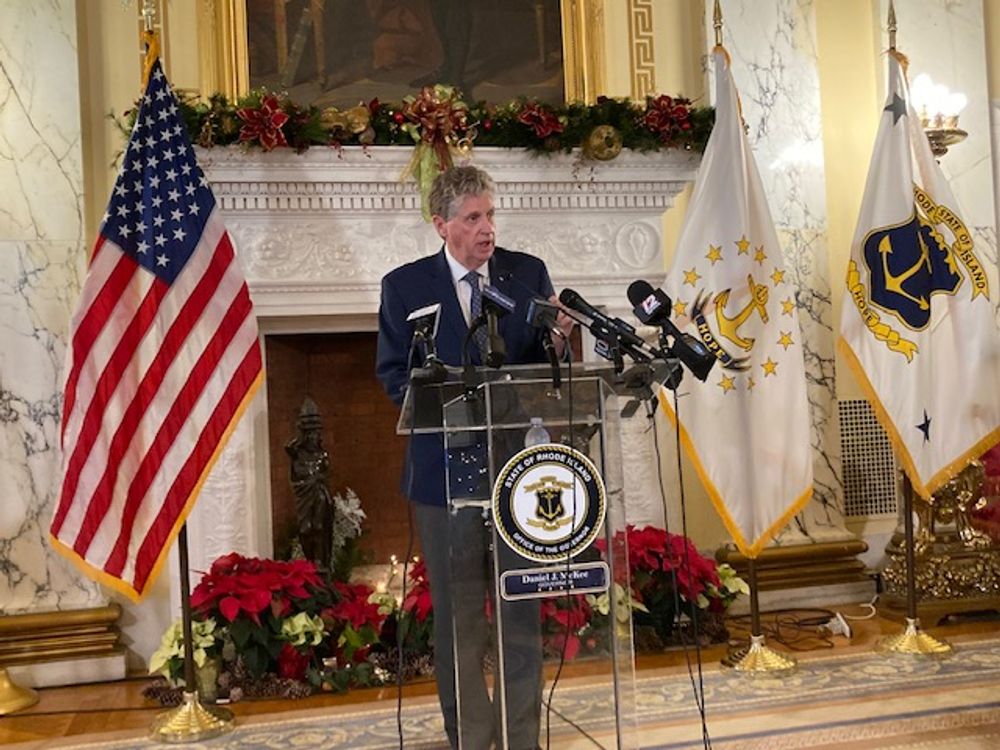 Legislative hearings on the spending will begin next week, and House Speaker Joe Shekarchi and Senate President Dominick Ruggerio said their respective chambers will approve the spending shortly after the new General Assembly session starts in January.
While critics say Rhode Island has been last in using the money among states controlled by Democrats, Shekarchi rejected that view.
"We've had a $100 million request -- we did it in less than 60 days," Shekarchi responded. "This is public money. This is a process. You don't just back up to the Statehouse and we hand the money out to you. It's an open, transparent process. We have to have hearings. We want to make sure we're doing it right. There are guidelines."
Using the balance of ARPA money will be considered in the future.
In addition to his "RI Rebounds" plan -- first submitted to the legislature in October -- Mckee announced that the state has lined up $57.4 million in Federal Medical Assistance Percentage (FMAP) funds to support home- and community-based services and the state's early intervention program for children with developmental needs.
A large part of the FMAP money will go for hiring bonuses, increased wages and other benefits, although officials were unable to immediately say if these added costs will become part of the base pay for workers.
McKee said the state will announce next week the selection for a housing czar post created earlier this year, with the goal of coordinating efforts to address a shortage of affordable housing in the state.
In related news, the governor said the state is in the process of approving additional projects to shelter families and others experiencing homelessness through the winter.
"Some of these challenges have been inherited by my administration," McKee said, "and we're at it, and we're working at it. And we intend to be serious about not only facing this particular winter time frame, but I can tell you that we are not going to go through this homelessness thing that we're working with on an annual basis, as the state has for years and years and years." Rather, McKee said, the state will "overbuild in terms of the homelessness" to create more shelter capacity, with the goal of moving people into permanent housing.
State Sen. Cynthia Mendes (D-East Providence), who, among others, has been camping in a tent outside the Statehouse since last week to demand an immediate solution for the issue of people who lack housing, said McKee and legislative leaders have taken too long to address the issue. A few hundred people are believed to be homeless in Rhode Island.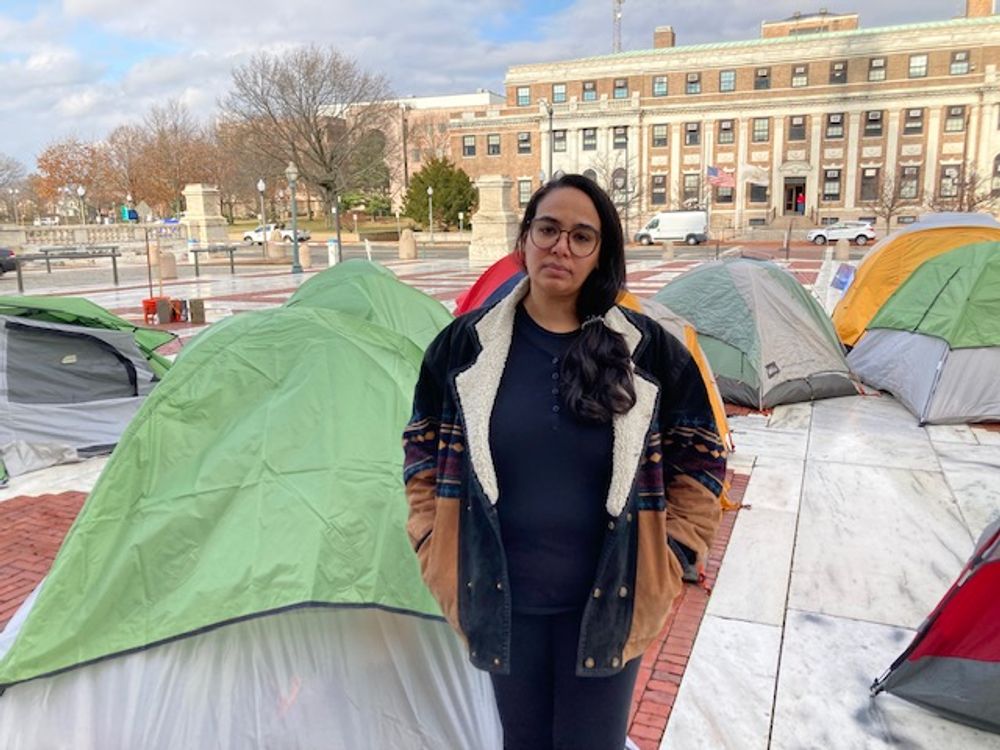 Mendes, a candidate for lieutenant governor, said she was not impressed by McKee's plan. "It is way too little, way too late," she said. "It is winter, it is cold right now," she said, "and the plan that they proposed will not even begin to be enacted until the middle of January, until the middle of winter." Mendes and her running mate, Matt Brown -- one of six Democrats running for governor, say that one percent of American Rescue Plan Act money would be enough to get homeless people into immediate housing.
McKee said $5 million previously awarded by the state to create an additional 275 emergency shelter beds is available now. He said he's put together an inter-agency team to develop a plan for addressing the issue of homelessness.
In a statement, Rhode Island House Republicans offered mixed reviews for McKee's spending proposal.
"House Republicans applaud the proposed expenditures in our healthcare workforce and the targeted support for our most vulnerable, especially in early childhood interventions," the GOP said in a statement "The infusion of support for small businesses, greatly impacted by COVID-19, is also essential and a proper use of these federal funds. We must caution however, that the RI Rebounds plan initiates significant expenditures of one-time federal monies. Once the federal monies are gone, the state will likely have to fund these programs in perpetuity"
Ian Donnis can be reached at idonnis@ripr.org. Follow him on Twitter @IanDon. Sign up here for his weekly RI politics and media newsletter.