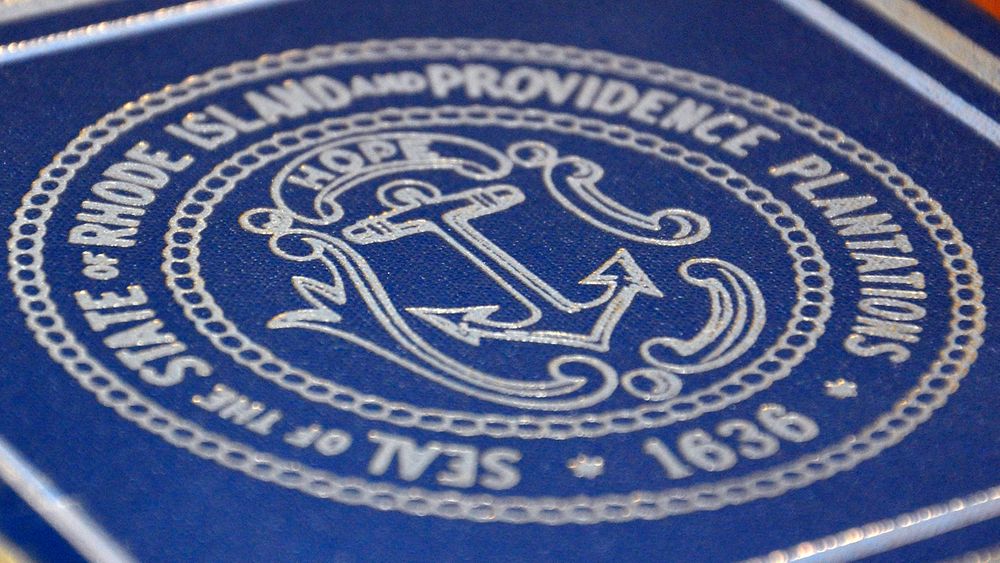 A yes vote on ballot Question 1 supports removing the words "Providence Plantations" from the state Constitution, effectively shortening the official name to "State of Rhode Island."
Already this year, Gov. Gina Raimondo has ordered the longer version dropped from state documents and websites. The governor has also placed her support behind the Vote Yes on 1 campaign, including in a recent video backing the ballot question.
"Rhode Islanders have an opportunity now to show the rest of the country that we stand for equality and inclusion," Raimondo says in the video. "You can do that by voting Yes on 1."
This is the second time in 10 years that changing the state's name has come before voters. In 2010, about 78 percent of Rhode Island voters cast ballots against shortening the state's name.
This year's effort to change the state's name follows this summer's nationwide protests for racial justice. It also comes in a state that's worked in recent years to reckon with the role it played in slave trading and enslaving people within Rhode Island in homes and on large farms.
Supporters hope a well-coordinated online campaign can get the word out and convince voters to eliminate the words Providence Plantations.
"I want you to realize it hurts every time we do see it," a woman, who is Black, says in one campaign video. "When I come in from the highway and I see the 'Rhode Island Plantations,' it's a trigger."
"My parents have always taught me: when you see something wrong, you make change," says another supporter in a Vote Yes on 1 video, adding that his father's ancestors were enslaved.
But the ballot question, in a state that holds fast to tradition, also has its opponents. They say the words Providence Plantations weren't meant to reference slavery and that the effort amounts to political correctness gone too far.
When the question came up at a recent Town Council candidate forum in Westerly, responses from candidates Suzanne Giorno, Philip Overton and Caswell Cooke made it clear there's still resistance to the idea.
"We're the smallest state with the longest name—and be proud of it," Giorno said. "I'm sorry for those that are far too sensitive about things, but unfortunately you look into things too much, and you start changing everything."
"My feeling is that, you know, we've become offended about everything," Overton said.
"I don't want my history rewritten," Cooke said. "I want my history ugly, good, whatever it is. So I think this whole political correct generation, I think this whole situation to change history—I'm against it."
But all candidates weren't in agreement.
Councilor Brian McCuin said, "At the end of the day, if we can make other people feel happy by taking off a name that we never use, why wouldn't we do that?"
Alex Nunes can be reached at anunes@thepublicsradio.org.