The project, known as Revolution Wind, would be built about 15 miles south of Rhode Island's coast and could include up to 50 turbines. That's big enough to generate a quarter of all the electricity used in the state every year.
The project was originally developed by Providence-based Deepwater Wind, the company that led construction of the nation's first offshore wind farm near Block Island, Deepwater Wind has since been acquired by Dutch energy company Ørsted.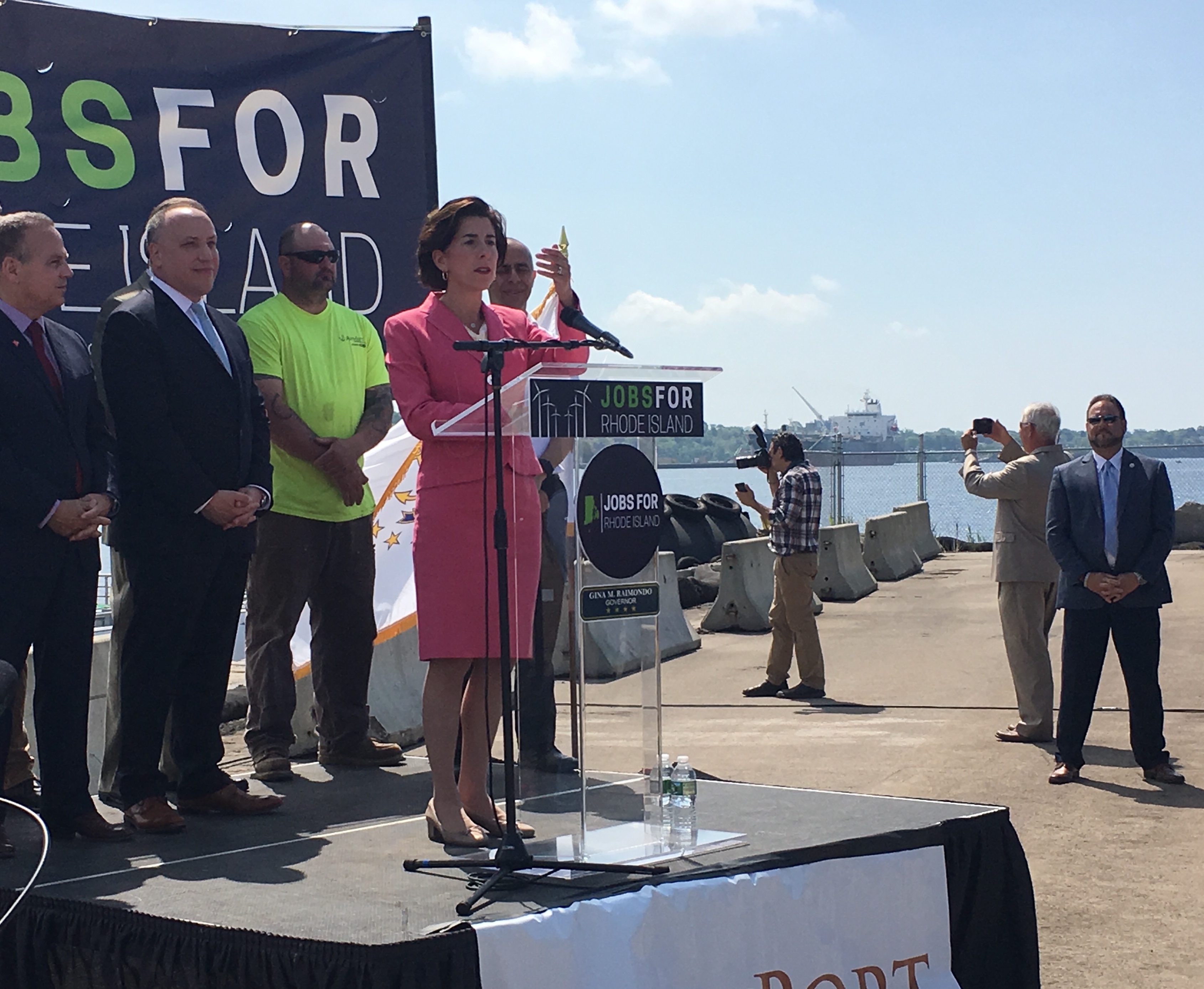 The Rhode Island Office of Energy Resources says Revolution Wind could help eliminate millions of tons of carbon dioxide from the electricity sector. And the average ratepayer could save 50 cents every month on their electric bill.
But the project is not a done deal. Over the next few months, state energy regulators will review the proposal of Revolution Wind before issuing any final approval.