After a sharp four-hour debate, the Rhode Island House of Representatives passed a bill Tuesday, 53 to 22, to update the state's plan for reducing emissions that contribute to climate change.
Supporters said the Act on Climate is needed because of the urgent threat posed by climate change.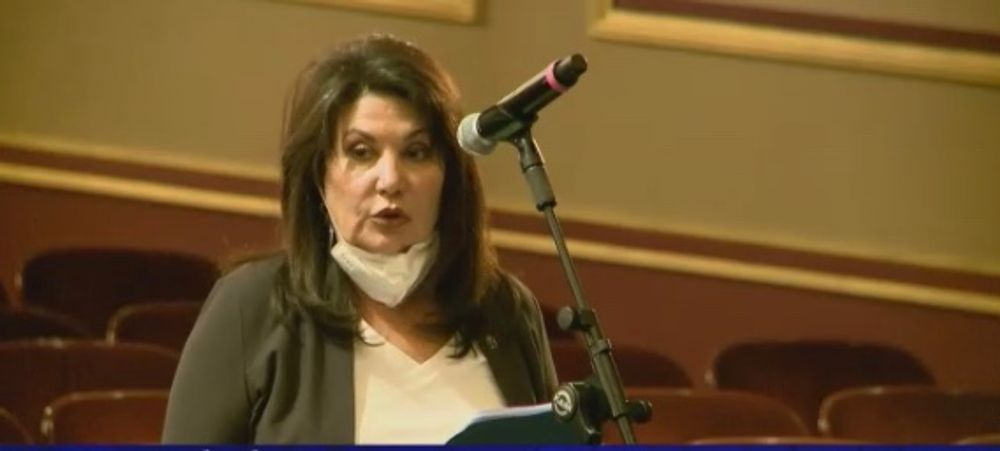 House Majority Leader Chris Blazejewski (D-Providence) points to how the state's coastal management agency projects the sea level will rise by 10 vertical feet by 2100 without additional steps.
"That may feel like a long time away," he said, "but it's within many people's lifetimes, and a child born today, it will be in their lifetime. Just to tell you how catastrophic that would be, Rhode Island has $4.5 billion in today's dollars worth of property less than five feet from the high tide mark, all of which would be under water."
Supporters say the bill updates a 2014 law with more ambitious plans and current science.
The legislation calls for Rhode Island to cut climate emissions from transportation, buildings and heating, and electricity. It puts in place requirements to reduce those emissions this year by 10 percent below 1990 levels, 45 percent below 1990 levels by 2030, and 80 percent below 1990 levels by 2040.
Critics of the Act on Climate do not dispute the threat posed by climate change.
But they say the legislation will give unelected state officials too much power to determine the way to reach those goals for reducing emissions.
"Some faceless bureaucrats are going to make regulations and they are going to force people with a carrot or a stick to put electric heat in their homes and to buy electric vehicles," said Rep. Patricia Morgan (R-West Warwick), "because that is the only way we can meet the aggressive goals set out in this bill."
Morgan and other opponents predicted the bill would have the most negative impact on low-income Rhode Islanders.
They were unsuccessful in trying to pass amendments, like one that would have required legislative approval before state agencies could move ahead with plans to cut climate emissions.
The debate, mostly about amendments, went on so long that the iPads used by representatives in their temporary home at Veterans Memorial Auditorium almost ran out of power.
After about four hours of back and forth, Democratic leaders invoked a rule to limit debate.
In the end, 13 Democrats joined nine of 10 House Republicans in voting against the Act on Climate. The Democrats voting in opposition included such members of Speaker Joe Shekarchi's supporters as Reps. Samuel Azzinaro of Westerly, Stephen Casey and Robert Phillips of Woonsocket, Arthur Corvese of North Providence, Charlene Lima of Cranston, Camille Vella-Wilkinson of Warwick, and Anastasia Williamsof Providence.
The Senate has already passed a companion version. The House and the Senate need to pass each other's bills before they go to Governor Dan McKee, who says he supports the intent of the legislation.
Ian Donnis can be reached at idonnis@ripr.org. Follow him on Twitter @IanDon. Sign up here for his weekly RI politics and media newsletter.