On a 12 to 3 vote, Rhode Island's House Finance Committee moved quickly Friday night to approve a $9.9 billion budget for the fiscal year beginning July 1 that cuts or eliminates many of Gov. Gina Raimondo's spending proposals.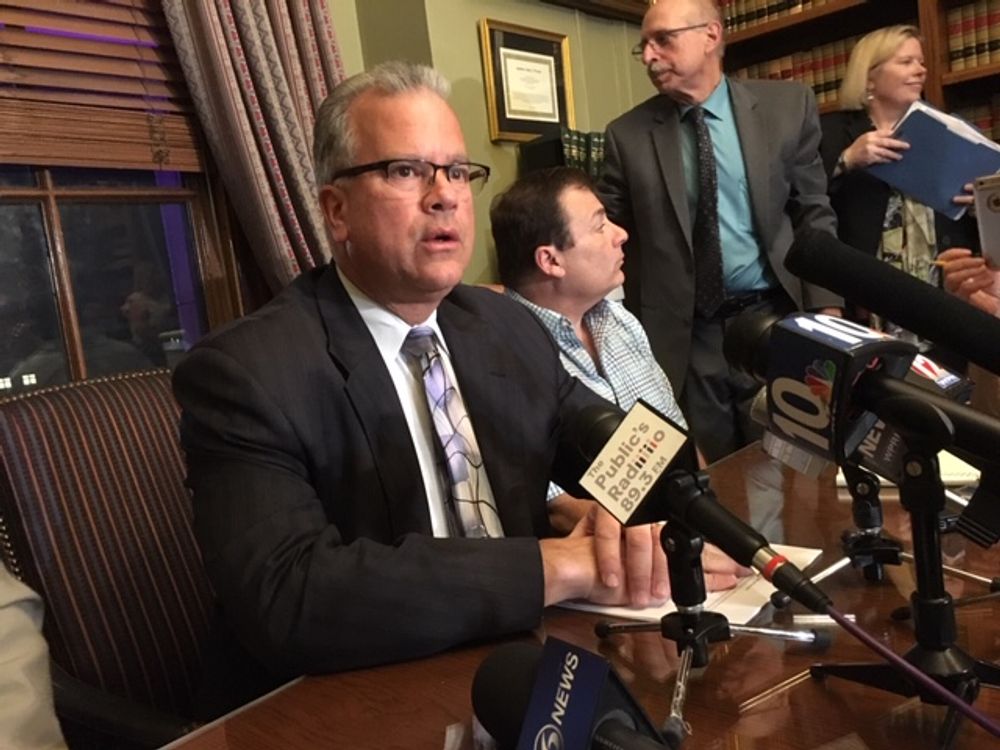 The House budget includes about half of Raimondo's proposed increase in pre-K seats, but it eliminates her move to expand a free tuition program to Rhode Island College.
The spending plan cuts most of the governor's targeted tax hikes, while maintaining a new tax on digital downloads. The budget increases the number of medical marijuana dispensaries from three to nine, rather than legalizing recreational marijuana.
House Speaker Nicholas Mattiello said the budget focuses on priorities while eliminating a $160 million deficit.
"I've said this was a particularly difficult budget, but if you look at our investments, if you look at where we are without raising taxes, we're investing very heavily in education," Mattiello said during a briefing with reporters. "We are investing in our communities, restored resources to our hospitals – major industry in the state of Rhode Island."
The budget includes a plan to create an independent board to governor the University of Rhode Island, and a measure giving the legislature control over economic development zones like the I-195 Development District.
The spending plan increases a cap on the RebuildRI tax credit to $200 million from $150 million. Raimondo has proposed raising the cap to $250 million.
As is typically the case, the Finance committee spent only minutes considering the spending plan. That was after Finance Chairman Marvin Abney said the floor vote next Friday is the place to have an extended debate on the budget.
House GOP Leader Blake Filippi was among three Republicans voting against the plan. He objected to voting on a budget without having time to read it. But Filippi said he approves many of the changes made by House Democrats.
"I was very concerned by the tax increases in the governor's propsal. I think the speaker is right on by not raising taxes – there really are no broad-based tax increases. So we're happy with that."
The House budget eliminates a proposed new tax on large companies with employees on Medicaid. It also does away with a proposed 25-cent hike in the cigarette tax and some new occupation-specific taxes.
In a statement, Ruggerio praised the spending plan.
"I am pleased that so many of the Senate's priorities have been included in the budget the House Finance Committee took up this evening," he said. "Among those priorities are funding for pre-kindergarten programs, free RIPTA bus passes for low-income elderly and disabled, the opioid stewardship program, hospitals, and expansion of Rebuild RI to include historic projects. We also worked hard to ensure less reliance on scoops and one-time revenue sources. We look forward to continuing to work collaboratively with the House on the budget and many other priorities in the closing weeks of the legislative session."
There was no immediate response from the governor's office.