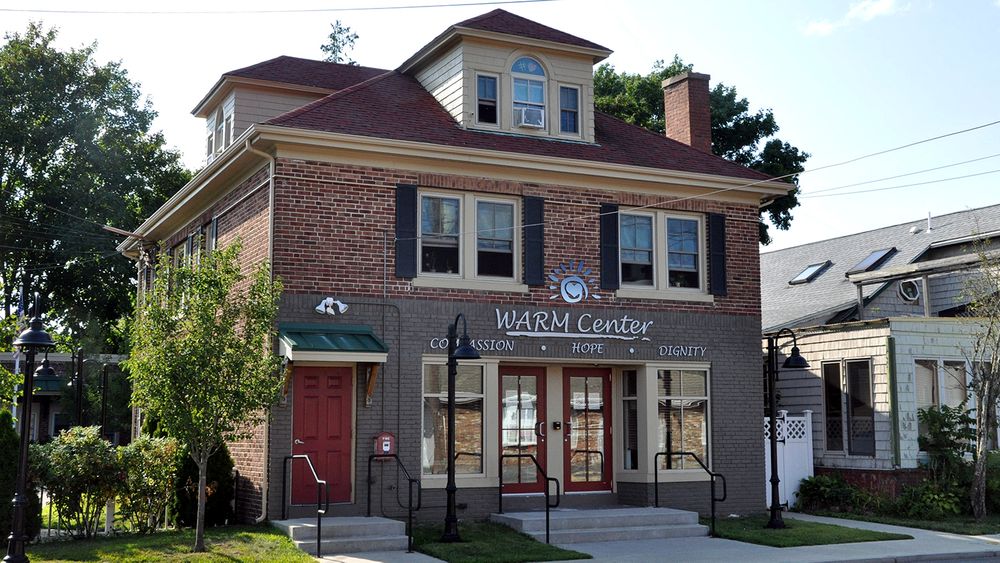 Rhode Island Foundation President and CEO Neil Steinberg said the grant money has been awarded to 19 non-profits around the state "that are skilled, that are experienced and that are knowledgeable in helping in the community and in all the communities."
Grant amounts range from $10,000 to $75,000 and will be used for assistance with rent, food, utilities and other basic needs for the most vulnerable populations in Rhode Island.
"Covid has not been fair," Steinberg said in a phone interview. "It's hit the elderly; it's hit Black and Latino groups harder. It's hurt everybody who's unemployed. So that vulnerable population has expanded as unemployment has expanded."
One recipient, the Refugee Dream Center in Providence, will use its grant money to provide multi-language public health awareness, conduct check-ins, distribute supplies, and refer people to community resources.
According to Omar Bah, executive director of the Refugee Dream Center, the number of people coming to the center for assistance has doubled.
"Many refugee families lack important public health knowledge and lack adequate access to vital social services such as health care, employment and education," Bah said in a news release. "Now we have the resources to effectively address the needs of the community with our limited staff."
The center expects to help about 160 families.
Commercial Fisheries of Rhode Island will use its funding to support a pilot project developed with the Food Policy Council and the state Department of Environmental Management.
Under the program, the organization will purchase seafood at below-market prices and distribute it to meal sites, food pantries, and restaurants offering complimentary pick up to people in need.
Fred Mattera, executive director of Commercial Fisheries of Rhode Island, said the organization expects to provide about 9,000 pounds of raw fish and 3,500 prepared meals.
"The project will supply fresh, healthy food to people who cannot afford to put protein on their plates while at the same time supporting the state's fishing and hospitality industries," Mattera said in a news release. "It's one of those rare win-win-win initiatives."
The Rhode Island Foundation, which is also a supporter of The Public's Radio, has now raised and distributed more than $7 million in grant money through the COVID-19 Response Fund.
The other recipients of the latest round of COVID-19 relief funding are:
Blackstone Valley Community Action Program (BVCAP) in Pawtucket
Center for Innovacion Mujer Latina in Providence
Community Action Partnership of Providence
Community Care Alliance in Woonsocket
Comprehensive Community Action in Cranston
Direct Action for Rights and Equality in Providence
Dr. Martin Luther King Jr. Community Center in Newport
East Bay Community Action Program in East Providence
Elisha Project in East Providence
Farm Fresh in Pawtucket
House of Hope in Warwick
Jonnycake Center of Peace Dale
Progreso Latino in Central Falls
Rhode Island Community Food Bank in Providence
Tri-County Community Action Agency in Johnston
WARM Center in Westerly
Westbay Community Action in Warwick
Alex Nunes can be reached at anunes@thepublicsradio.org.