Rhode Island schools will remain closed for the next two weeks and it's "very unlikely" that students will return to the classroom after that, Governor Gina Raimondo said Wednesday.
In related news, the number of coronavirus cases in the state climbed by 10, to 33, and Raimondo said it's unclear when the situation will bottom out in the coming months.
"It would be dishonest of me to tell the people of Rhode Island that we know the date which this will be over," the governor said at a daily press briefing. "So we're taking this a day at a time – in the case of schools, two weeks at a time. My most honest answer is, I think it's very unlikely," that students will return to traditional classrooms in early April, "but we're going to get through the next two weeks."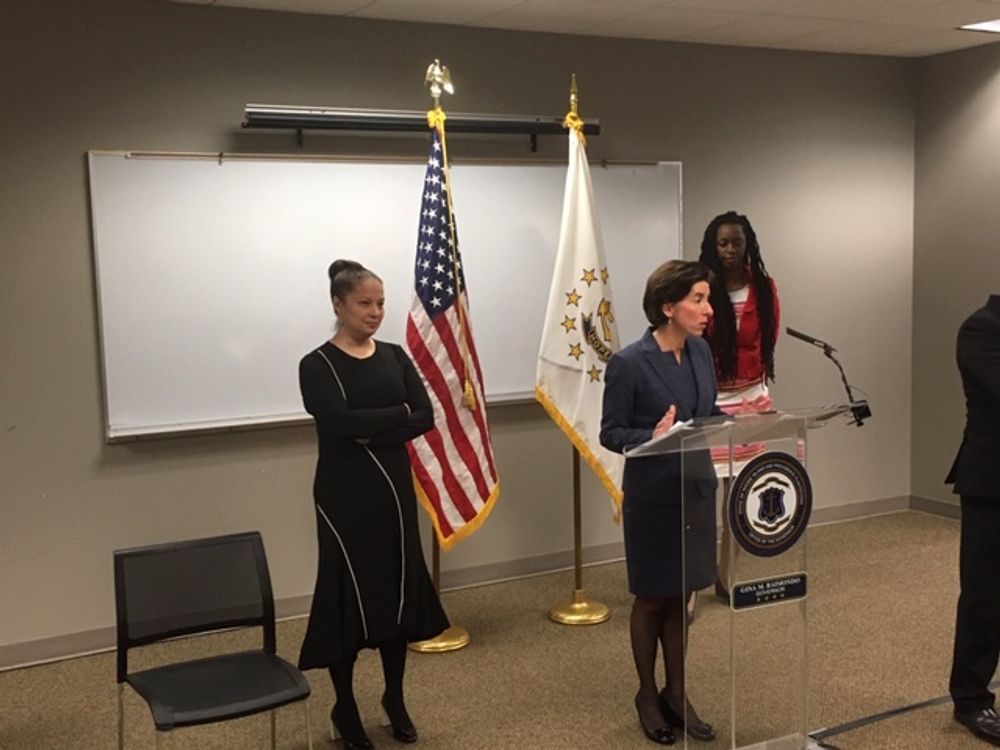 Regarding the 10 new positive cases of coronavirus, Dr. Nicole Alexander-Scott, state Health director, said four of the people are hospitalized, although one was expected to be released Wednesday.
She said the new cases involve seven women and three men, ranging from their 20s into their 70s, and are people who have traveled to places including Iceland, Spain, Holland and France.
While the increase by 10 in the number of positive cases in Rhode Island is perhaps the largest day to day increase since the situation began, Alexander-Scott said these are numbers were anticipated by the state.
Raimondo urged people to "take a breath," even though rising stress levels are normal, she said, under the circumstance.
"Just try to do whatever you can to take care of one another," she said. "In a snowstorm, I ask you to knock on the door of your neighbor or check in on someone who's elderly. Today, I'm asking you to pick up the phone and do that … call an elderly person who you know. Ask them if they're getting food and medical help they need."
Raimondo said Rhode Islanders have risen to the occasion in responding with generosity and kindness. For example, Bradford Soap is donating 70,000 bars of soap, the Roman Catholic Diocese of Providence is offering gift cards to the needy, and the RI Foundation and the United Way of RI have created a charitable fund.
While distance learning is unprecedented in Rhode Island – the first state to implement it -- Raimondo urged students to take it seriously.
"This is learning, from home, spending as much time, as much effort, as you would if you were in school," she said. "Your teachers are going to be contact with you on a daily basis. They're going to be giving you assignments, some of them will actually be teaching courses online. We need you guys to pitch in."
"I'm not sugar-coating this," she added, thanking parents and teachers for doing their part. "I know this is going to be tough."
In related developments:
- Raimondo ordered insurance companies to pay for all medically appropriate telehealth visits, at the same rate as in-office visits.
- The governor said the state Public Utilities Commission has made an emergency order, barring state-regulated utilities from shutting any services due to unpaid bills or financial need. She said past-due accounts can not be sent to collection agencies for the time being.
- While unemployment claims are skyrocketing to more than 8,400 on Tuesday, Raimondo vowed that they will all be paid. She said if people have been laid off, they should file for unemployment. If people are out sick due to coronavirus, or quarantined, they should apply for temporary disability.
- With state revenue taking a significant hit due to the closing of casinos and a crash of tax collections, "what I'm trying to figure out: number one, try to assess how bad it will be," Raimondo said. "Number two, try to line up liquidity for the state - cash, short-term cash. Obviously, if the federal government decides to extend the April 15 tax deadline that will extend a challenge for us because our tax deadline is tied to that."