Governor Daniel J. McKee announced Thursday that Rhode Island plans to lift more COVID-19 restrictions on restaurants, gyms and houses of worship next month as the share of residents vaccinated against the coronavirus continues to climb.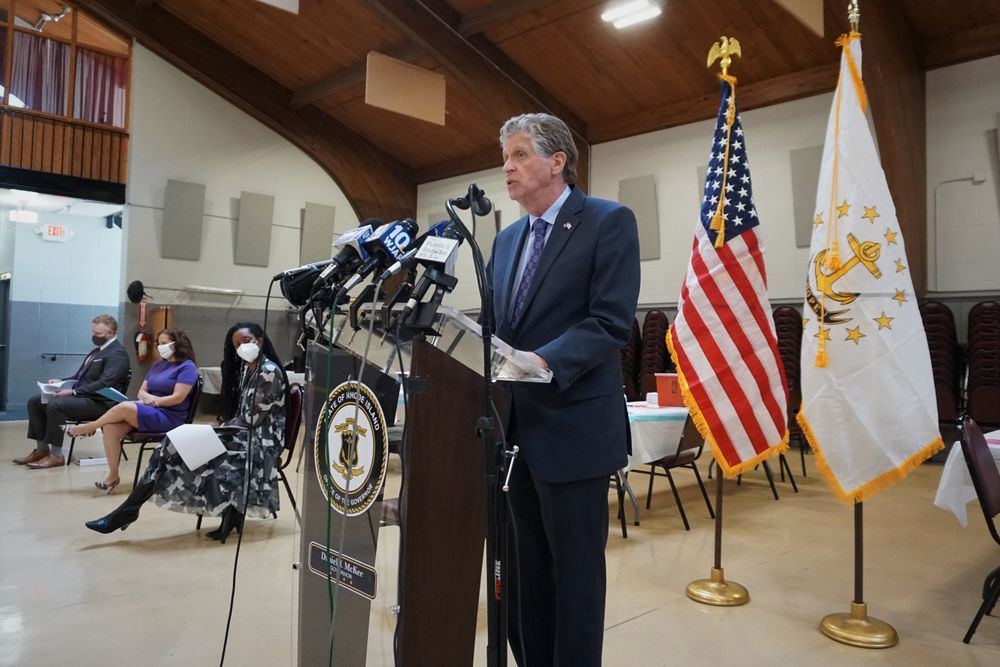 Rhode Island will incrementally lift all virus-related capacity limits on businesses by the start of Memorial Day weekend on May 28.
"I'd say it's a little early to put a 'mission accomplished' sign up but we're getting ready to order that sign,'' McKee said at this week's briefing.
Starting May 7, all businesses will be able to increase their capacity to 80% indoors with patrons spaced three-feet apart. Mask wearing will still be required indoors; when outdoors, masks are required if people are less than three feet apart.
More than one third of the state's population is fully vaccinated, and nearly half of all residents have had at least one shot, according to state Health Department data.
The state has moved up by a week its goal of having 70% of all eligible residents able to sign up to be vaccinated by May 1, state Health Director, Dr. Nicole Alexander-Scott, said at the briefing. And she said the lifting of restrictions on businesses are aimed at residents who are "fully vaccinated,'' meaning two-weeks after their final dose.
"That's when you can have the protection and confidence,'' Alexander-Scott said, "that you can be able to go out and enjoy that our economy is reopening."
Rhode Island reached a milestone Thursday with more than a half million people having received at least one dose of vaccine. Of those fully vaccinated, Alexander-Scott said, more than 90% of residents ages 65 to 74 and more than 80% residents 75 and older.
More than 75% of the 15,000 plus vaccination appointments scheduled between Monday and Thursday morning were for residents ages 16 to 39, said Thomas McCarthy, executive director of the state's COVID-19 response.
Health reporter Lynn Arditi can be reached at larditi@thepublicsradio.org. Follow her on Twitter @LynnArditi