Rhode Island's largest hospital system, Lifespan, started vaccinating staff against the coronavirus on Monday.
Rhode Island Hospital and Newport Hospital each received about 1,000 doses of the Pfizer-BiotNTech COVID-19 vaccine on Monday, Lifespan said.
Lifespan officials said they began inoculating employees at Rhode Island Hospital that afternoon, including housekeeping, nursing, respiratory therapy, intensive care, and emergency medicine staff who have direct contact with COVID-positive patients and materials. The hospital group plans to hold vaccination events at Newport Hospital and The Miriam Hospital on Tuesday, and at Bradley Hospital on Wednesday.
Kent Hospital and Women & Infants Hospital are also expected to receive vaccine shipments on Tuesday, Alysia Mihalakos, chief of the health department's Center for Emergency Preparedness and Response, said at an emergency advisory committee meeting Monday morning.
Mihalakos said that while all hospitals in Rhode Island will begin vaccinating their high-risk workers this week, "not a single hospital will have enough to vaccinate all of its staff." She said it will "take some time" before hospitals have enough doses to vaccinate all employees.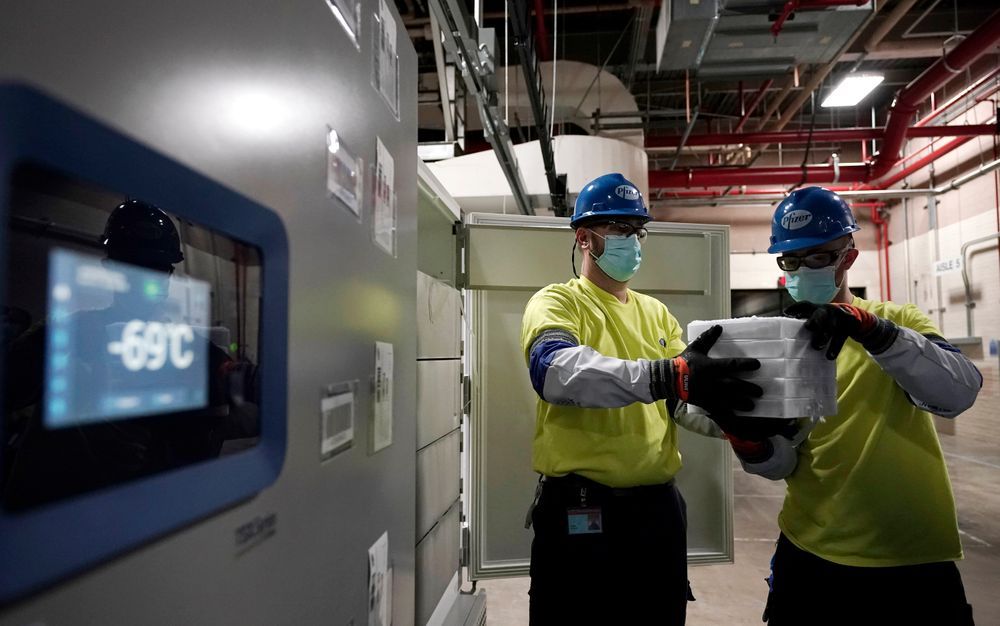 State health officials expect the state next week will receive another 10,000 doses of the Pfizer vaccine next week, and 19,000 doses of the Moderna vaccine, pending federal approval.
Anyone who receives the Pfizer vaccine will need to get a second dose after three weeks. A spokesperson for the Department of Health said the federal government will release the second doses with the fourth week of vaccine shipments.
The advisory committee voted this morning to recommend that hospitals begin vaccinating high-risk staff, unless they are allergic to one of the vaccine's ingredients. State health officials accepted the recommendation and authorized hospitals to begin vaccinations.
The committee plans to meet again Friday to discuss more detailed distribution plans. Health officials said the state continues to wait on more detailed information from the federal government.
"This is the downside to Operation Warp Speed," Mihalakos said. "When everything happens in an overlapping fashion it definitely makes it faster and more efficient, but we don't have time to play catch up with building the screening questionnaires [and] doing the training with the providers."
The health department's advisory committee also discussed concerns about lack of data on the risks to those who are pregnant and breastfeeding, and emphasized that the state should focus on reaching vulnerable communities, including Black and Latino communities.
Mihalakos said the state plans to begin vaccinating emergency medical services and home health care workers next week. Nursing homes staff and residents are expected to receive the vaccine beginning December 28.
This story was updated 1:35 pm, December 14.