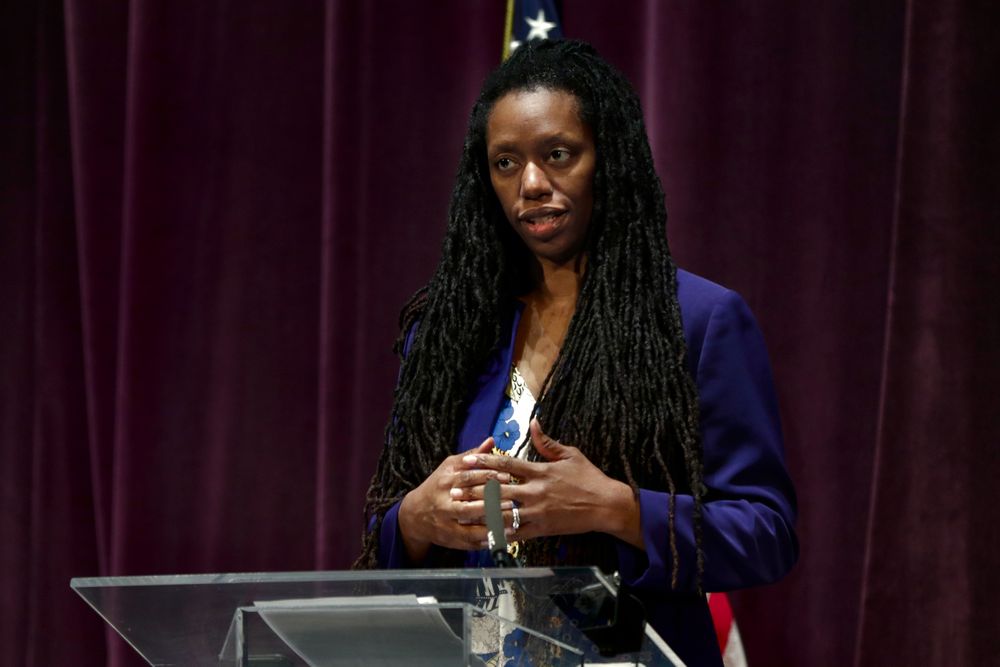 State health officials on Thursday expressed cautious optimism about Rhode Island's coronavirus response. Just weeks ago, Rhode Island's infection rate was among the worst in the country, and the state was forced to open two field hospitals to treat patients with COVID-19.
This week the state's percent positive rate fell to 5%, the lowest it's been since early November. And the number of people hospitalized with COVID-19 decreased slightly from the previous week.
Health officials said they're encouraged by the decline, but that it's too soon to loosen restrictions.
"We need to keep it going for a little while longer," said Dr. Nicole Alexander-Scott, head of the state Health Department, Thursday. "This is the beginning of the end of our pandemic response."
On Thursday, the state reported 698 new cases, and 18 fatalities, bringing Rhode Island's total deaths to 2,076.
Alexander-Scott said all restrictions aimed at preventing the spread of COVID-19 will remain in place. She cautioned that another surge in cases is "absolutely possible," citing the anticipated return of college students to Rhode Island, and the spread of a new, more contagious virus strain that's turned up in Connecticut and Massachusetts.
But Alexander-Scott said it is only "a matter of time" before it turns up locally.
Alexander-Scott reminded residents that even basic health precautions, such as mask wearing and social distancing, "can still help prevent you from getting exposed to the new strain." And she urged residents to get tested for COVID-19 frequently.
The state tested more than 20,000 people on Wednesday of this week and continues to ramp up its COVID-19 testing efforts. Two new testing sites opened this week; one in Middletown and another in Woonsocket. Both sites have the capacity to administer about 500 tests per day.
State health officials also announced ongoing progress with the local distribution of the COVID-19 vaccines.
Assisted living facilities in Rhode Island this week are beginning to receive their first doses of the coronavirus vaccine. The state has completed the first round of COVID-19 vaccine distribution among Rhode Island nursing homes. Staff and residents of nursing homes have been receiving doses of the vaccine since December 28.
"The aim of our phase one vaccination program has been to ensure the stability of our health care system, and protecting our long-term care facilities," said Dr. Philip Chan, an infectious disease specialist with the Rhode Island Department of Health, Thursday.
In the past week, health officials said the number of shots administered per day increased from about 2,200 to 2,500.
The Department of Health is set to outline plans for the second phase of the vaccine distribution to an advisory subcommittee Friday. Chan said Thursday that department officials anticipate they will be able to extend inoculations to adults over 75 in mid-February.
"The biggest challenge we face right now is lack of supply," Chan said. "If we had enough vaccine today, we would do it today."
Governor Gina Raimondo, who has come under criticism from local reporters for failing to answer questions about the pandemic response in recent weeks, was not present. Raimondo is set to begin confirmation hearings for her nomination to President Joe Biden's cabinet as Commerce Secretary next week.