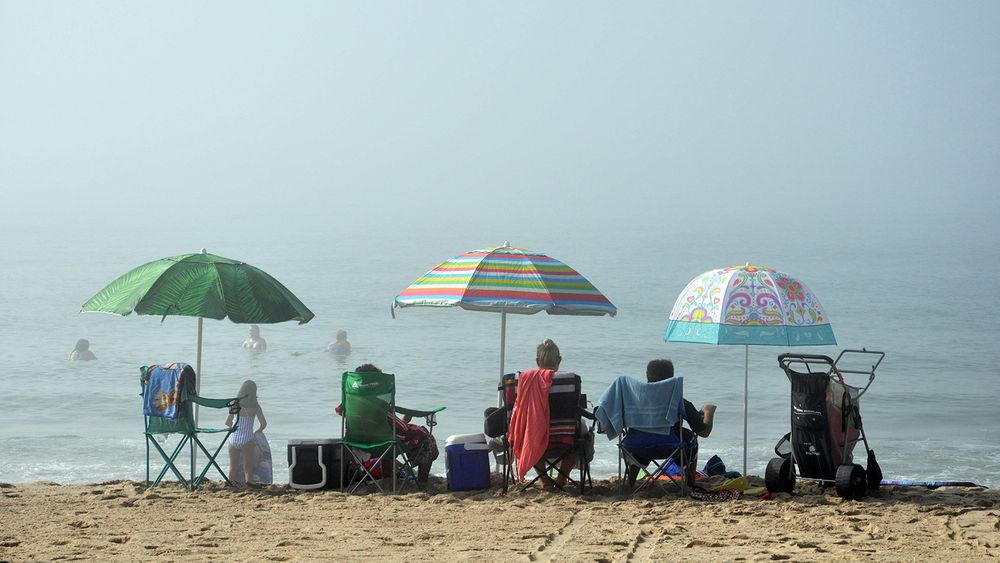 The early bird gets the worm, and apparently the parking spot at Misquamicut State Beach in Westerly.
When the beach lot opened at 8:30 a.m., there were plenty of people waiting, and more coming. One parking attendant expected the lot would close by mid-morning. In fact, by 9:30, cars were being turned away.
In Narragansett, Scarborough State Beach, the other Rhode Island beach parking lot now restricted to 25 percent capacity, reportedly filled up by 9 a.m.
"Come on in," Pete Duglenski, a retired firefighter, said as he ushered drivers into a private parking lot on Atlantic Avenue.
The new restrictions at Misquamicut State Beach may eliminate 2,500 parking spots, but they couldn't keep beachgoers away. Private lots quickly packed in cars and raised their prices. One lot spotted was charging beachgoers $60 dollars for the day.
"Now the overflow is all coming in, so we're going to be packed to the rafters," Duglenski said. "With the weather as it is now and the last couple of weeks, it's been very busy—very busy."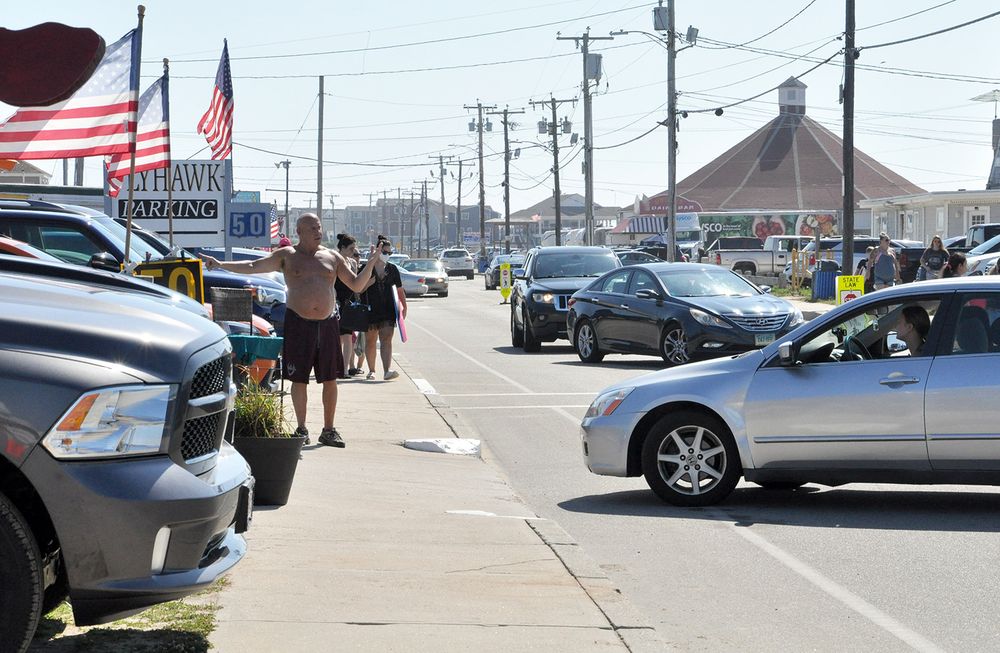 By 10:45, all private lots were full and beachgoers were heading for the water. Swimmers enjoyed the waves, and sunbathers claimed their spots with blankets and folding chairs.
One Misquamicut State Beach lifeguard who goes by Alex Alejandro said he's seen people wearing masks. With new restrictions on parking, when asked if he expected the crowds would be smaller, he answered, "Yeah. I hope so. There's going to be people here enforcing it."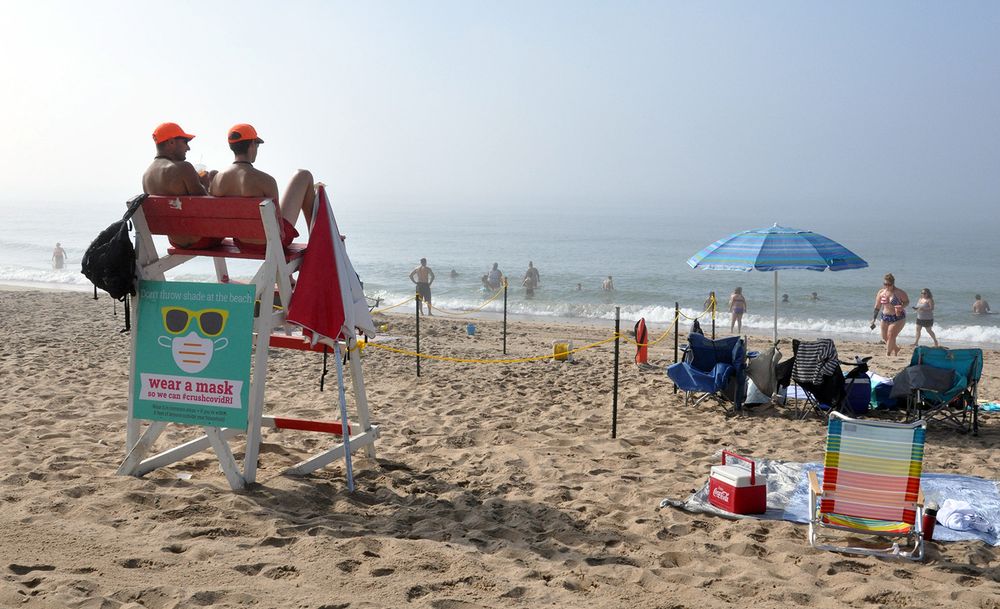 Misquamicut Business Association Executive Director Caswell Cooke said he expects the changes are "just going to move the problem to other areas."
Cooke said he's been disappointed with the state's response this summer. He said more could have done to enforce mask-wearing on the Misquamicut pavilion and in the bathrooms.
According to Cooke, visitors have been especially disrespectful and brazen, drinking alcohol on the beach, urinating on private property, and littering.
"It just seems that coronavirus has given people this license to be jerks," he said. "I think they just think, 'Hey, screw it. I can do what I want, plus it's not my town. So what do I care?'"
Westerly Police Chief Shawn Lacey said plain-clothes officers are patrolling the beach, on the lookout for coolers concealing alcohol and people smoking marijuana. Last week, his officers issued 500 to 600 parking violations in beach areas.
With private parking so expensive and the state lot significantly restricted, the town has doubled parking fines from $75 to $150 in hopes of deterring illegal parking in other areas.
"We're in fear that, if people are coming and it's hot and 90 degrees, they're just gonna—the heck with it and park," Lacey said. "So hopefully, by doubling the parking fines, it will deter them to maybe seek other things to do if the beach is full."
Lacey said he thinks the new parking restrictions at Misquamicut State Beach are having a good initial effect.
But, he said, as the weather heats up, he's not especially confident it's going to last.
Alex Nunes can be reached at anunes@thepublicsradio.org.