State officials announced plans to re-license part of Eleanor Slater Hospital as a state psychiatric facility for patients ordered by a court into treatment.
The effort to spin off the Roosevelt Benton Center in Cranston into a separate psychiatric hospital is designed to reduce the psychiatric patient count at Eleanor Slater so it remains eligible for state Medicaid funding. Federal law currently requires long-term care facilities such as Eleanor Slater to have no more than half their patients as psychiatric or risk losing their reimbursements from the Centers for Medicare & Medicaid Services (CMS).
The plan was announced Tuesday by the Rhode Island Department of Behavioral Healthcare, Developmental Disabilities and Hospitals (BHDDH).
In 2019, state officials determined that Slater housed more psychiatric patients than medical patients, which under federal law makes the hospital unable to receive reimbursements from the CMS. The hospital has not billed CMS since that time, leaving a budget hole in the tens of millions of dollars. It also spurred allegations that Slater administrators manipulated patient data in an effort to keep federal money flowing.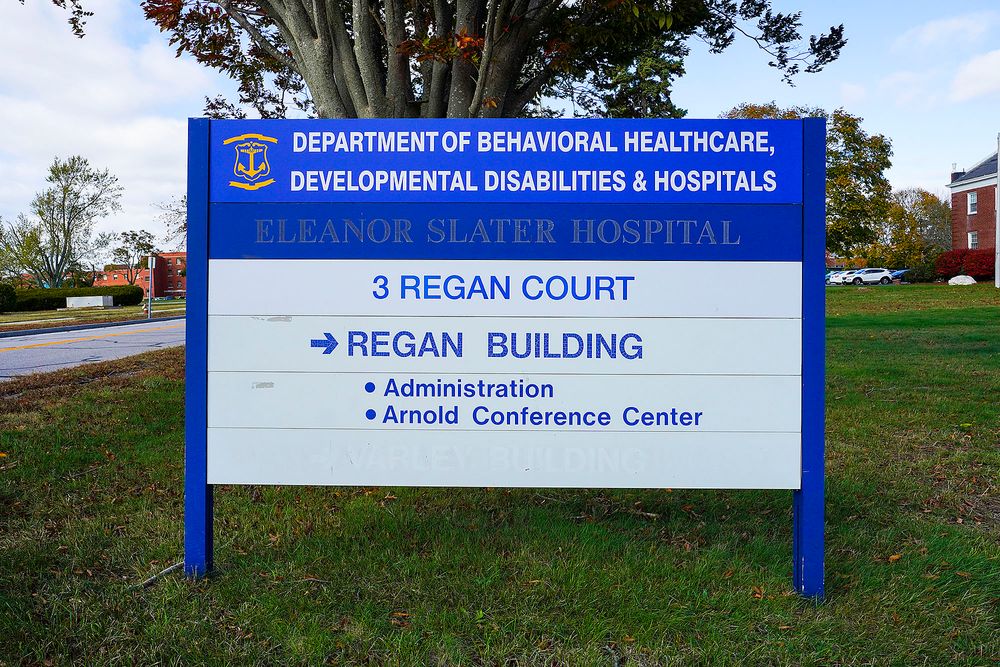 BHDDH says it will submit an application to the state Department of Health in January that would begin the process of relicensing the Benton building as a psychiatric hospital. Benton will remain a "secure" facility, according to BHDDH.
"By doing this, we provide the best-possible care to patients while also being fiscally responsible to the taxpayers," BHDDH Director Richard Charest said in a statement.
Should the state succeed in relicensing the Benton building, Eleanor Slater Hospital would still need to certify that its patient mix includes a majority of medical, not psychiatric, patients. Currently, the Benton patients count against that calculation. The state hopes that removing them from Slater's books will help the state's "hospital of last resort" begin to once again bill the federal government for CMS payments.
The Public's Radio's Lynn Arditi contributed to this story.