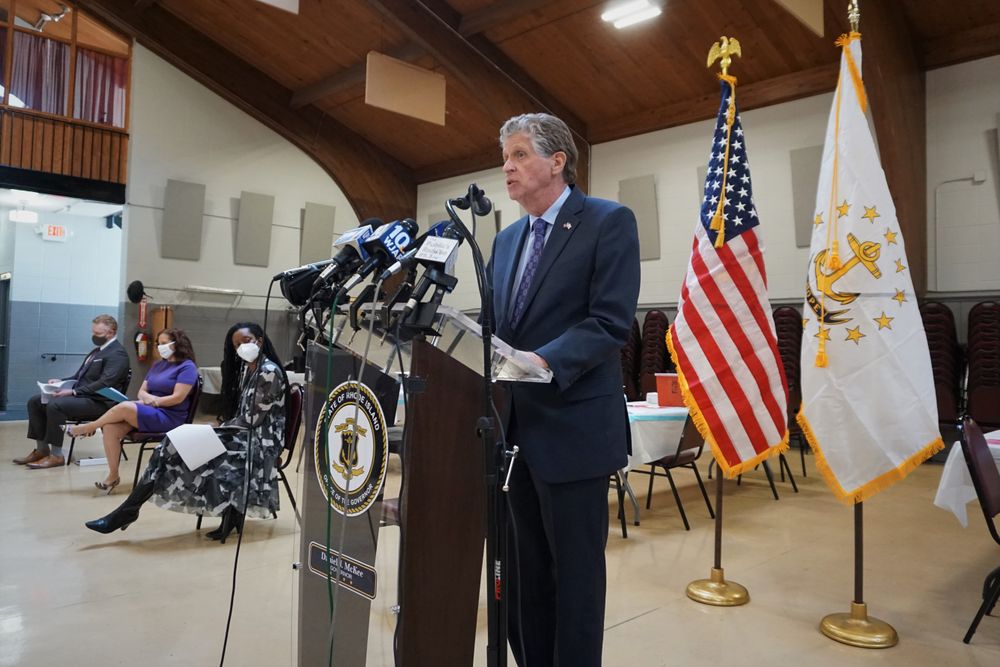 The announcement is a shift from the state's previous age-based vaccination plan. Health officials have not indicated that other occupations will be prioritized for vaccination.
"Childcare and in-person learning are essential services, and we should treat them that way," Gov. Daniel J. McKee said Tuesday, announcing the statewide effort.
Rhode Island health officials estimate that about 18,500 educators will need to be vaccinated. They're aiming to provide at least a first dose to all eligible educators by the end of March.
Non-classroom staff will also be able to sign up for the vaccine, including custodial, clerical, support staff, as well as bus drivers.
The campaign to vaccinate teachers will rely on the 30 municipal COVID-19 vaccination sites already in use. Due to the high number of private and public school educators and staff in Providence, hospital administrator Lifespan will run two vaccination clinics in the city specifically for educators.
Teachers will receive their shots in the community where they work, not where they live. The state is relying on municipal emergency management officials to coordinate the vaccination process with superintendents and their individual school departments.
"We're going to be sprinting for the next few weeks to meet the target set for us," said Tom McCarthy, the head of COVID response in the state Health Department.
According to McCarthy, the state estimates about one third of educators have already been eligible for the vaccine through other priority groups. Others may have already received an initial dose through retail pharmacies such as CVS and Walgreens, which have already opened vaccine slots to educators.
Staff at private, independent and parochial schools will also be eligible, as will staff at daycare facilities, which are licensed through the state Department of Human Services. School staff will be contacted to make appointments.
Dr. Nicole Alexander-Scott, the head of the state Health Department said teachers should be told how to sign up by their school leaders. "You do not need to call your city or town," she said.
Since at least January, the state's teachers unions have been clamoring to get teachers in the priority groups for vaccines. The heads of the state's two largest unions, the National Education Association Rhode Island and Rhode Island Federation of teachers, applauded the plan.
"We need to do everything to get as many students back into our schools as possible, as quickly and as safely as we can," said Frank Flynn, head of the Rhode Island Federation of Teachers.
Flynn recalled that this week marked a full year since then-Gov. Gina Raimondo notified the union that schools would need to close as the pandemic grew worse in the state last year.
Schools across Rhode Island remain a combination of in-person and virtual learning. McKee has so far held off on setting a statewide target date for a wholesale return to in-person classes.