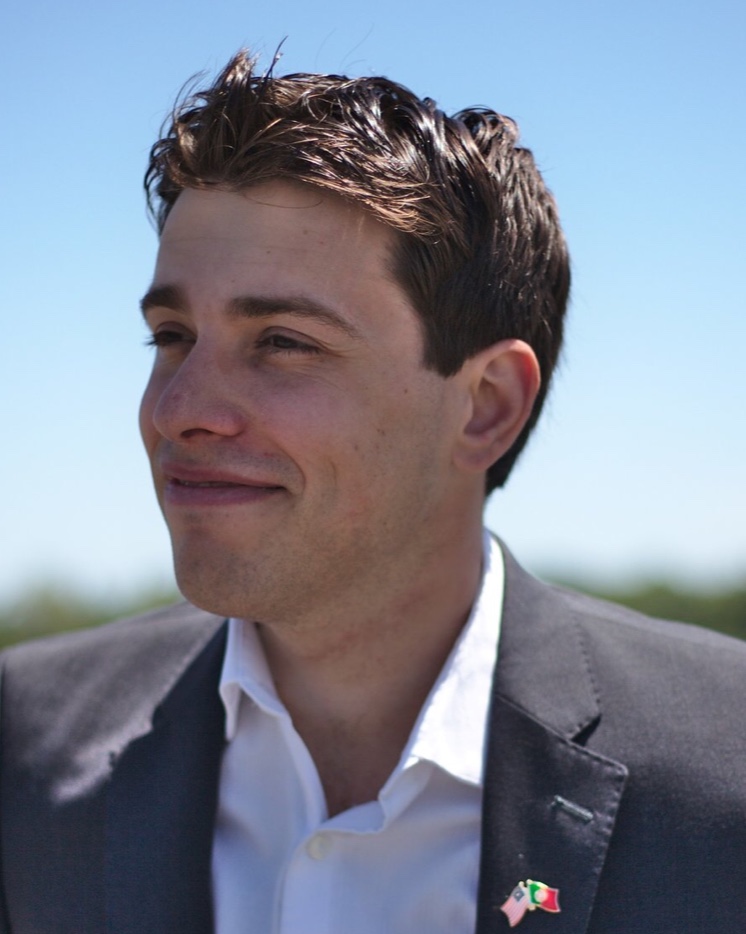 A Democratic state rep-elect from Bristol is facing criticism for deceiving Warren Democrats during his fall campaign.
Laufton Ascencao, a progressive organizer who made an energetic run for the seat being vacated by Rep. Ken Marshall (D-Bristol), has apologized and acknowledges violating the trust of friends and allies.
In a statement, the Warren Democratic Town Committee said Asencao's actions are inconsistent with the kind of honesty and ethics it expects from public officials: "It is with heavy hearts that we have asked Representative‐elect Laufton Ascencao step down and not take office in January, for the sake of public confidence in government."
Ascencao said he plans to take the seat for which he won election. The General Assembly is set to begin its 2019 session on New Year's Day.
"During the 2018 election, I did a stupid and immature thing," Ascencao said in a statement. "I think it's important to own up to a mistake and that's what I'm trying to do here. In late October I made a personal commitment to the Warren Democrats that my campaign would send a mailer in support of some local candidates. I completed the design, but I finished it too late for it to actually arrive before Election Day."
Ascencao said he was embarrassed that he didn't follow through and responded by telling Warren Democrats that the mailer had gone out.
"It was a dumb thing to do and I'm incredibly sorry," he said. "I let this deception go on for far too long. As part of this, I showed them a copy of the mailer that I had drafted, a mock invoice that was dated for November 10th, and a photo of a check I wrote. In reality, at no point was any expense accrued, any order placed, or any check mailed. I just couldn't bring myself to admit I had let them down."
Ascencao, who supported efforts to elect more progressives to the General Assembly in recent years, said he's apologized to those directly affected by his action.
"I also proactively reached out to the Board of Elections and explained my mistake in detail. The reports filed by my campaign and others are accurate, showing no in kind contribution because none occurred. I may not have broken the law but I did break the trust of friends and allies. I feel terrible about my actions. It's a hard lesson to learn. I'm working to make amends and rebuild trust with my colleagues and with the voters of my district, who are counting on me to represent them and their needs at the Statehouse."
House Speaker Nicholas Mattiello, though his spokesman, declined to comment on the situation.
Ascencao has worked in the past for Rhode Island Working Families, a progressive advocacy group, including during a campaign for earned sick days.
"I am disappointed by the actions of incoming Rep. Laufton Ascencao and his lack of judgement during this past election season," said Georgia Hollister Isman, director of RIWP. "I'm particularly let down because we've worked together and I know that Laufton is an effective advocate."
Hollister Isman added, "As troubled as I am by Laufton's actions, I'm counting on his deeply held beliefs in equality and justice to move him past his poor judgement and toward delivering real change for his constituents and all Rhode Islanders."
In an email, Steven Thompson, Warren Democratic town chair, said he filed a report Friday with the state Board of Elections related to the mailer never sent by Ascencao. A spokesman for the board said it does not comment on complaints unless they result in a finding.
This story has been updated.