Longtime Red Sox broadcaster Jerry Remy, a former Red Sox player known for his thick Massachusetts accent and love for the Red Sox, has died of cancer at the age of 68, the team announced Sunday.
Remy, a native of Somerset, Massachusetts, attended Roger Williams University. He was drafted by the California Angels in the 1971 major league baseball draft. He was traded to the Red Sox in 1977 and played 7 seasons for the team, batting .286 with 98 stolen bases.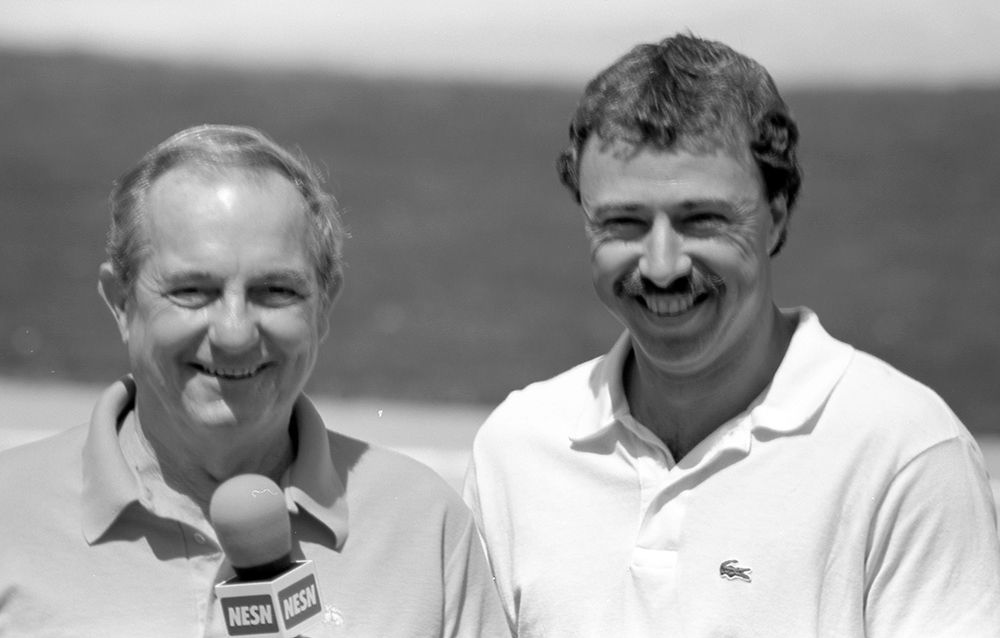 The man eventually known throughout New England as RemDawg became a color commentator on thousands of Red Sox broadcasts, bringing a passion for the team and a penchant for spells of debilitating laughter, especially with longtime NESN broadcast partners Don Orsillo and Dennis Eckersley. For many, his voice was the voice of summer. He was inducted into the Red Sox Hall of Fame in 2006.
Remy was diagnosed with lung cancer in 2008 and suffered through treatments multiple times, though he always eventually returned to the broadcast booth. NESN announced in August that he would once again take time away from broadcasts for treatment.
"Jerry's love and connection to baseball didn't allow anything to stand between the game and him, including for many years cancer," Red Sox principal owner John Henry said in a statement. "He devoted his entire career to baseball and whether from his seat in the clubhouse or his perch above the field in the broadcast booth, he took generations of rising Red Sox stars and a multitude of fans along for the ride with him."
Remy appeared at Fenway Park on October 5 to throw out the ceremonial first pitch before the team's Wild Card game against the Yankees. He was driven across the field in a golf cart with thousands of fans delivering a standing ovation. For what proved to be the final time, he acknowledged the crowd and delivered his final strike home.
This is a developing story that will be updated.