Voting by mail has surged in popularity this year, as COVID-19 has raised questions about the safety of going in person to the polls. According to Secretary of State Nellie Gorbea, Rhode Island only received about 4,000 mail ballot requests for previous statewide primaries in 2016 and 2012. This year, the total number of applications was over ten times greater.
"I think the pandemic has really made it very important for anybody who is older and who has any health concerns to be able to easily vote from home. In the June 2 [presidential] primary, people turned out in droves," Gorbea said. "Eighty-eight percent of baby boomers, for example, voted from home."
Among "Greatest Generation" voters in Rhode Island — people born before 1928 — about 99 percent voted by mail in June.
In recent months, mail ballot voting has become the subject of partisan division in Rhode Island. After the state's Democratic leadership suspended a rule that would have required mail voters to complete their ballots in the presence of two witnesses or a notary, Rhode Island Republicans sought to block the change. The U.S. Supreme Court rejected the GOP challenge in August.
So far, less than 8 percent of the mail ballot applications for November's general election have been submitted by Republicans. But Gorbea, a Democrat, said she does not believe mail voting disproportionately benefits one party.
"Voting from home has not shown to be either beneficial to Democrats or Republicans," she said. "If you look at mail ballot states, both Democrats and Republicans get elected under those systems. So I don't believe that this system is necessarily going to favor one or the other."
Professor Wendy Schiller, the chair of Political Science at Brown University, agreed there is scant evidence that mail voting has shown a partisan bias in past elections. According to national studies of swing states, Democrats and Republicans have historically used mail ballots at similar rates, she said.
Schiller also disputed the idea that mail ballots are easily tampered with — an idea that President Donald Trump has promoted during the pandemic this summer.
Schiller's main worry is not about fraud, but inefficiency. And if the Board of Elections is inundated with mail ballots in Tuesday's primary and November's general election, it will likely compromise the tradition of staying awake to hear results trickle in.
"The concern is — America is used to hearing election results for the most part — although we had exceptions in the year 2000 — on the night of the election," she said. "And this year, we're not going to know."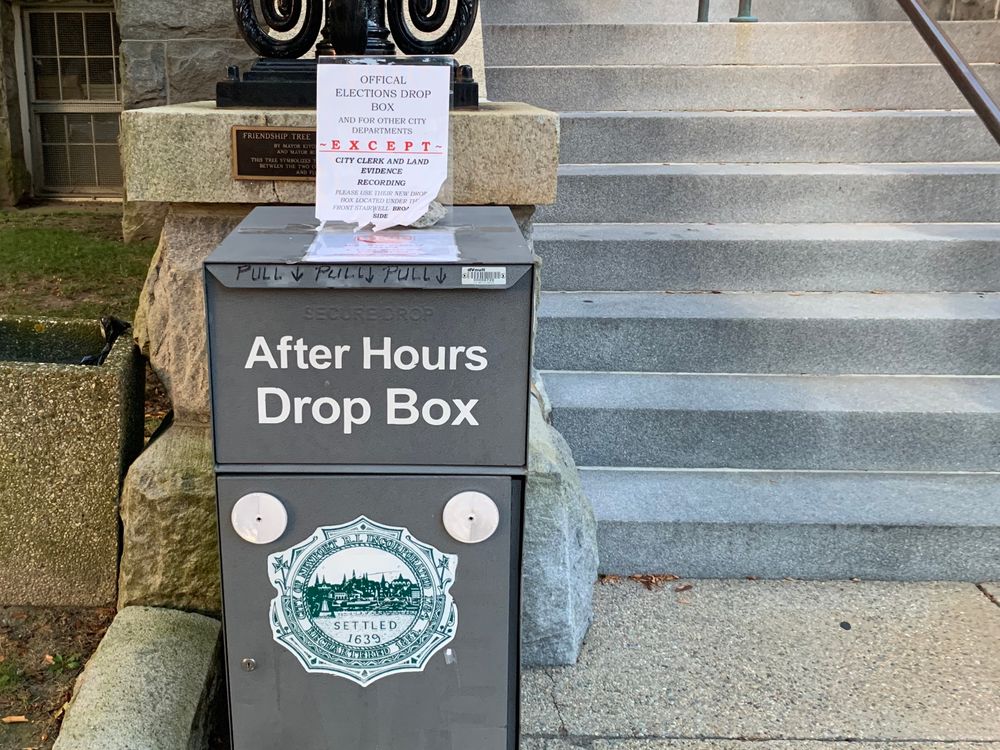 John Marion, the executive director of the non-partisan group Common Cause Rhode Island, said states vary in how quickly and efficiently they can count mail ballot results. Rhode Island is one of the states that can begin authenticating ballots before election day, but the manual tallying of votes does not start until polls close at 8:00 pm.
"We have had such small numbers of mail ballots cast in the past, that we actually don't even have a lot of the machines that count mail ballots. Because the machines that count mail ballots are different than the ones in the polling place," Marion said. "So it's a question of — can the Rhode Island Board of Elections scale up its operations in time to process them quickly?"
Gorbea told The Public's Radio that the Board of Elections has purchased new equipment to assist with processing mail ballots. But she said it may take "a few more days" after Tuesday's primary to calculate official results.
Gorbea said she envisions the surge in mail ballot popularity as a lasting change, even when COVID-19 is no longer a public health concern.
"I think that it is our responsibility as election officials to make sure that anyone who is eligible can and does vote. I have been an advocate for increasing access to the ballot box from even my days as a community leader," Gorbea said. "I'm excited about some of these measures being put into place for the long run."
According to a spokesman for the secretary of state's office, the Board of Elections had received roughly 30,000 mail ballots as of Monday. Mail ballots can be hand delivered to any election drop box across the state on Tuesday, but must be received by 8:00 p.m. to be counted.
For more of our election coverage and voter resources, visit https://explore.thepublicsradio.org/2020-elections/
Antonia Ayres-Brown can be reached at antonia@thepublicsradio.org