→ See more of our coronavirus coverage, including community resources and personal stories.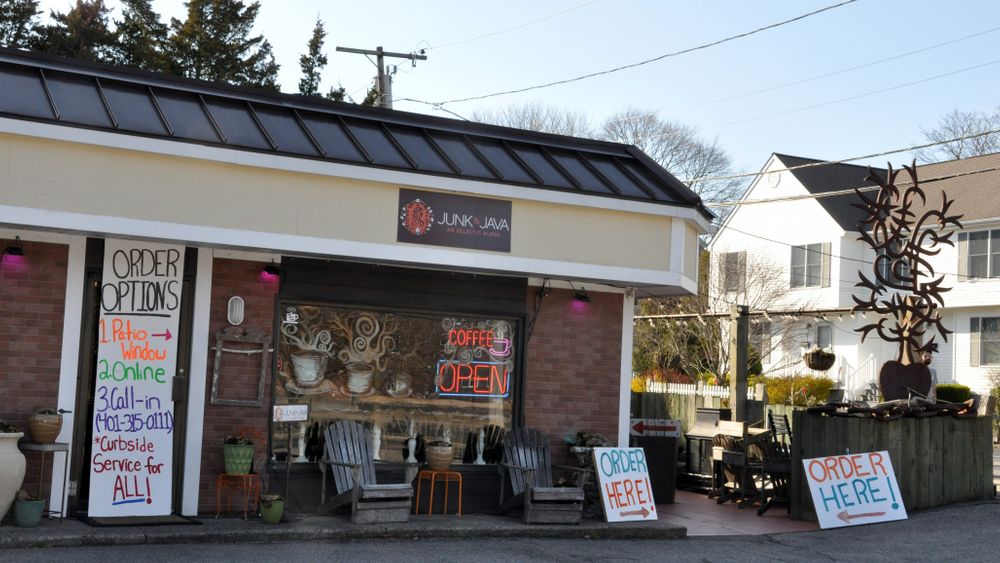 Rhode Island Gov. Gina Raimondo says her goal is to begin loosening some coronavirus-related restrictions on May 9 and allow more business and social activity to resume if the public health crisis continues to improve.
Speaking at her daily briefing on Monday, Raimondo said the reopening will happen gradually and in distinct phases.
"We're going to do it together, flexibly, safely," she said, "and balancing public health with the very real needs people have to get back to work and get a paycheck."
Under the first phase, significant restrictions will remain in place, but businesses and social activity, including some daycare options, will resume on a limited basis. There will also be pilot tests on expanding restaurant service and reopening salons.
In the second phase, more businesses may reopen, social gathering limits will increase to 15 people, and more recreation activities will likely become available.
Schools will reopen under restrictions in the third phase, and the state will lift some of the tightest restrictions on offices, restaurants and other businesses.
But, Raimondo said, moving ahead with a reopening in two weeks will first depend on people following rules currently in place.
"If everyone continues to stay at home for the next couple of weeks, we are absolutely on a path to start getting you back to work in a couple of weeks," she said.
To advance to each deeper stage of the reopening, Rhode Island will first need a 14-day downward trend in the number of COVID-19 cases, or a stable or declining trend in hospitalizations over a 14-day period.
The state will also need to have the ability to perform random sampling consistently, be able to test people with symptoms within 48 to 72 hours, have 30 percent of ICU beds available, and have adequate personal protective equipment on hand for healthcare workers, in addition to meeting other factors.
Under all three phases of the reopening, masks and social distancing will remain necessary. Rhode Island will continue relaxing its remaining rules over time.
The state has posted a detailed outline of the plan on the website reopeningri.com.
On Monday, Rhode Island also reported seven new coronavirus-related deaths, bringing the state's total number of fatalities to 233. There were 269 new positive cases, 266 people hospitalized with COVID-19, and 81 people in intensive care. In total, 7,708 people in Rhode Island have tested positive for COVID-19.
Raimondo said the state saw an uptick in hospitalizations and ICU patients over the weekend, but overall "it's a very stable picture."
"We are not out of the woods," she said. "But we are experiencing a favorable trend in that we seem to be having a plateau."
Alex Nunes can be reached at anunes@thepublicsradio.org