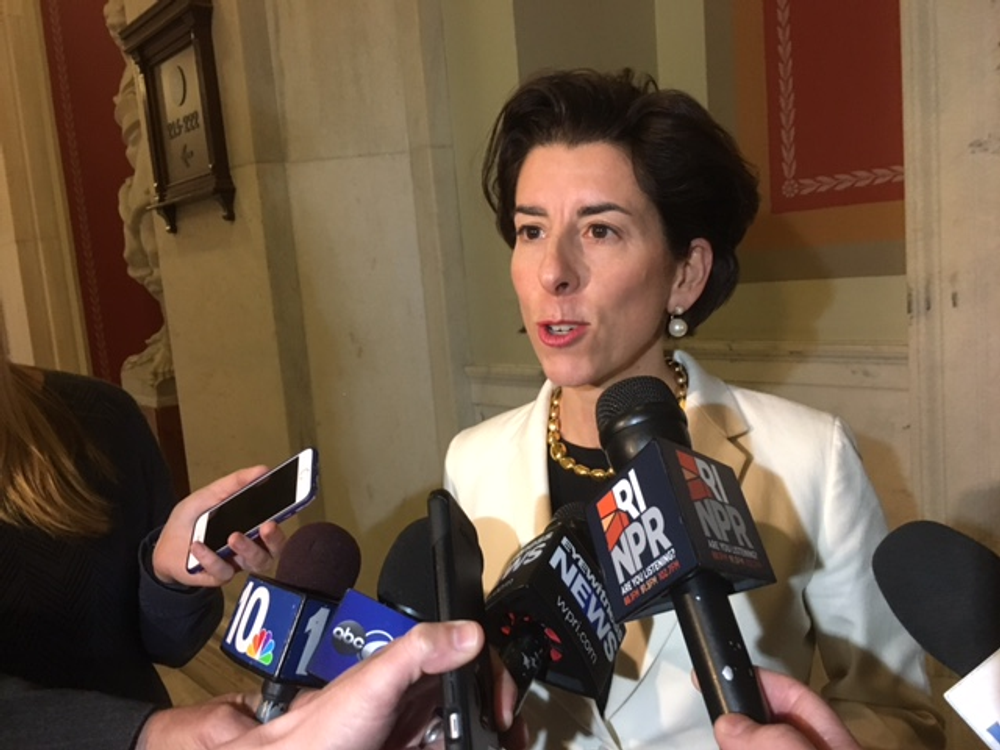 Rhode Island Gov. Gina Raimondo said Wednesday she is unsure if she will sign a continuing contracts bill cruising through the General Assembly.
Speaking with reporters after having met earlier with the leaders of Providence, Johnston, Central Falls and other communities, Raimondo said she took as legitimate their concerns about decreased negotiating leverage and potentially higher costs.
But Raimondo said there are reasons to sign the contracts bill, including how it would apply to wages and benefits – not an entire contract – and is more narrowly tailored than a similar measure she vetoed in 2017. The governor said unions will have a built-in incentive to negotiate due to how the legislation would keep wages flat.
Support for labor-backed measures such as the contracts bill recently led Wall Street Journal columnist Allysia Finley, a previous champion of the governor, to question if Raimondo is on the verge of selling out taxpayers.
"The youthful Democratic governor with national ambitions is veering left as the Ocean State's economy wobbles," Finley wrote. "Public unions and progressives smelling political weakness are goading her to sign legislation that would repudiate her reforms and economic agenda. Will Ms. Raimondo sell out Rhode Island taxpayers?"
Raimondo rejected that suggestion, and said she hadn't read the column in the Wall Street Journal.
"I could enumerate all of my taxpayer protections that I've done and will continue to do," the governor said, pointing in part to tax cuts in her budgets, "but it doesn't mean that I'm going to necessarily veto every bill that whatever this publication wants me to veto."
Raimondo said she doesn't see a middle ground on the issue that could satisfy the concerns of municipal officials, although she said expects to hear back from them on possible changes to the state's arbitration process.
The House and Senate are expected to make their final votes in favor of the contracts bill on Thursday.
"It's a difficult issue," Raimondo said. Look, there's no easy way out."