A series of education reform bills have been signed into law by Rhode Island Governor Gina Raimondo.
The legislation was approved by state lawmakers this year after test results showed Rhode Island students are scoring much lower than students in Massachusetts.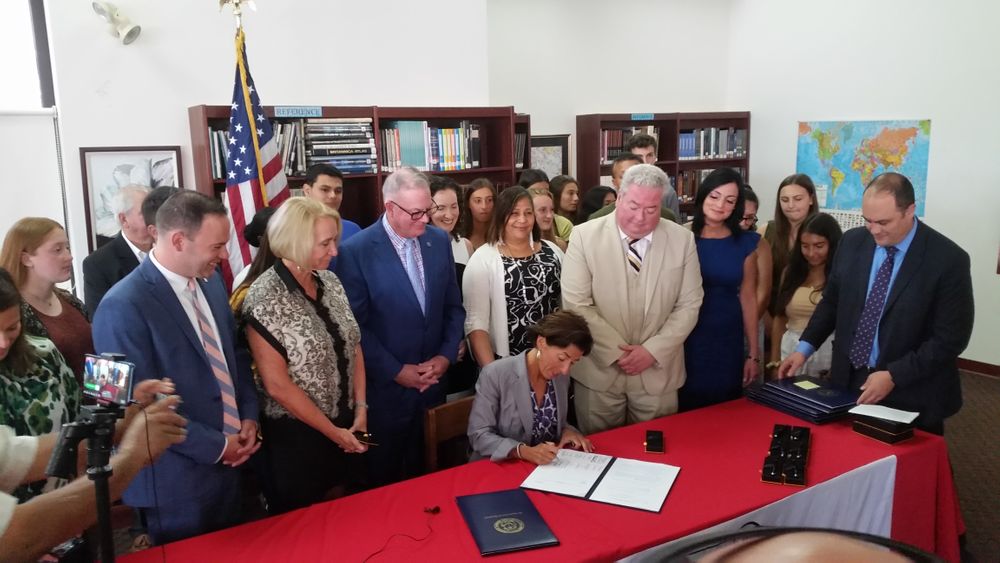 Raimondo says she's determined to turn those numbers around, and that starts with signing legislation requiring the development of a new statewide curriculum.
"The handful of bills I'm about to sign are designed to improve our schools,' Raimondo said. "They're designed to provide the highest-quality curriculum for every student, in every grade, in every school, in every classroom."
Another measure signed by the Governor requires Rhode Island education officials to create a program that allows successful teachers to become school principals more quickly.
A third bill is the Right to Read Act, which is intended to make sure students who have dyslexia are taught using scientifically sound approaches.
Raimondo signed the legislation during an appearance at Cranston West High School on Wednesday.