→ See more of our coronavirus coverage, including community resources and personal stories.

Governor Gina Raimondo has signed an executive order requiring all New Yorkers traveling to Rhode Island to self-quarantine once they arrive in the state. The directive applies to New Yorkers who travel to Rhode Island by any means, whether it be by car, bus, plane, or train.
Beginning Friday, Raimondo said state troopers will pull over passenger vehicles with New York license plates, a move that has drawn criticism from civil liberties advocates. The trooper will ask the occupants if they're passing through Rhode Island or if they're coming here for an extended stay. If they're staying, Raimondo says they'll be told to self-quarantine for 14 days.
Raimondo says she made the decision because New York is a hot spot for the coronavirus, with over 37,000 confirmed cases statewide.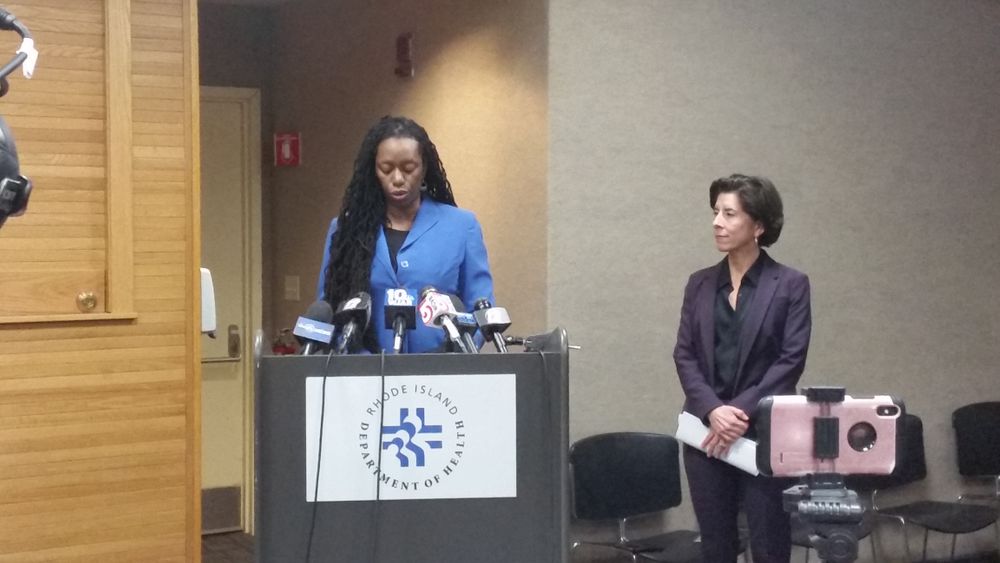 "I understand this is an extreme measure,' said Raimondo. 'But there's a lot of panic in Rhode Island right now related to folks from New York coming to Rhode Island. In my judgement, this is the most prudent course of action in light of the totality of the circumstances."
Raimondo says the executive order doesn't apply to commercial vehicles or tractor-trailer trucks from New York, so interstate commerce will not be impacted.
The new directive was issued just days after the Governor required all passengers flying into T.F. Green Airport to self-quarantine for 14 days.
"That system is going very well,' said Raimondo. 'We have National Guardsmen and women stationed at the airport. They're greeting people, taking contact information, and ordering people into quarantine."
Raimondo says her executive order is consistent with recommendations made by the Trump administration and the Centers for Disease Control and Prevention.