→ See more of our coronavirus coverage, including community resources and personal stories.
"The young and the healthy are soon going to be able to go back to work, but under different restrictions, so the virus doesn't blossom the way it has in other places," Raimondo said Sunday, during her daily briefing.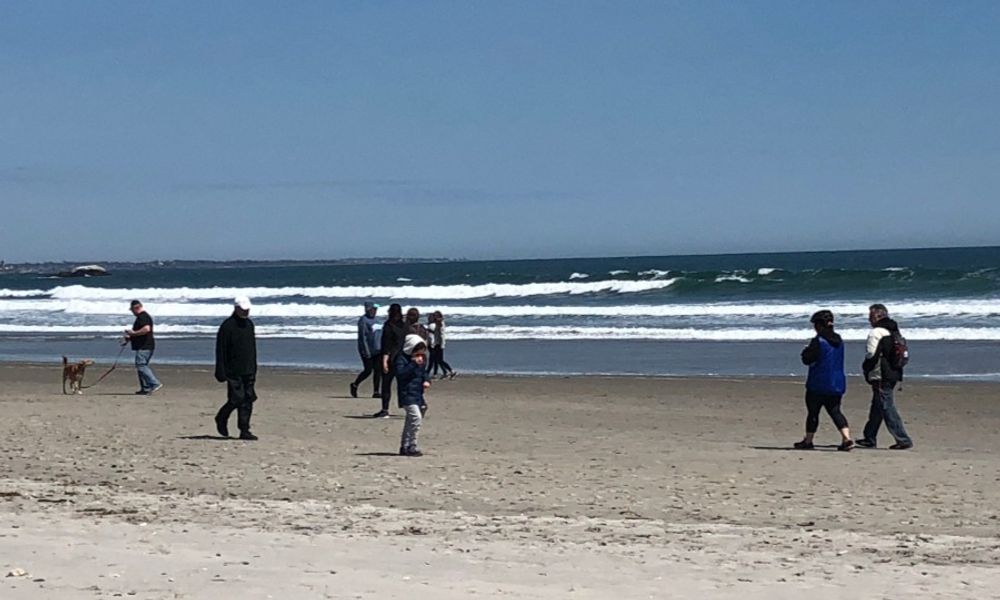 The vast majority of the 226 coronavirus-related deaths in Rhode Island are associated with nursing homes. Dr. James McDonald of the state Health Department said 10 of the 11 latest deaths involved nursing home residents.
While critics say the concentration of deaths among nursing homes argues in favor of loosening restrictions, Raimondo said state officials need to move cautiously since an outbreak of new infections could strain local hospitals. She said the state is now better situated to handle such a scenario, but that it makes sense to move slowly.
"You know, God forbid, if we have a thousand more folks going to the hospital - we're ready," she said. "I don't think that's going to happen, but we're ready, which gives me the confidence to say, I'm really looking forward to lifting that stay at home order on May 8th."
The number of new cases reported Sunday – 310 – is fewer than the last few days. The number of current hospitalizations fell slightly, to 258, and that number has remained stable for about a week. Rhode Island now has 7,439 cases of coronavirus.
While hailing some positive indicators, Raimondo made clear that mask-wearing and other new measures will remain a part of the state's response in the months ahead.
When it comes to salvaging a tourism season in Rhode Island, a top industry in the state, the governor said the state is trying to decide how to balance commerce and public health.
"I suspect the answer is going to be a lot of contact tracing, new regulations and limits, and very good enforcement around social distancing, mask-wearing, etc.," she said, "and anyone who comes to Rhode Island has to obey the rules and laws in Rhode Island."
Raimondo said the state was responding aggressively, with testing and other measures, after an infection was reported at the state Veterans Home in Bristol.
She encouraged small businesses to apply through their bankers for a fresh round of federal assistance. Those who lack bankers can contact Commerce RI, the state's economic development agency, she said.
The governor also mentioned the mental health toll of the pandemic. Adults seeking to be connected with resources can call 414-LINK, while children can call 855-543-5465.