Members of the Rhode Island National Guard will go door to door in coastal communities, starting Saturday, to question people on whether they've recently been in the state of New York, Gov. Gina Raimondo said Friday.
Raimondo said the Guard will work with local law enforcement in making the inquiries.
In response to a question from reporters, Raimondo said she doesn't like the optics of members of a military organization knocking on residents' doors. But she said the step is necessary to try to limit the spread of the coronavirus, and that doing this is better than having the large number of illness-related deaths seen in some places.
"I don't like those optics," the governor said. "But I'll tell you the optics that I like even less. The optics of Rhode Island Hospital bursting at the seams, not being able to take care of all the patients we have. The optics that I'm seeing in Seattle, Washington, in New York City, in New Orleans, in Milan, and around the globe. That is what I don't want to come our way."
The governor added, "We are trying to take the lightest touch we can."
Critics, ranging from the RI ACLU to former Gov. Lincoln Chafee, have accused Raimondo of stepping on civil liberties in her response to COVID-19.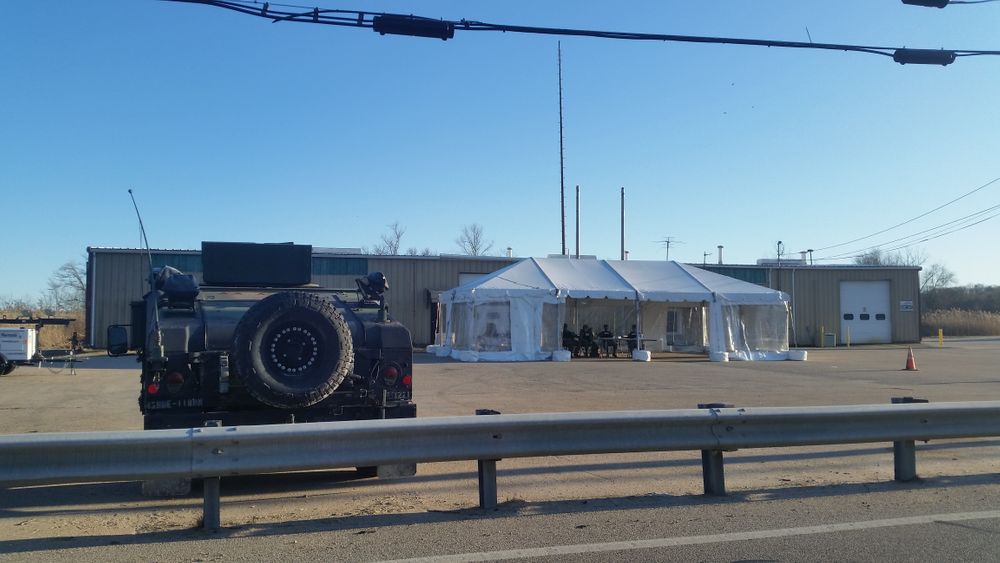 Raimondo announced Thursday that State Police would flag down motorists with New York plates to advise them to self-quarantine for two weeks if they were staying in Rhode Island. That effort is starting Friday.
And members of Rhode Island's National Guard are meeting travelers arriving at bus and train stations with a copy of governor's quarantine order. They're collecting information on where travelers are coming from, where they plan to stay in Rhode Island.
"We've been doing that on behalf of the Rhode Island Department of Health," said RI National Guard spokesman Captain Mark Incze. "And all that contact information is being used in order to conduct health and wellness checks with people who are entering self-quarantine."
Incze added that, so far, travelers have been cooperative.
"I think everyone knows what it is that we're facing," he commented. "And I think everyone has a vested interest in participating in these kinds of programs in order to defeat the COVID pandemic."

The governor and state Health Director Dr. Nicole Alexander-Scott announced 38 additional cases of coronavirus, bringing the state's total to 203. Of those, 28 are hospitalized, and 11 are in intensive care units.
Raimondo said she will have an announcement Monday regarding the rest of the school year for K-12 students.
She also called for retired or out of work medical professionals to become a part of the state's response through the web site, www.riresponds.org.
As usual, the governor thanked a series of people and groups for their efforts, including nursing homes. By not permitting any visitors, she said, they have helped to prevent an outbreak.
Raimondo said the state is scaling up testing efforts, but is not yet ready to handle a surge of positive cases. She said that makes it vital for people to maintain social distance and to not gather in groups of 10 or more.
She extended until April 13 an order banning such groups and preventing restaurants from serving food or drink on their premises. The governor extended until May 8 other orders, including a suspension of the Open Meetings Act, a requirement that insurers cover tele-health visits, and another allowing police up to 30 days to do gun-related background checks.