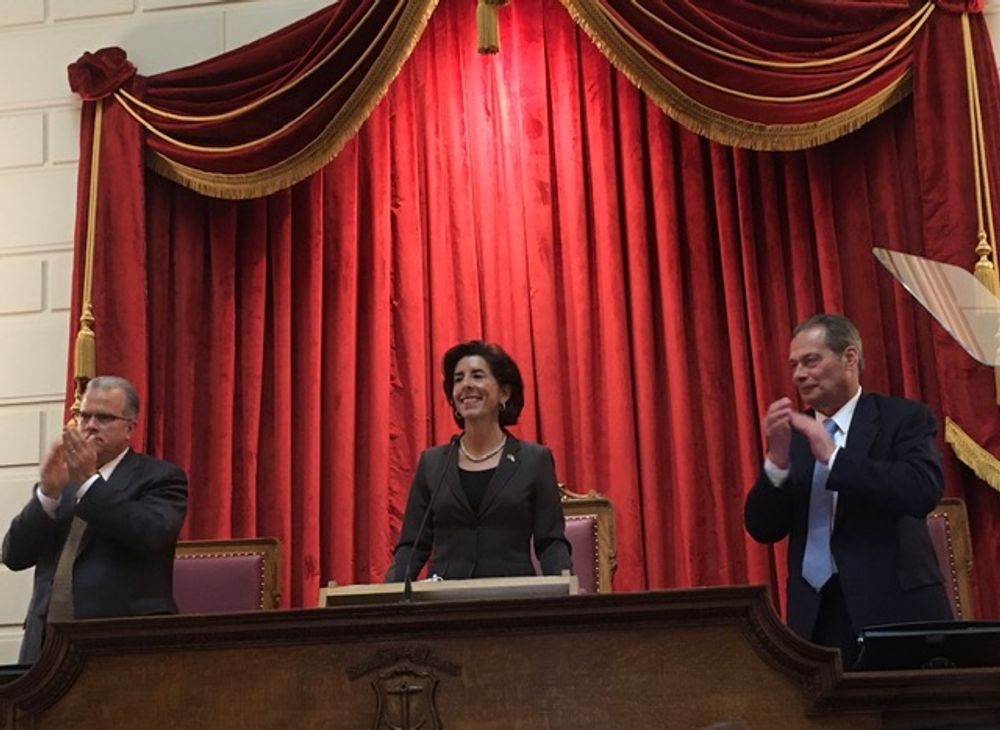 Raimondo said Tuesday that allegations of sexist behavior by Bloomberg and criticism over supporting a discriminatory stop and frisk policy in New York City are upsetting.
"It is concerning," the governor told reporters after an unrelated event at the Statehouse. "You never want to see that. He's learned from it, he's changed and he also has an incredible record of investing in women's healthcare, in women's empowerment, in the Latino community, in economic development for the African-American community."
More to the point, Raimondo said, Bloomberg offers the best hope for defeating President Trump in November.
"Has Mike made mistakes?" she asked. "We all have. Has he acknowledged those mistakes and apologized for them and learned from them? Absolutely. This president wouldn't apologize to you if he stepped on your toe. He has no capacity, it seems, for humility or learning or change."
Raimondo, a longtime admirer of Bloomberg, recently became the first governor to endorse him.
With an unconventional strategy and vast personal wealth, Bloomberg has climbed in recent polls, potentially setting the stage for a showdown with progressive champion Bernie Sanders, the U.S. senator from Vermont. News accounts show that Bloomberg has already spent more than $400 million on his campaign.
Asked what she says to critics who accuse Bloomberg of trying to buy the election, Raimondo said, "You know, look, I think we have a monster in the White House. I think that what he has done as president is undignified, un-American and hurtful to Americans. And I think we have to get behind a candidate who can beat President Trump."
"Yes, Mike has a lot of resources," the governor continued. "He's lived the American dream. He grew up in modest circumstances. He worked hard. He's made a lot of money, through success. And I am frankly grateful that he's willing to spend those resources to defeat President Trump."