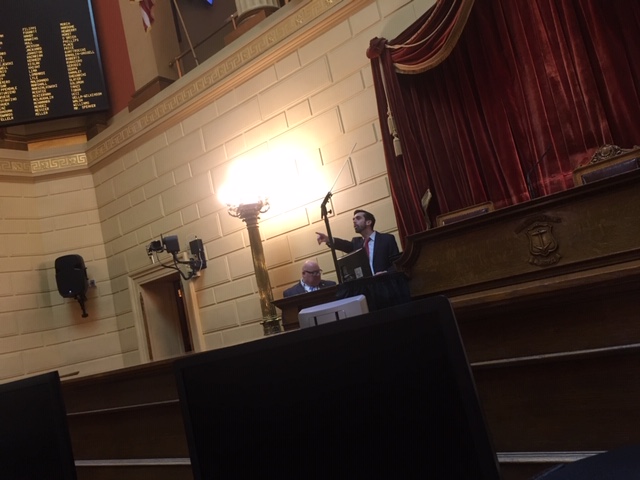 Michael Raia, who recently left his job as Rhode Island Gov. Gina Raimondo's communications director, has been hired to lead a new strategic consulting and PR firm operated by the owners of NAIL Communications, The Public's Radio has learned.
NAIL[PR] will specialize in strategic communications planning, message and campaign development, crisis communications, and other traditional PR and media relations services. A formal announcement is expected Friday.
Due to the state ethics code, Raia is obligated to steer clear of business with the state executive branch (including current NAIL Communications contracts) until February 2020.
A Maryland native, Raia announced in late January that he was leaving his state job for an unspecified private sector gig. His successor as Raimondo's communications director is Jennifer Bogdan, a former reporter with The Providence Journal, who was previously the governor's deputy communications director.
Raia joined the Raimondo administration as communications head for the RI Executive Office of Health and Human Services in 2015. He became the governor's communications chief in 2016.
A graduate of Providence College and George Washington University, Raia worked in Maryland politics before coming to Rhode Island to serve as communications director for then-Providence Mayor Angel Taveras in 2012. He was then director of media relations and marketing for WGBH and the WGBH Educational Foundation before returning to Rhode Island.
NAIL has done work for Brown University, Cox Communications, Hasbro, CVSHealth, IGT and The Providence Journal, among other clients.
Based in downtown Providence, NAIL Communications (which has done work for The Public's Radio) describes itself this way: "We are a band of creatives, strategists, makers & geeks who help make companies interesting in exchange for a totally reasonable amount of money."