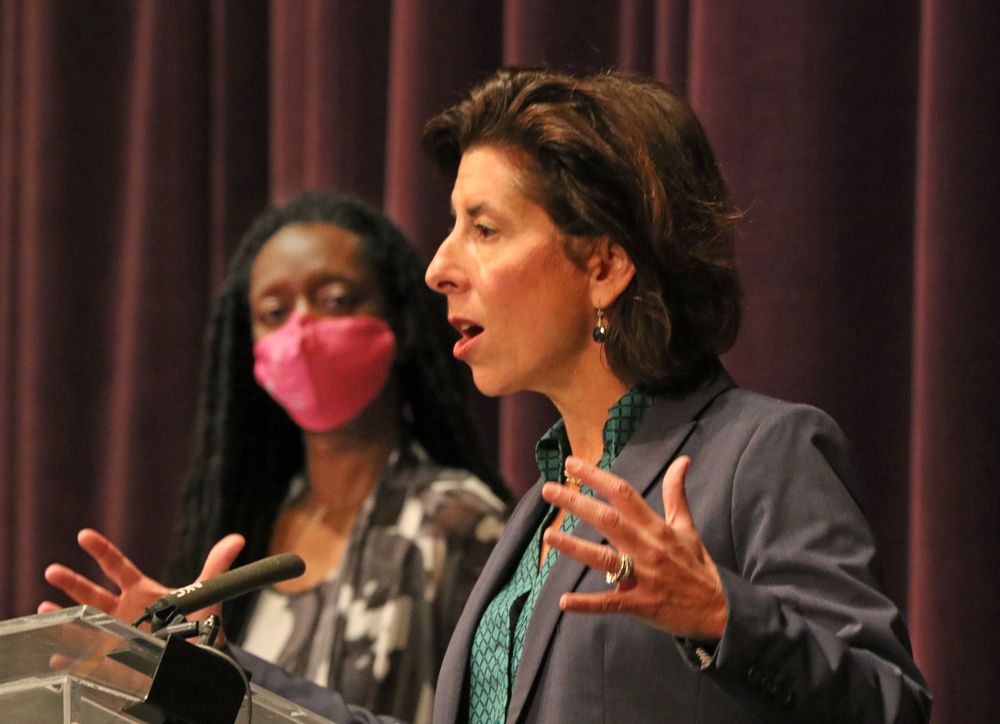 Governor Gina M. Raimondo confirmed that Rhode Island is in a second-wave of the coronavirus and warned that new restrictions to curb the virus' spread will be announced on Friday.
If the trend continues, Raimondo said, the state could run out of hospital beds in four or five weeks, forcing the reopening of field hospitals starting with a 335-bed facility in Cranston.
The data are "headed in the wrong direction for every metric,'' Raimondo said at a news conference on Wednesday. "It's getting to be time to reimpose some restrictions...while we still have a chance to stop the spread."
But the governor said she has no plans to return to last spring's shutdown, or Phase 2 of the reopening, by closing restaurants and ordering people to stay at home. (The state is currently in Phase 3.) Nor are such measures necessary, she said, to curb the virus' spread. Raimondo cited a recent University of Washington study reported by NPR that universal mask wearing alone could save about 130,000 lives.
"I'm trying to figure out what's the smartest, most targeted interventions I can make,'' Raimondo said, "that would have limited impact on commerce."
The rate of coronavirus cases during the past four weeks has more than doubled, to 242 per 100,000 population, and the percent positive cases as of Wednesday hit 3.2% -- the highest in New England, according to data from Johns Hopkins University.
Health officials recently attributed Rhode Island's high rate of infection to the state's population density and its high volume of testing. But Raimondo said that the state's testing volume does not explain the current surge. "We are continuing to see record new numbers of cases, and that's true even if you account for the fact that we're testing in record high numbers,'' she said.
The surge in cases and the large number of people who infected residents have had contact with has "overwhelmed" the state's contact tracing system, Raimondo said.
The state Depart of Health is advertising to hire another 100 "case investigators" who call patients who have tested positive for COVID-19 to find out everyone they have had close contact with. Some of the people who have tested positive report that they've had close contact with up to 50 people, Raimondo, said, making contact tracing more time consuming.
-- Lynn Arditi, health reporter at The Public's Radio, can be reached at larditi@thepublicsradio.org