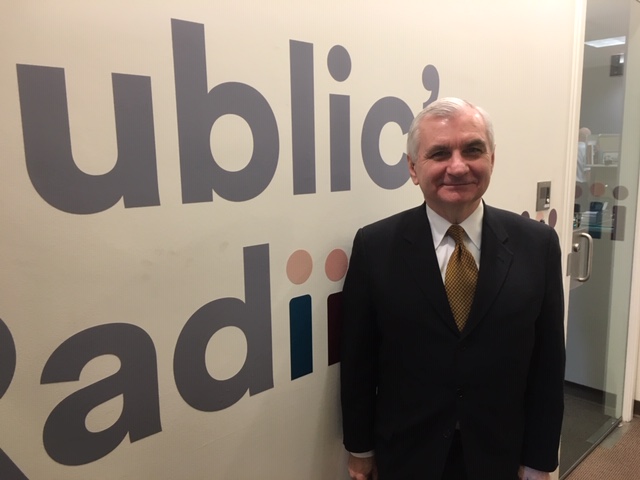 U.S. Senator Jack Reed of Rhode Island says he's hopeful a deal will be reached this week to avert another federal government shutdown.
In a wide-ranging interview with The Public's Radio, Reed said the benefits of an agreement would include keeping the government operating and new steps to enhance security on the U.S. border with Mexico.
"I think you'd see areas where there would not be a coast to coast wall, concrete, 30 to 50 foot high," he said, "but there might be areas where some type of physical restraint would be in order, but in most cases it would probably be increased border security patrols."
Reed said super-wealthy Americans should pay more in taxes than they do now.
Reed declined to specify what support of increase he would support. But he said taxes should be a matter of fairness.
"If you're a working man or woman, you're driving a truck or pushing a mop, etc.," he said, "and you look at the percentage of your income that goes to taxes, then you look at the people who are very, very, very wealthy, and their percentage, ironically, they're doing much better than the working people."
Other topics in the interview include Reed's political future, the federal judicial nomination of Mary McElroy, Senate Majority Leader Mitchell McConnell and the strategic threat posed by enhanced cooperation between China and Russia.