In most of downtown Providence, Saturday, March 15, the streets were quieter than usual. Business was slow at bars and restaurants (since ordered to close). Walking down the sidewalk, people gave each other a wide berth.
But at the Graduate Hotel, wedding guests greeted each other with hugs and kisses on both cheeks.
Nisha and Sean Marnane were having drink downstairs with a couple family members before the ceremony kicked off. They estimated about 150 people would be there.
"I would imagine it's been a pretty stressful last few days," Sean commented. Nisha agreed, "A wedding is stressful to plan on a great weekend."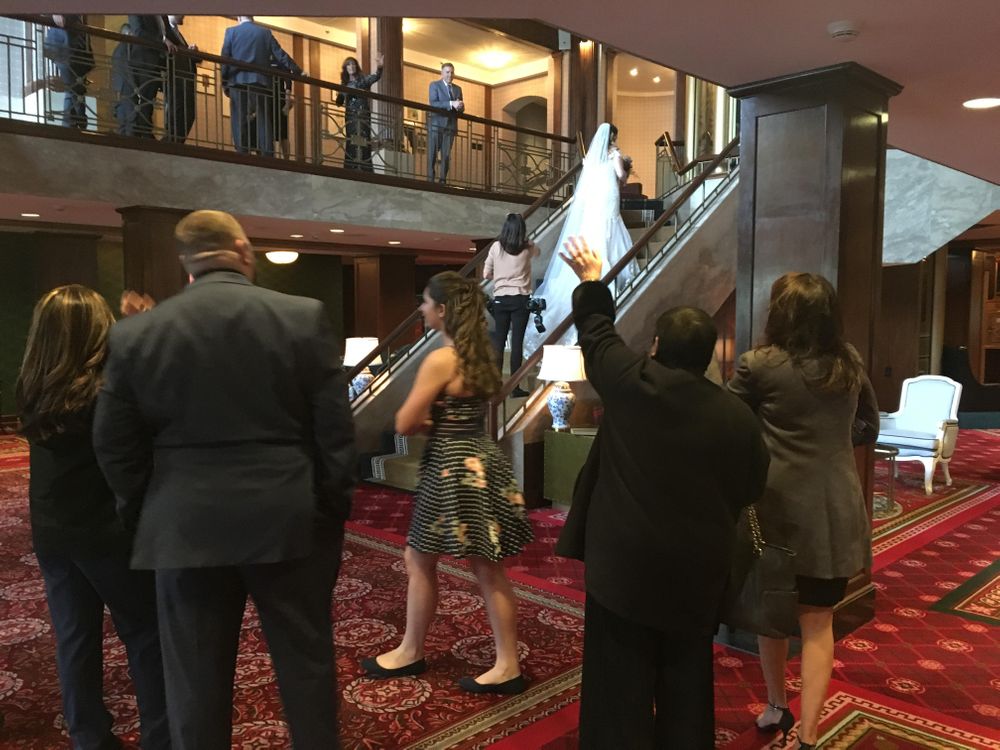 Despite some uncertainty in the last couple days over whether the event would happen as planned, the couple say they never considered not coming.
"But we have a family member with health issues, so he wasn't able to attend," Nisha says. "He has preexisting conditions and recently had surgery, so he had to back out."
After a pause, Sean says, "It's gonna be a very surreal evening. We're gonna dance tonight and socially distance ourselves all at the same time."
Nisha laughs, "We'll be dancing 6 feet apart."
How long will that last, I wonder?
"I don't know," Nisha says. "A few drinks?"
Sean jumps in, "It won't last."