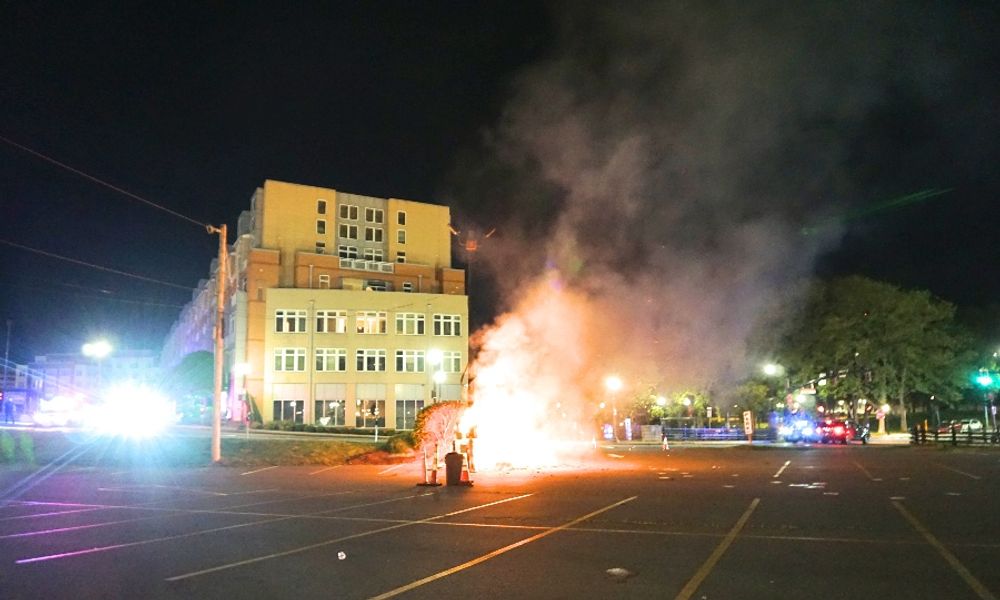 Crowds of people took to the streets in downtown Providence Monday night and early this morning, storming the Providence Place Mall, breaking windows and setting fire to a police car.
The mayhem marked the seventh night of demonstrations and unrest across the country in response to the death in Minneapolis of George Floyd, a black man who was handcuffed and pinned down by a white police officer's knee on his neck. The police officer was fired along with three other officers who were at the scene; he has been charged with third-degree murder and second-degree manslaughter.
In Providence, last night's destruction marked a sharp turn from Saturday, when more than 1,000 protesters gathered peacefully at Burnside Park and at the State House. Most of the protesters wore masks and stood several feet apart, in lieu of social distancing guidelines. It was the first large public gathering in Rhode Island since the onset of the coronavirus.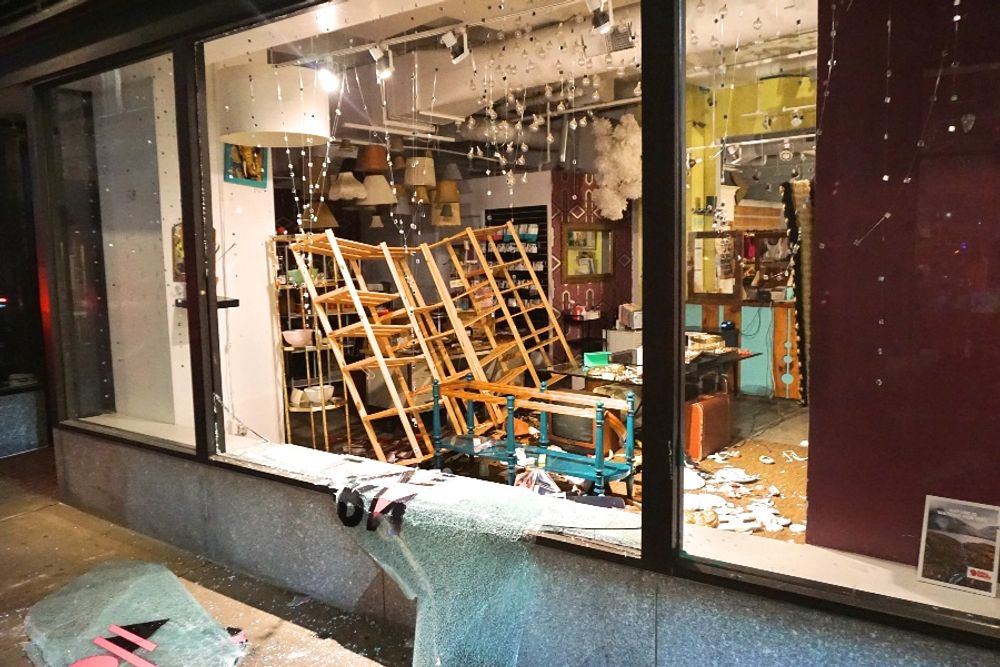 Providence City Council President Sabina Matos on Tuesday denounced the vandalism and urged residents not to let these actions tarnish the peaceful movement for reform. "Last night wasn't just an attack on brick and mortar establishments, it was an attack on the spirit and good name of our city,'' Matos said in a statement. "It was an attack on our neighbors. It was an attack on the progress so many of us are working to achieve."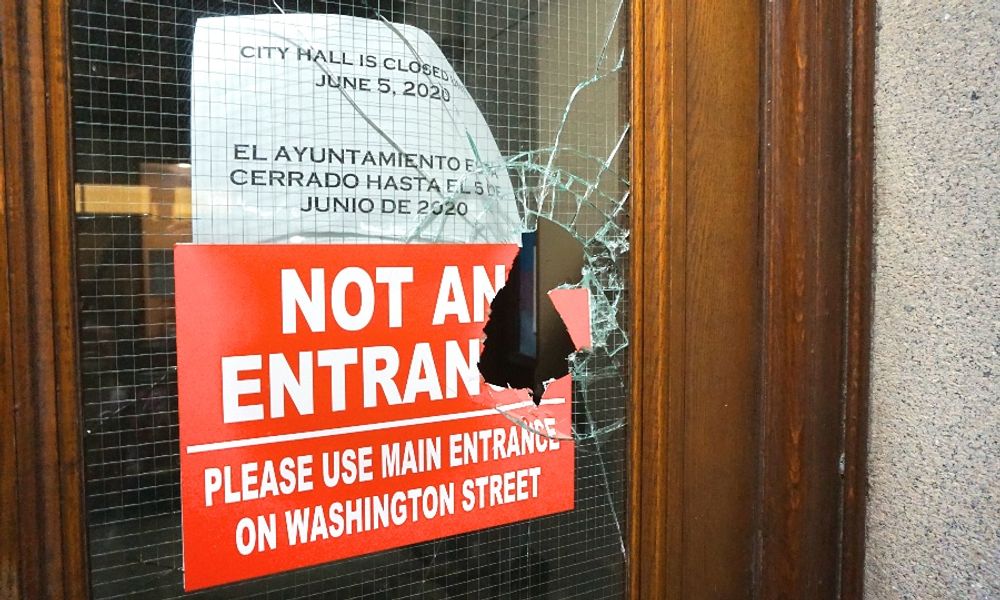 The protests began shortly before midnight at the Providence Place mall, where crowds began to form after a flier was circulated on social media calling for justice for Floyd. The source of the flier is unknown. At one point, crowds rushed the mall, breaking windows and setting small fires.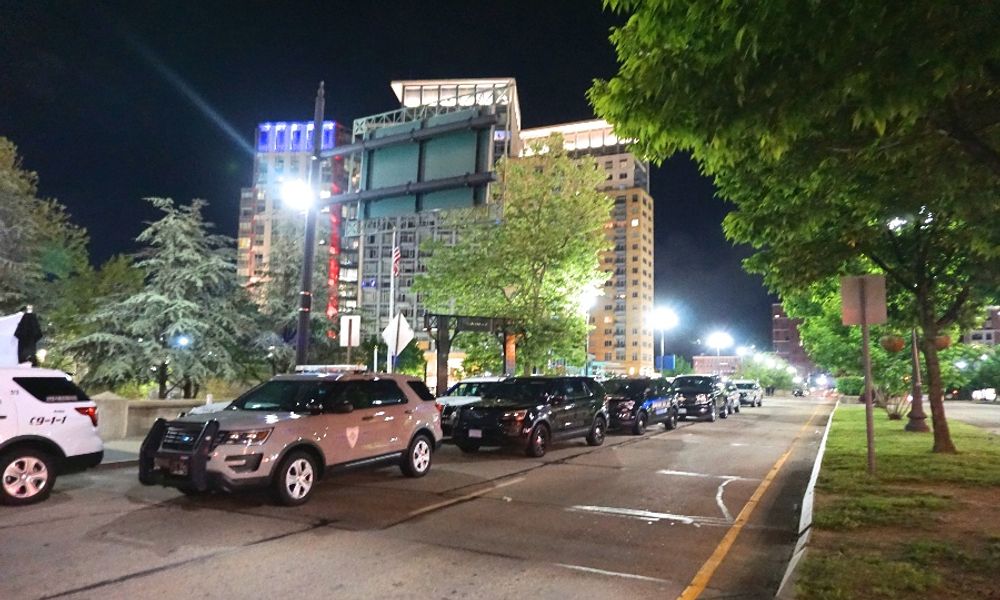 Rhode Island State Police and officers from a number of other jurisdictions responded to the scene. Police arrested 65 people for vandalism and looting, Providence Public Safety Commissioner Steven Pare said at a news conference Tuesday. All but five of those arrested are Rhode Island residents, including 35 from Providence, Providence Mayor Jorge Elorza said.
By 2:30 a.m., the crowds had largely moved from the mall throughout downtown, smashing windows and setting small fires in trash cans and on sidewalks. The extent of the damage at this point is unknown.