Thousands of protesters are gathered Friday evening at Kennedy Plaza, demanding racial justice. Protesters, holding signs that read Black Lives Matter, began marching toward the plaza around 4:30 p.m., from Central High School.
The demonstration continued on to the Rhode Island State House.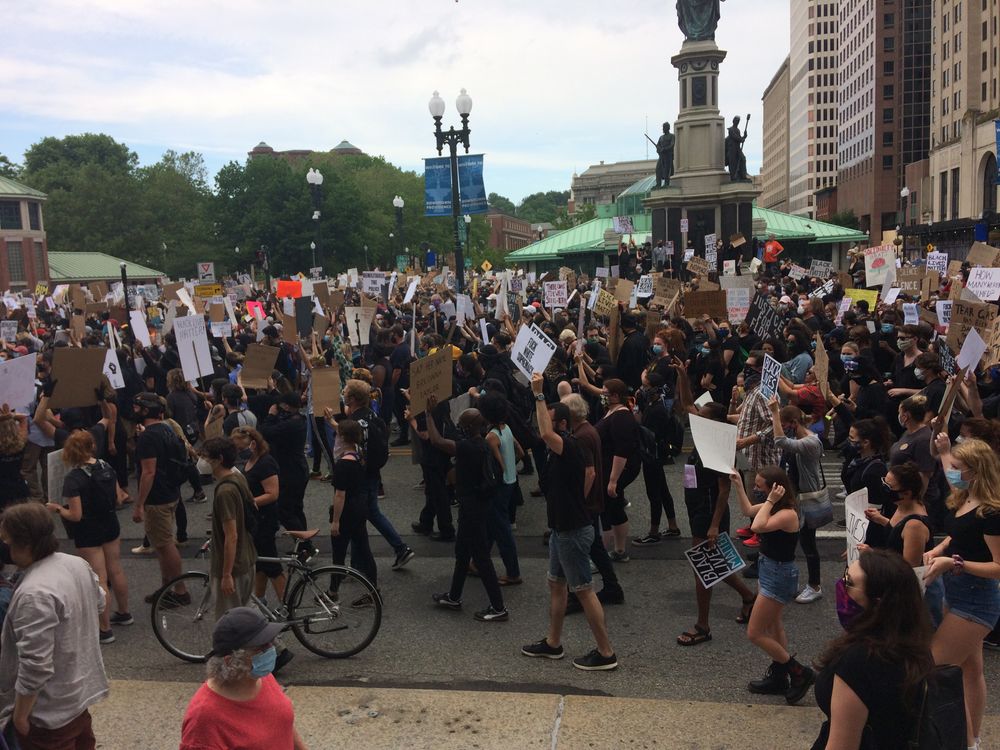 The event is the third protest in Providence since the death of George Floyd in Minneapolis Police custody. Floyd's death, along with the deaths of Breonna Taylor and other Black American's at the hands of police, has sparked a wave of protests nationwide.
Providence Police on Thursday said there was no credible threat of violence associated with this event. But a demonstration Monday night turned violent, when protesters smashed windows, looted stores, and burned a police cruiser.
"I think people are very tired," commented protester Ronya Traynham of Providence. "I think having George Floyd call out and say 'Mama', I think that was powerful. And I think a lot more people are not backing down, and we're just ready for change."
Rothwell Young said he doesn't want his son growing up in a world of racial profiling.
Ailton Barbosa is a Cape Verdean American and said this is his first time at a Black Lives Matter protest. He said he was concerned about coming out during the pandemic, but he felt he had to participate today, so he stood alone with a #BLM sign on the State House lawn.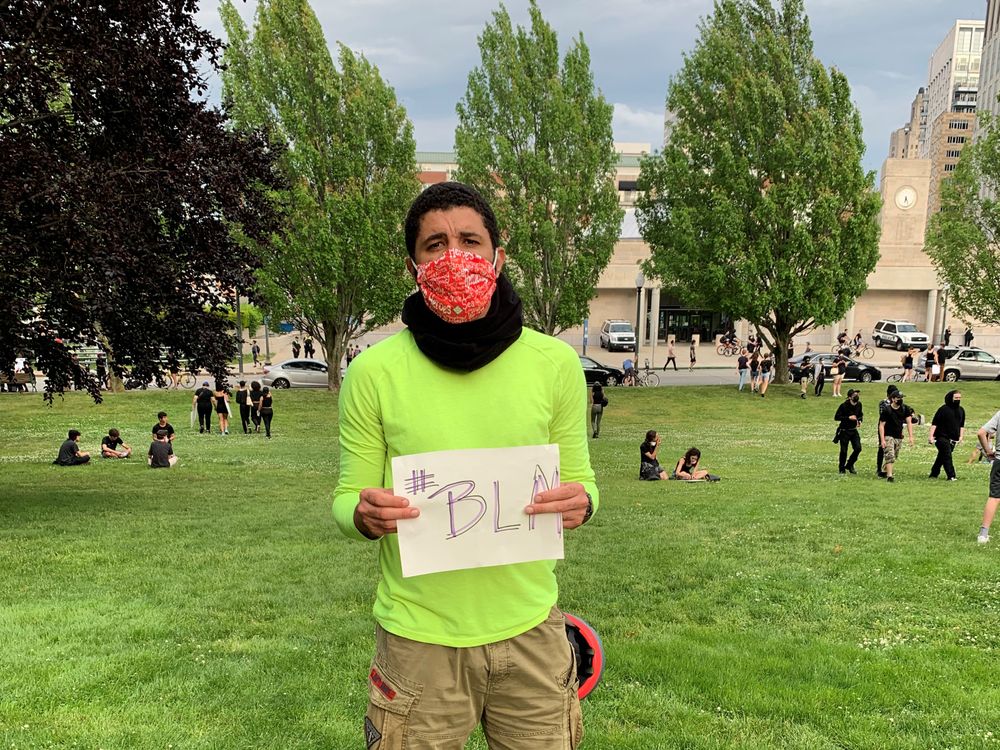 A helicopter circled the gathering on the statehouse lawn, as protesters spoke, chanted, and observed a moment of silence. Police said they will enforce the city's curfew, which begins at 9 pm.