Prospect Medical Holdings, the California-based hospital chain, finally got what it wanted when Attorney General Peter Neronha this week approved its long-sought ownership change involving two Rhode Island hospitals.
But Neronha's approval, announced Tuesday, came at a cost to the company.
Under conditions imposed by Neronha, Prospect is required to create an $80 million escrow account to cover operating expenses and capital improvements for the next five years at Roger Williams Medical Center in Providence and Our Lady of Fatima Hospital in North Providence.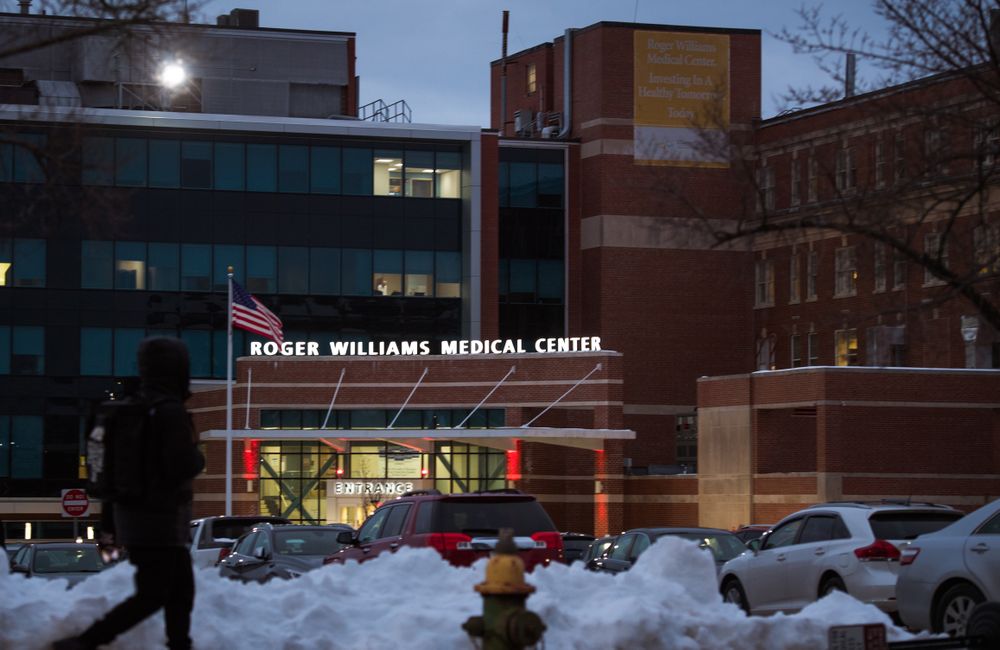 Neronha called the conditions he imposed on Prospect "unprecedented" and a way to establish accountability for the company's commitments in Rhode Island.
"I kind of feel like what we achieved here was what I was intending to do, which was to provide security for these hospitals – money that they knew they can count on for the next five years," he said in an interview.
The attorney general said the five-year length of his conditions is governed by his authority under the state's Hospital Conversions Act.
More than $34 million of the escrow is slated to come from Leonard Green & Partners, the Los Angeles-based private equity firm that is looking to sell its majority stake in PMH to the company's CEO, Sam Lee, and his business partner David Topper.
Neronha's lengthy review of the transaction involving Rhode Island's third-largest hospital group buttressed critics' complaints that Prospect Medical enriched executives and investors while creating what the AG called in his findings "significant, financial vulnerabilities that may threaten the viability of our hospitals within the next two years."
Neronha's office identified the root cause of those financial vulnerabilities as "the transacting parties putting shareholder profits before financial security and their healthcare mission."
A PowerPoint presentation by Neronha's office said Prospect Medical's board "authorized financial transactions that have greatly benefited Lee, Topper, and Leonard Green and its investors – all while selling or mortgaging PMH's real estate assets (most of its hospitals) – and increasing its debt by hundreds of millions of dollars."
In 2017, Prospect's assets exceeded its liabilities by $67 million. But three years later, in 2020, the liabilities were greater than assets by more than $1 billion.
In explaining how this situation was created, Neronha's PowerPoint said, "To put it plainly: in 2018, they took out a $1.12 billion loan, paid off some existing debt, and paid $457 million in dividends to Lee, Topper and Leonard Green partners and investors."
"This is exactly what we have been yelling and screaming about," said Chris Callaci, general counsel for United Nurses and Allied Professionals (UNAP), which represents hundreds of workers at Fatima. "We feel validated."
Roger Williams and Fatima employ about 2,400 workers.
In a statement, Prospect Medical Holdings did not mention Neronha's findings.
"Prospect Medical is grateful to everyone who has supported our company in this process, particularly our physicians, nurses, technicians, and other caregivers and operational staff for their consistent hard work and unwavering commitment to our patients in the communities we serve throughout an extraordinarily challenging year," the company said. "We look forward to continuing our mission to deliver high-quality health care and enhanced patient and provider experiences, at a lower cost of care, in Rhode Island and every community we serve."
Prospect filed its proposed ownership change in late 2019.
Over time, Neronha – who has authority on the issue due to the state's Hospital Conversions Act – repeatedly extended his review of the proposed change.
Prospect Medical was seen as a savior when it acquired Roger Williams Medical Center and Fatima, which faced financial challenges, in 2014.
Over time, though, an intense battle flared over the future of the hospitals, with UNAP and other critics expressing concerns that Prospect Medical could go bankrupt.
Prospect maintained that it had enough liquidity to continue operating.
In April, the state Health Services Council, an advisory group that is part of the Rhode Island Department of Health, approved the change in ownership for Prospect, even after a leading accounting firm presented information showing that Prospect's liabilities exceeded its assets by more than $1 billion in 2020.
When Neronha called a few weeks later for Prospect to fund an escrow account with at least $120 million, the company threatened to wind down operations at Roger Williams and Fatima.
Ultimately, Neronha's agreement to approve the transaction and impose conditions followed weeks of closed-door talks between the two sides. The state Health Department also approved the change on Tuesday.
Among the conditions imposed by Neronha, Roger Williams Medical Center and Our Lady of Fatima cannot be sold and leased back to pay off $113 million in debt due in July 2022. And the attorney general has to sign off on any new loans, mortgages or other encumbrances on these hospitals.
Ian Donnis can be reached at idonnis@ripr.org. Follow him on Twitter @IanDon. Sign up here for his weekly RI politics and media newsletter.