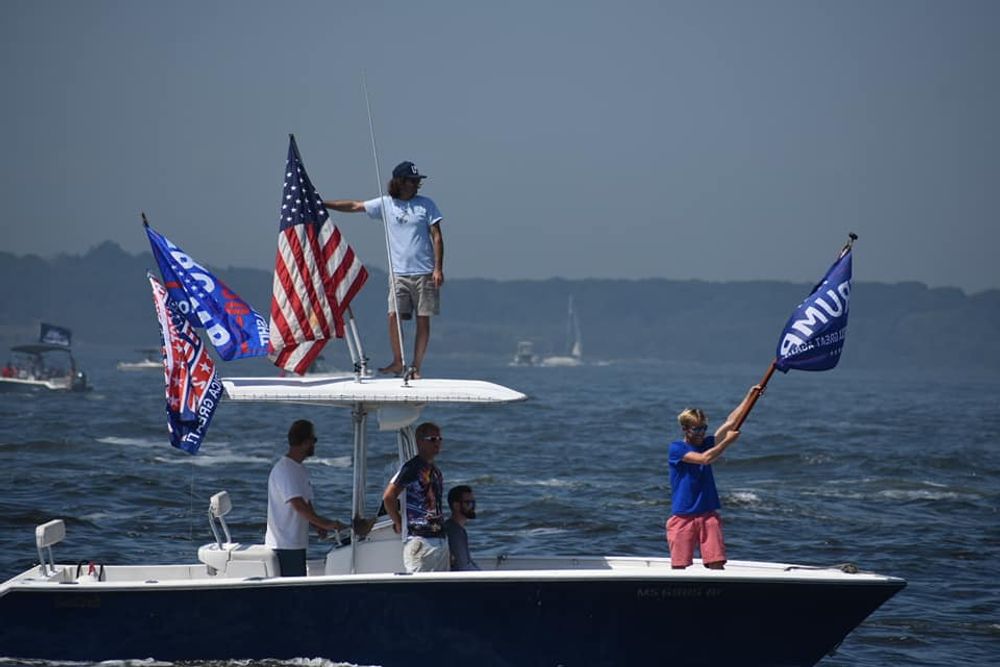 The rally was an unusual show of Republican support in a region of the state that leans strongly blue.
Bristol resident Tony Avila is a loyal Trump supporter, but he was still surprised to see such a long line of boats pass Colt State Park on Sunday afternoon, nearly all toting pro-Trump flags. Spectators ranged in age from children to seniors, and he said the whole event reminded him of the 4th of July.
"I never thought Rhode Island was that strong for Trump," Avila said. "To be among so many of his supporters...Everybody was so nice to each other. It was really, really, really a great event. And I'm proud to have been there."
The event, which was organized on Facebook, was called "Trump Boat Rally in RI Lets turn the Bay RED!!!" Boats gathered under the Newport Pell Bridge in the morning, and then proceeded north along the shoreline past Colt State Park in Bristol, and then on to Warwick. Along the route, some boaters tossed chum bait into the water to turn the waves around them a literal crimson hue.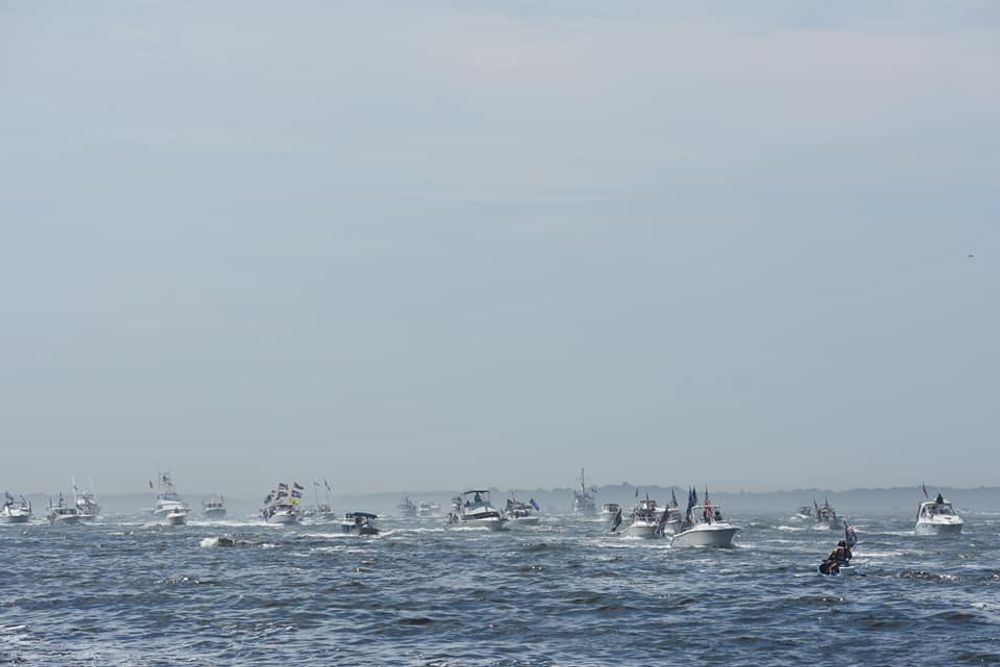 Mike Healey, a spokesman for the Department of Environmental Management, said four of his agency's officers and two local Bristol officers were on site to manage the crowd.
But several park rangers, who asked not to be named, said behind the scenes they were unprepared for hostilities they faced from some attendees, who were largely not wearing face masks.
"I did not realize that this event was happening until basically the park was full of people flying Trump flags," one ranger said. "There was no preparation for it, and then we basically got left out to fend for ourselves."
One attendee — who carried a handgun on his waist, in violation of state park rules — allegedly accosted another guest for wearing a mask. Another park-goer, who had a rainbow pride pin on their bag, was called a homophobic slur. Some attendees also threatened to tip over a park ranger's truck.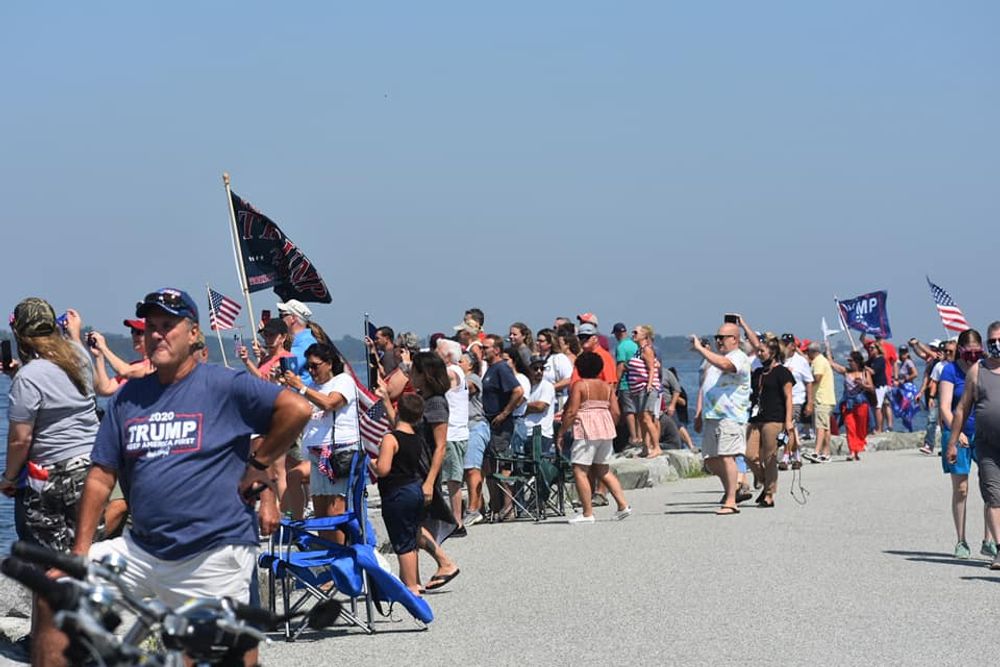 Healey said they received maybe one or two 911 calls during the event, but they were mostly about verbal incidents. He said the targeting of on-duty park rangers — who are predominately teens and young adults — is a trend the department has observed throughout the summer.
"It stinks because basically our summertime employees are all like, you know, kids," he said. "I think that if that happened today and they were targeting rangers, that's really regrettable. But I would kind of chalk that up to the general level of ugliness that COVID has sort of brought out."
Healey said there were no injuries reported or arrests made — on land or in the flotilla — during the event.
Antonia Ayres-Brown can be reached at aayresbrown@thepublicsradio.org