First, let's talk to the experts. At a bicycle shop in East Providence, Jason Shuford told me potholes can be brutal for cyclists.
"Your body is the suspension," Shuford said. "Your arms and your legs."
Not to mention the damage it can cause your bike. Shuford said the store sees a lot of flat tires caused by potholes.
"A lot of times it's pinch flat, which is where you're not running enough air, and tire folds, pinches the rim. But we have seen rims come in damaged because they hit something in the road that wasn't smooth, or a pothole," he explained.
Store manager Pete Webster has personal experience with the problem.
"I commute by bike and every day I avoid potholes on the way in," Webster said. "I've gotten a bent rim that I've had to replace. It gets costly."
Webster bikes two miles to work. He said potholes are everywhere, but avoiding them can be dangerous.
"You're either gonna swerve into traffic which is not the safest thing to do, or you're gonna try to swerve towards the sidewalk."
Or you might not have time to swerve at all. That's what happened to Christoph Schorl, who shared his story through The Bubbler. I met him late one afternoon at the corner of Ives and Waterman Street in Providence. As cars cruised past us down the hill, he told me about his pothole encounter.
"It was late January or early February and it was dark and I was cycling on Waterman Street, there was a lot of traffic," Schorl said. "And I went with my front wheel into the pothole and went flying over the handlebars."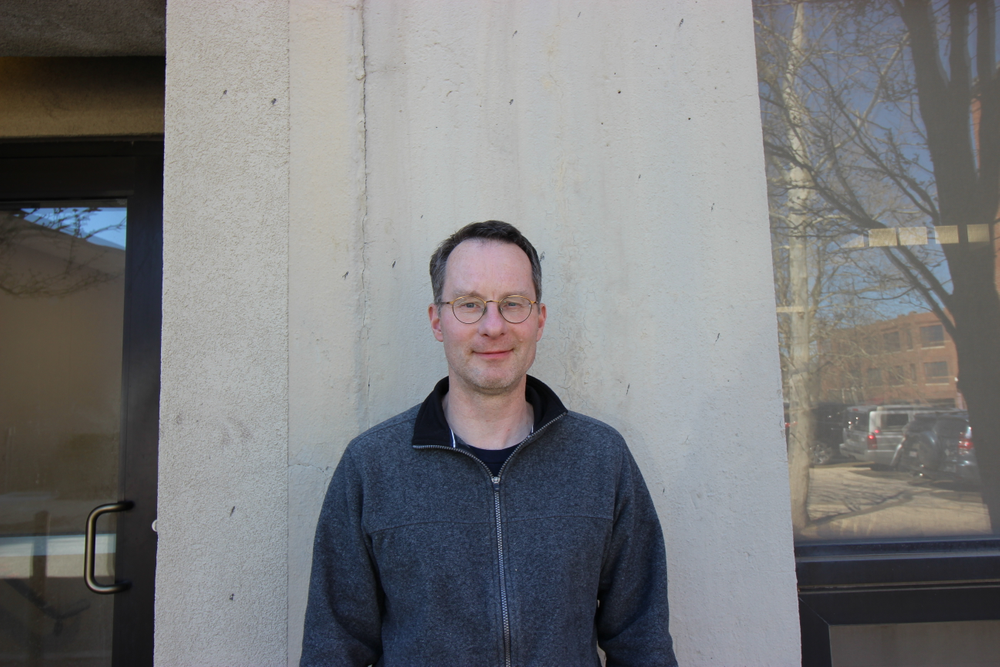 He landed on his head, and the impact split his helmet in two. He suffered a concussion with major memory loss. Seven years later, he still deals with chronic neck pain and can't bike anymore.
He's tried physical therapy, dry needling, acupuncture, massage therapy, medication, but nothing fixed his health problems. Schorl said the pothole got fixed a couple days after his crash. But it seems to be a chronic problem too. In other words, it's back.
Looking out into Waterman Street, Schorl said, "I think it's one of these potholes that we see here now."
As we watch, cars swerve to avoid crumbled pavement between two manhole covers – Just one more section of road in need of a patch.
This story is part of ongoing reporting by The Public's Radio on potholes in Rhode Island and Southeastern Massachusetts. Do you have your own pothole story? Share it here.