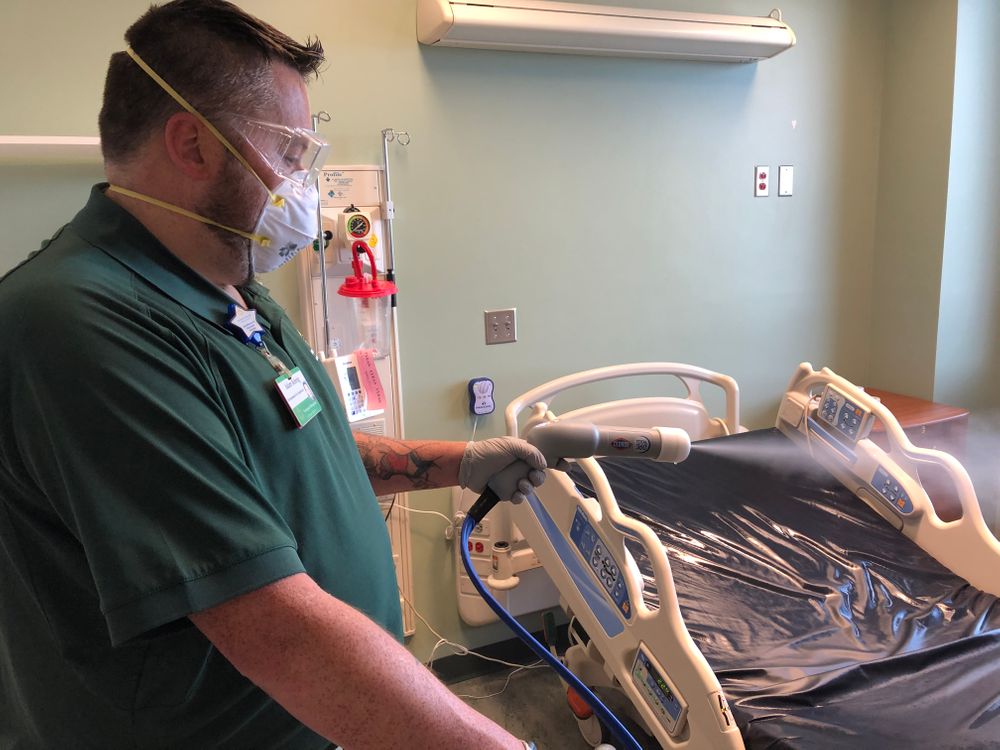 When COVID-19 first hit Rhode Island last spring, doctors at Newport Hospital had to be selective about who they tested for the virus.
Now, hospital staff have the ability to test more often. Patients with symptoms, people who come into the emergency room, and those admitted for surgery all receive a test. The 129-bed hospital even has a new platform that simultaneously tests patients for COVID-19, the flu, and other viruses.
But the hospital is still not able to test asymptomatic people — who don't end up in the hospital for treatment, but could be spreading the virus around Newport. Jeffrey Gaines, the chief medical officer at Newport Hospital, blames a shortage of resources.
"We've had a hard time in some ways getting enough supplies to be able to expand our testing as much as we would like. Ideally, we would love to be able to do asymptomatic testing of people in the community," he said.
These limitations also mean the hospital is not testing asymptomatic employees.
Gaines said Newport Hospital will be working with private labs, as well as the state Department of Health, to try to coordinate asymptomatic testing in the future.
Last week, Newport City Manager Joe Nicholson announced he recently tested positive for COVID-19. At a virtual city council meeting, he said that he was symptomatic, but still found the process of obtaining a test on Aquidneck Island to be cumbersome. He ultimately drove to Warwick to be tested.
Antonia Ayres-Brown is the Newport Reporter for The Public's Radio. She can be reached at antonia@thepublicsradio.org