The New Bedford School Committee approved a hybrid model to begin the school year with a mix of in-person and remote learning, voting unanimously on Wednesday at a virtual meeting.
The plan, proposed by Superintendent Thomas Anderson, will have students with disabilities, English language learners, and high risk students start in-person instruction on Sep 16th. Other students will transition between in-person and remote learning.
"It's not the best plan," school committee member Christopher Cotter said. "But it's the plan that we have and this is the plan that is best to get our kids back into a learning environment. The longer we keep our kids out, the further behind they're going to get."
Students will be divided into the following cohorts:
Cohort A: Targeted students including those who are homeless or have disabilities.

Cohort B: Transition grade students in Pre-K - Kindergarten and grades 6 & 9.

Cohort C: All other students.
Beginning October 5th, Cohort B students will be divided into two groups. They'll be in school buildings two days a week and remote the other three days. All Cohort B students will be remote on Wednesdays. Cohort C students will begin this hybrid schedule on October 19th.
"The gradual approach makes sense," mayor Jon Mitchell said during the meeting. "It's going to be hard on teachers. It's going to be hard on parents. This is not easy stuff."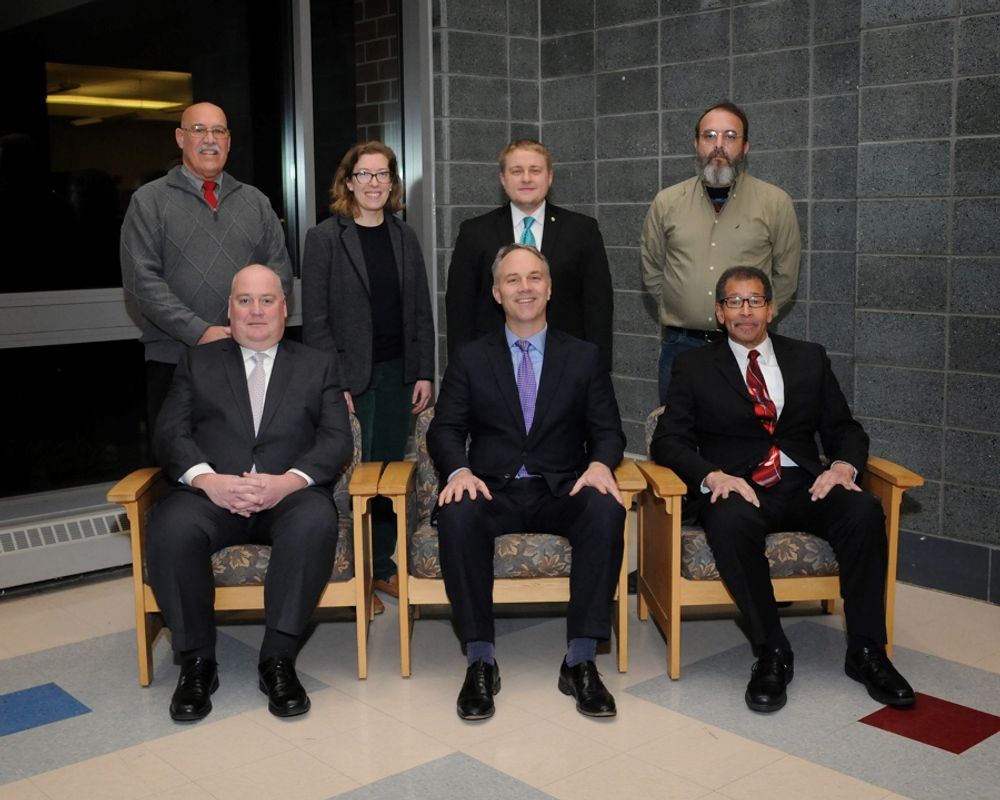 Mayor Mitchell said it is critical to get students in Cohort A back to in-person instruction. In New Bedford, about 20% of students have a disability and 80% are labeled as having "high needs" according to the Massachusetts Department of Health.
But Christopher Garcia, president of the local teachers union, said the move is risky.
"[We support] a phased-in start to the school year that begins with remote learning until we have all the building assessments, safety protocols and supplies in place," he said in a statement before the meeting.
"We can use this time to make connections with students and families remotely in a safe manner that will begin to build the relationships that will help foster a good learning environment throughout the year."
Governor Charlie Baker mandated that all school districts prepare plans with three options: full in-person learning, full online learning, and a hybrid of both. Reopening plans needed to address issues around personal protective equipment, lunch rooms, and transportation.
There were also guidelines on getting school buildings COVID-ready by requiring schools to be outfitted with proper air filtration systems (HVAC) to ensure safe circulation in classrooms.
Out of 24 schools in New Bedford, only about 30% have a full mechanical HVAC system, according to the reopening proposal. Five elementary schools - Ashley, Devalles, Rodman, Swift, and Winslow - have natural ventilation without mechanical systems.
"I agree with the sentiment that we should get the students who absolutely must learn in-person back," school committee member Joshua Amaral said. "But if you have those students going back to buildings without the right HVAC, might as well put them somewhere else where it's a better environment."
Superintendent Anderson said the city has hired an independent consultant that will be inspecting all buildings and providing facility recommendations for each school. The report will be available on August 21.
"I expect that we will know [the buildings that have issues] and we will have made some corrective actions by the end of the month," he said.
The approved reopening timeline is based on the assumption that buildings can be retrofitted by the first day of school and that transmission of the coronavirus remains low.
Mayor Mitchell said things could change by September and parents, teachers, and staff will need to be prepared to switch gears.
"It's going to be really important that everyone communicate very clearly and support one another," Mitchell said.
"There will be mistakes made. There will be things that are unexpected and we're going to have to work through them."
--
Nadine Sebai is the South Coast Bureau reporter for The Public's Radio. She can be reached at nsebai[@]thepublicsradio.org.