A New Bedford city councilor was charged with drunk driving today, nearly five months after he was involved in a late night car crash and allowed by police to leave without taking a breathalyzer test.
An independent investigation ordered by the Bristol County district attorney found New Bedford police officers never asked Dunn if he'd been drinking. A group of officers reported finding City Councilor Hugh Dunn inside his car on May 1 looking "confused, shaken and disoriented," after Dunn had crashed his vehicle into two parked cars in a part of downtown New Bedford known for its bars. Dunn claimed he'd taken benadryl, an allergy medication known to cause drowsiness.
With no arrest made, the incident might have gone unreported if Carlos Felix, a local citizen journalist, wasn't downtown at the time the crash happened, researching a story about a nearby nightclub. Felix heard Dunn's name mentioned over the police scanner and walked around the corner to see what happened.
"I got some video footage of him being removed from the ambulance," Felix said, "and you can clearly see by the way he was behaving and everything and the things he was saying that, in my opinion, he was intoxicated."
Felix posted pictures and videos of the crash to a Facebook page he manages, New Bedford Live. One picture showed a wheel on Dunn's car partially separated from the axle. Other media outlets started to pick up the story the next morning.
"Nobody would have known about it, I don't think," Felix said.
The local DA ordered state police to open an investigation less than two weeks after the crash. The evidence gathered since then has painted a more complex portrait than what was initially reported.
Hugh Dunn, first elected in 2017, is an outspoken supporter of the New Bedford police union, and his advocacy has raised questions about whether he received special treatment on the night of the crash.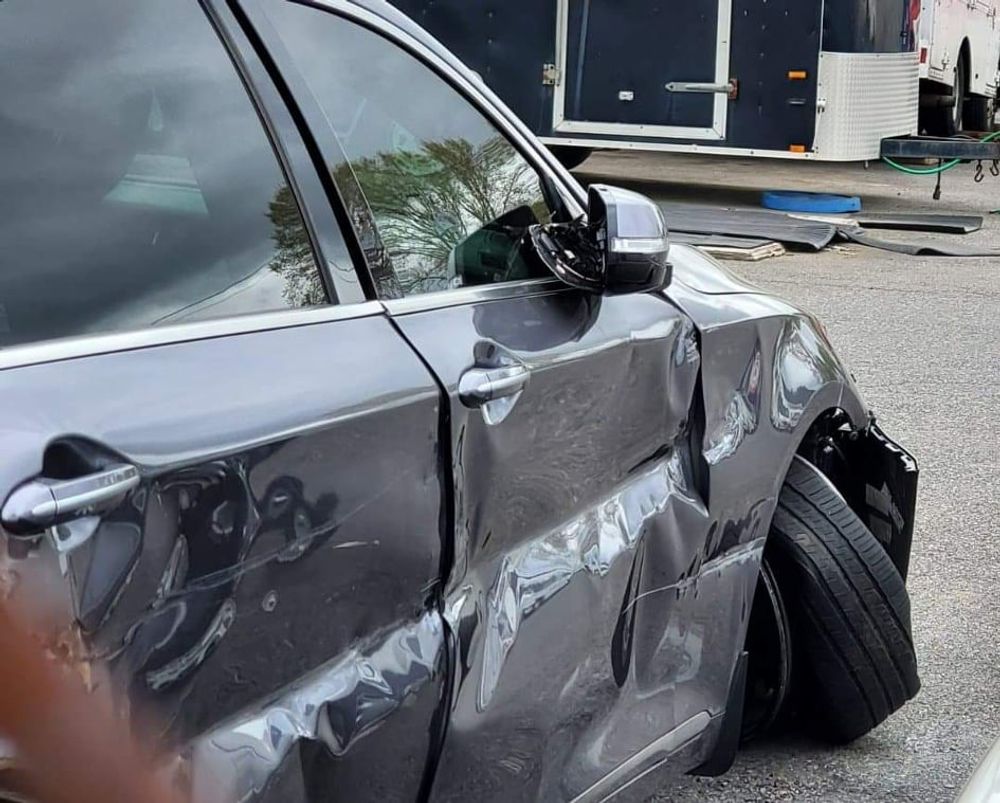 A paramedic who transported Dunn to the hospital said at a hearing this week that the councilor smelled of alcohol and seemed drunk, according to a report from The Standard-Times. A state police investigator testified that the hospital's staff made the same determination after an eye test. The investigator said Dunn "eloped" from the hospital before a blood test could be taken.
The same investigator filed a report saying a bartender served Dunn eight drinks the night of the crash.
On Wednesday, a clerk magistrate allowed three criminal charges to issue against Dunn: operating under the influence, leaving the scene of property damage and negligent operation of a vehicle. The city councilor is scheduled to be arraigned in New Bedford District Court on October 21.
Dunn, who did not respond to several requests for comment, is running unopposed for re-election to the city council later this fall. The New Bedford Police Department did not respond to a separate interview request.
Ben Berke is the South Coast Bureau Reporter for The Public's Radio. He can be reached at bberke@thepublicsradio.org.