Under pressure from landlords, three New Bedford city councilors have reversed their positions on a ballot question that aimed to gauge public support for drafting the city's first-ever rent control policy.
As recently as March, nine out of eleven councilors supported placing a non-binding referendum about rent control on the ballot for municipal elections this November — a majority large enough at the time to withstand a veto from Mayor Jon Mitchell.
The ballot question would have read as follows: "Should the City of New Bedford adopt an ordinance stabilizing rents in order to prevent displacement in the local housing rental market?"
But the mayor's veto triggered a second review on Thursday night. Councilors Scott Lima, Naomi Carney and Brad Markey flipped their votes and prevented the non-binding referendum from appearing on November's ballot.
In an interview explaining her decision, Carney said she had been receiving calls from landlords and homeowners who wanted clarity on what kind of rent stabilization the city was considering.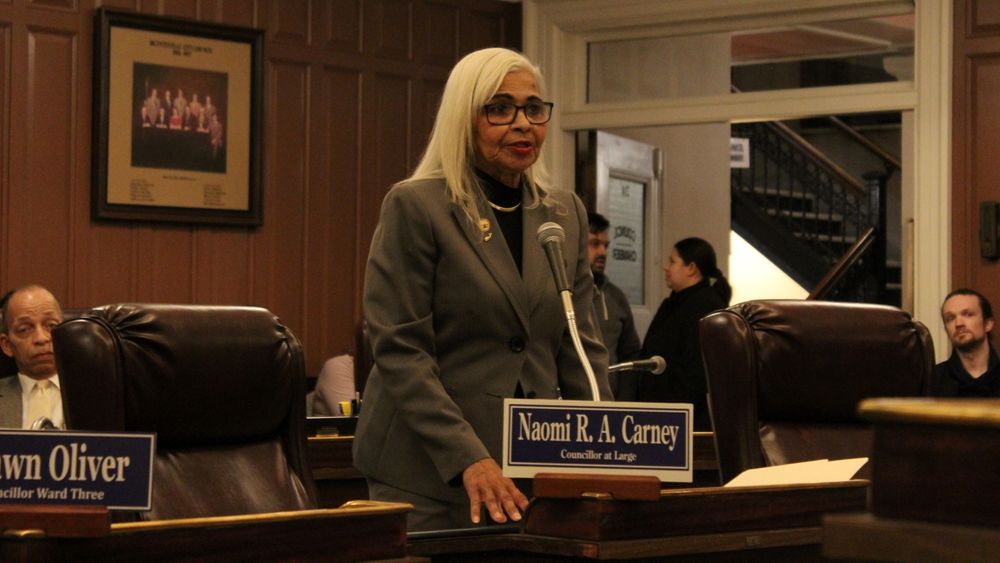 "At the grocery store, people would ask me that question. I'd go to lunch with friends, they'd ask me that question," Carney said. "So it was just too many unanswered questions that I could not give answers to."
Lima said he heard directly from the mayor in addition to landlords and developers concerned that rent control would cut off revenue they might have otherwise used for renovations or new construction.
Markey did not respond to a request for comment.
The council's decision came as a disappointment to protesters like Erik Andrade, who convened a rally outside City Hall before the vote on rent stabilization.
Andrade, an activist from a historically Cape Verdean neighborhood of New Bedford, said longtime residents there are losing homes to investors and predatory lenders.
"This is the erasure of the first African immigrant community of free will in the United States," Andrade said at the rally. "This is a significant, historic community that's being erased."
City Councilor Shane Burgo, who drafted the non-binding referendum that was struck down on Thursday, lives in the same neighborhood as Andrade.
"What our mayor effectively has done is say, 'I don't want to hear from you,'" Burgo said at the rally. "And he's trying to silence you by not allowing you to simply vote on a non-binding ballot measure."
Even though the referendum will no longer appear on November's ballot, the New Bedford City Council remains free to draft a rent control policy.
Carney, one of the councilors who recently reversed positions on rent control, said she still supports drafting a policy that limits exorbitant rent increases.
"Let's do it," Carney said in an interview, "but let's do it by bringing forward something that people can actually understand."
The policy would still need approval from the Massachusetts legislature, which has not approved a rent stabilization program since voters removed local control over rent increases in a closely contested statewide referendum in 1994.
Ben Berke is the South Coast Bureau Reporter for The Public's Radio. He can be reached at bberke@thepublicsradio.org. Follow him on Twitter @BenBerke6.