ABC, the company that's picked up New Bedford's waste for 18 years, is owned by a mother from New Bedford and her four children, some of whom double as executives and garbage truck drivers.
The Camara's recently opened a materials recovery facility in nearby Rochester. The job of the MRF is to pull trash all day off a winding conveyor belt of recycling that stops only for mechanical jams and the lunch hour. A series of spinning magnets, air jets and manual laborers separate the recycling into discrete piles based on the material.
The final products that slide out of this giant, $40 million Rube Goldberg machine are crushed-up bales of paper, cardboard, aluminum and several kinds of plastics. As bad as some of these bales smell, they are in fact commodities that trade on a global financial market.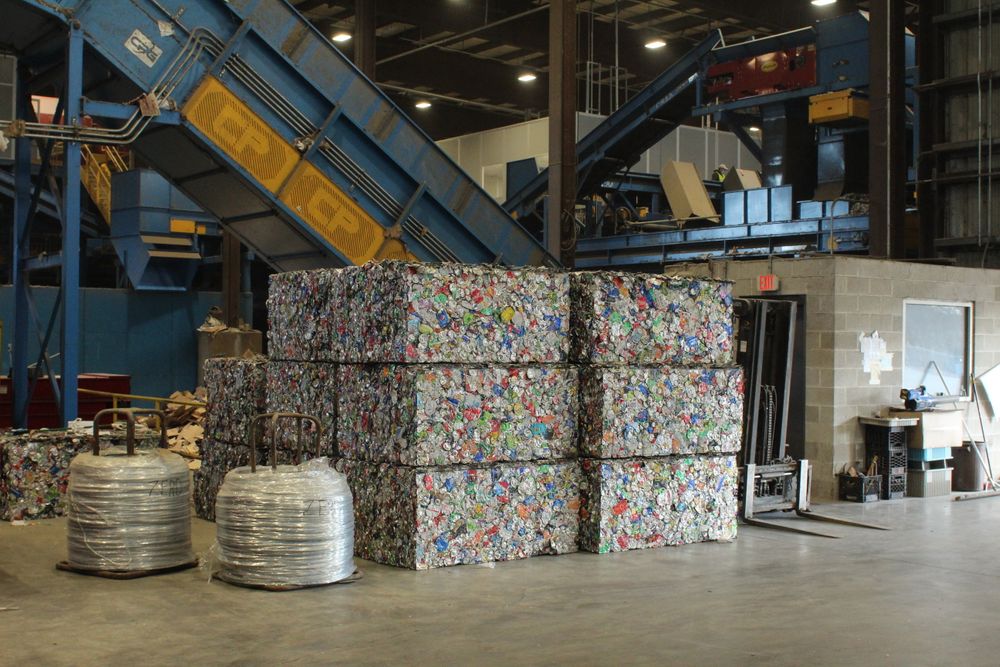 On the surface, New Bedford has an exemplary recycling program. An old industrial city has teamed up with a family-owned company to educate residents about what material they ought to send to a sparkling new MRF up the road. Mayor Jon Mitchell brags on the city's website that residents have doubled the amount of recycling they're putting in their bins since he took office nine years ago.
But that statistic masks a bleaker reality that's unfolded in New Bedford and across the country since 2017, when China effectively stopped buying America's municipal recycling.
"The recycling crisis couldn't have hit at a worse time," said Mike Camara, ABC's president. "We were in the process of building a new plant."
As local MRFs experienced an unprecedented bottleneck, more than half of New Bedford's recycling suddenly had to find a new destination. Over a period of eight months beginning in December 2017, ABC dumped 145,000 pounds of recycling into a garbage landfill.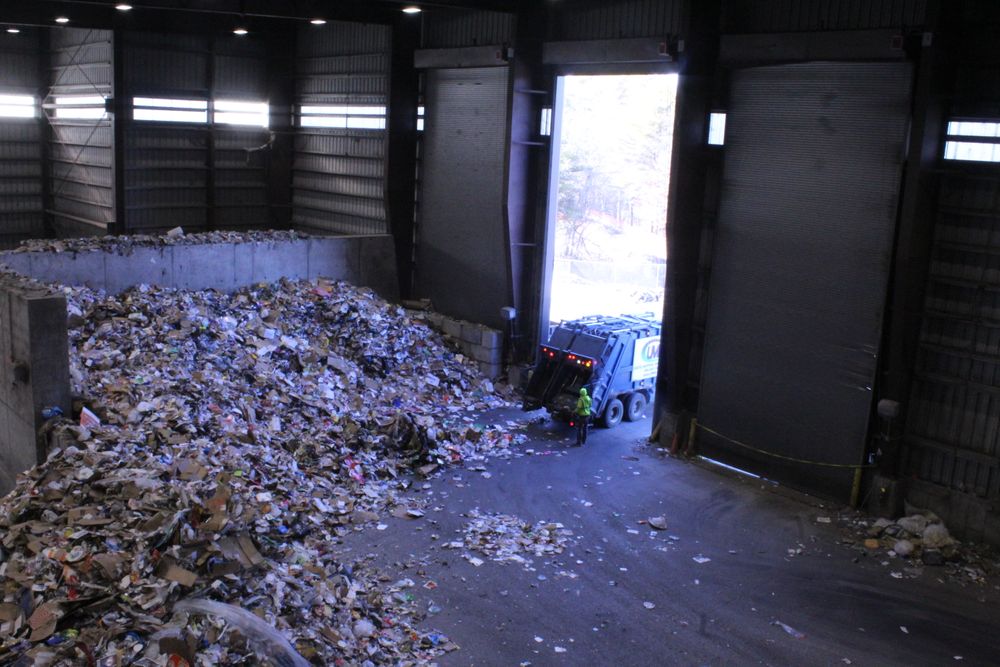 Recycling in the region started to run more smoothly when the Camara's finished building their MRF in 2019. By that time, new buyers had stepped into the market to fill the void left by China, including many in the U.S. Factories that were closed for decades reopened to pulp paper and shred plastic bottles into pellets.
Camara said these changes are good for the recycling industry, in a holistic sense.
"It's a great way for us to help the environment by not shipping this out of the area," he said. "Communities can generate jobs for their citizens, they can generate additional tax revenue."
But costs have also risen dramatically for ABC, he said. And those costs are at the crux of a bitter lawsuit playing out between ABC and the city of New Bedford.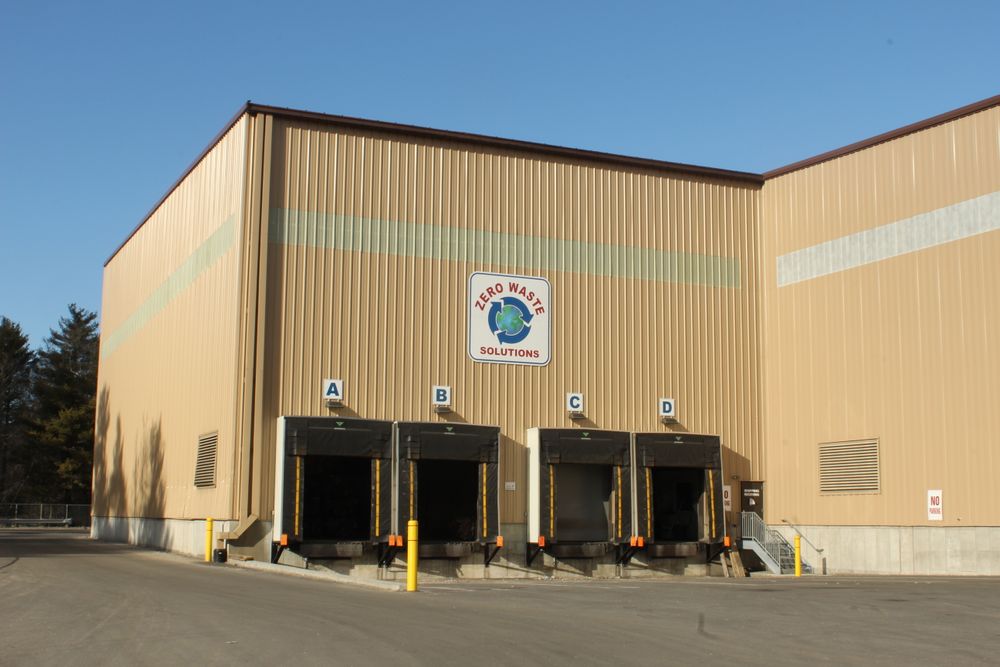 Allegedly in response to the rising costs caused by China's sudden exit from the market, ABC started charging New Bedford an additional $37,000 a month in 2017.
Still, the company remains locked into municipal contracts it signed years before the market collapsed. And so far, the city has refused to pay, firing back instead with a lawsuit seeking to force ABC back into the contract.
Through the lawsuit, the city is seeking access to ABC's financial records. The mayor says he wants to know why exactly the company is losing money before he offers a higher-paying contract.
"I can't tell you how much of it is attributable to a change in Chinese national policy concerning recyclables, or how much of it is attributable to them making poor business decisions in the last few years," Mitchell said. "I don't know how much of it is their expectations around profitability and the lifestyle that they seek to support through the business."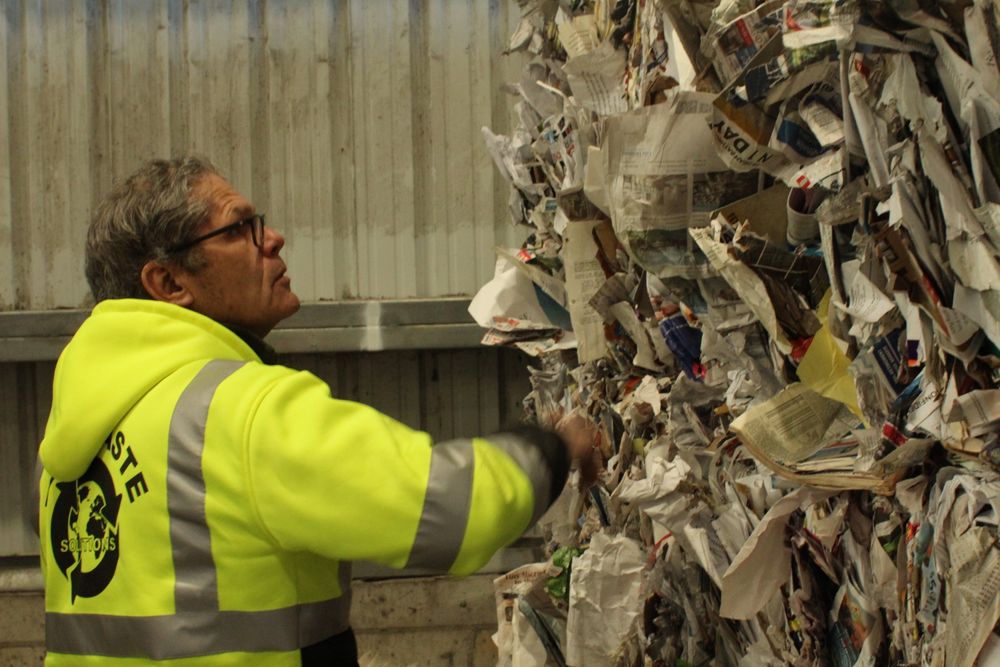 Three years in, the lawsuit is unresolved. New Bedford's alleged debt to ABC — $1.8 million and growing every month — could become a major liability if the judge rules in ABC's favor.
Experts say the lawsuit cuts to the heart of a struggle playing out in communities across the country. As America's recycling industry becomes more self-sufficient, it's also become more expensive to run.
"Communities have to and have been reassessing the value of the recycling programs to their communities to see it not just as something that takes care of itself, but also as a valuable service that has real societal benefits," said Joe Pickard, the Institute of Scrap Recycling Industries' chief economist.
How New Bedford plans to reckon with recycling's rising costs remains an open question. The mayor has said collection fees or a pay-as-you-throw program are a distant possibility.
But these sorts of moves can be perilous. Political careers have been won and lost over issues like snow removal and garbage pickup.
"One of the biggest mistakes the recycling community as a whole ever did was to let anybody think this was free," said Lynn Rubinstein, executive director of the Northeast Recycling Council.
In Fall River, another factory city 15 miles up the coast from New Bedford, voters removed their mayor from office in 2014 after he started a pay-as-you-throw program for the city's garbage collection.
The trial that will decide how soon New Bedford has to come to grips with recycling's new normal could begin as soon as this fall.
Ben Berke is the South Coast Bureau Reporter for The Public's Radio. He can be reached at bberke@thepublicsradio.org.