Rhode Island Lt. Gov. Dan McKee has selected lawyer-lobbyist Kevin Horan as his legislative director, sources tell The Public's Radio.
Horan is a former Pawtucket state representative.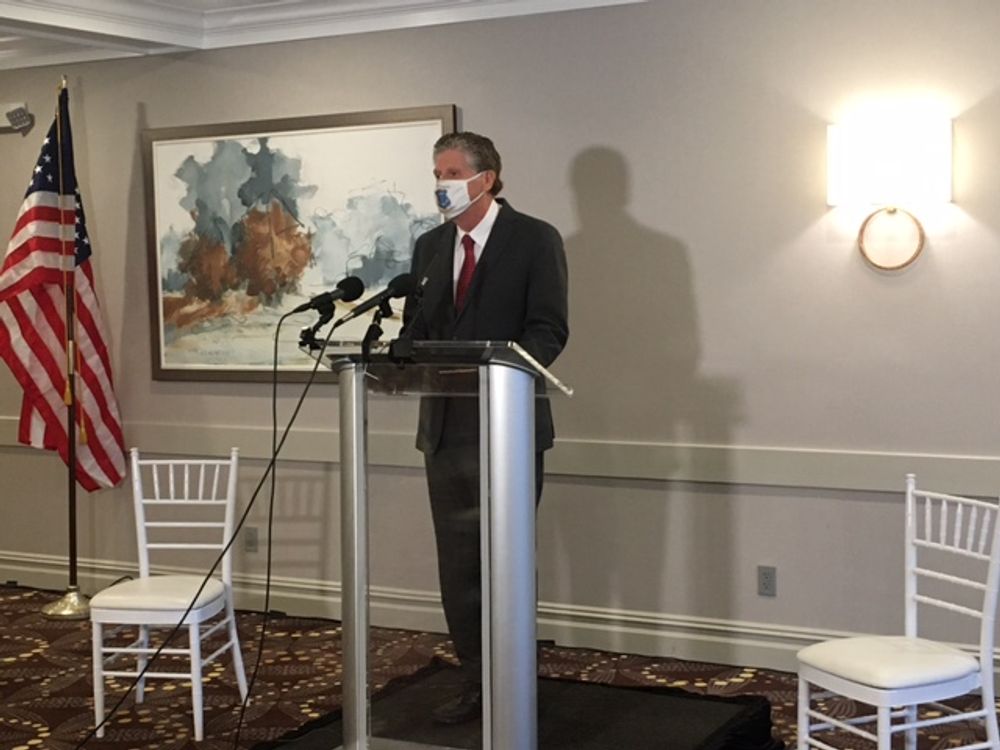 His lobbying clients last year consisted of Advance America, the giant payday lending company, the New England Cable and Telecommunications Association, Cox Communications and IGT and its affiliates, according to lobbying records maintained by Secretary of State Nellie Gorbea's office.
Horan will fill an opening created by the move of Steve Kavanagh, legislative director for Gov. Gina Raimondo, and her two predecessors, Lincoln Chafee and Don Carcieri, to become deputy chief of staff for House Speaker Joe Shekarchi.
McKee is poised to become governor once the U.S. Senate confirms Raimondo as U.S. Commerce secretary. That is expected to happen later this month or in March.
Horan declined comment when contacted by The Public's Radio.
Mike Trainor, transition spokesman for McKee, would not confirm that Horan is set to join McKee's administration.
In the past, Horan has lobbied for Rhode Island Mayoral Academies – a concept that McKee helped to create more than a decade ago.
Horan is also a veteran lobbyist on gambling issues, extending from the time when Newport Grand had jai alai to last year, when IGT and Twin River, which now operates as Bally's, unveiled a long-term joint venture to provide gambling services in Rhode Island. The legislation for that proposal is expected to be considered by the General Assembly this year.
Ian Donnis can be reached at idonnis@ripr.org