Testimony in the money laundering trial of campaign operative Jeff Britt ended Thursday, with House Speaker Nicholas Mattiello testifying that he learned of a controversial mailer sent in support of his 2016 re-election campaign around the time when it was landing in mail boxes.
"I was angry with the mailer and I called my chief of staff, Leo Skenyon, and yelled at him because I was angry at the mailer," Mattiello told Britt's defense lawyer, Robert Corrente. "I thought it was not a good idea. I thought it was going to hurt my campaign in the last days of the campaign."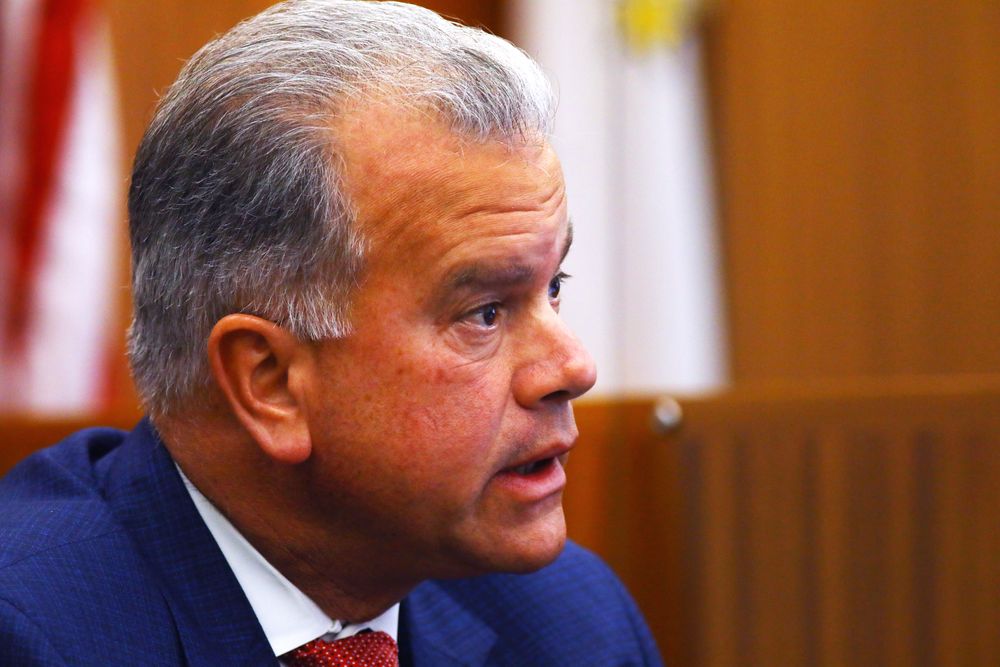 In arguing against Corrente's motion to dismiss the felony money laundering count, prosecutor Stephen Dambruch argued that Britt orchestrated the $2,150 mailer – ostensibly sent by Shawna Lawton, who lost a GOP primary for the chance to run against Mattiello – in an attempt to boost the speaker. Britt also faces a misdemeanor charge of making a prohibited campaign contribution.
But Mattiello, Skenyon, and a former Mattiello staffer, Matt Jerzyk, said the mailer became a big headache after The Providence Journal raised questions about it. (Lawton lacked the money in her campaign finance account at the time the piece was created and sent to pay for it.)
"It looked desperate," Skenyon said of the mailer.
Mattiello wound up winning his re-election as state rep in 2016, over Republican Steve Frias, by just 85 votes.
Under questioning by Corrente, other witnesses described their role in the mailer and how Mattiello's Statehouse staff was closely involved in his campaign.
Jerzyk, for example, said he typed up notes and thoughts from Britt for the mailer, and as a matter of course, took direction from Skenyon for the campaign.
During their time as witnesses, Skenyon and Jerzyk said they were unable to recall details on a series of questions.
The end of witness testimony in the case means that Britt will not testify.
Closing arguments are set for Friday.
In arguing a motion to dismiss the felony charge against Britt, Corrente downplayed the strength and focus of the state's case, at one point likening it to "dropping an atom bomb on a bug."
Corrente called the use of the money laundering charge "unfounded on many levels."
Prosecutor Dambruch responded by describing Britt as the architect of an attempt to elude a campaign finance reporting requirement.
And while the $2,150 cost of the mailer is a relatively small amount of money, Dambruch said, the 85-vote margin of Mattiello's 2016 win magnifies the significance of the case.
Ian Donnis covers politics for The Public's Radio. He can be reached at idonnis@ripr.org