Rhode Island General Treasurer Seth Magaziner maintains an almost two-to-one advantage over his closest rival in fundraising among announced or expected gubernatorial candidates.
After bringing in $253,106 during the third fundraising quarter, Magaziner has a campaign balance of $1,580,418. Gov. Dan McKee, who is expected to announce his re-election campaign in January, has a balance of $800,681 after collecting $154,265 during Q3.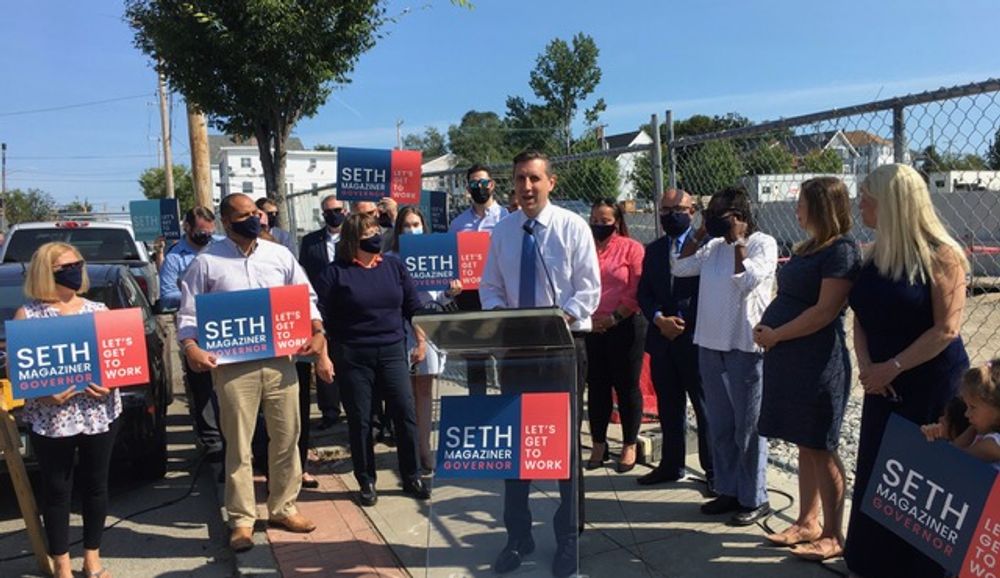 Former CVS Health executive Helena Foulkes announced her gubernatorial run last month. She did not file a third quarter report, meaning that her fundraising ability will not become clear until after fourth quarter reports are filed on January 31, 2022.
Among other Democratic candidates for governor, Secretary of State Nellie Gorbea raised $153,465, bringing her campaign balance to $749,283.
Matt Brown raised $76,608. His balance stands at $59,983.
Luis Daniel Munoz collected $5,104, bringing his balance to $5,626.
Fundraising is an important part of campaigns, although raising the most money is not a guarantee of victory.
Former Rhode Island Turnpike and Bridge Authority chairman David Darlington, who is expected to run for governor as a Republican, did not file a Q3 finance report. No other Republicans have yet emerged as gubernatorial candidates, although House Minority Leader Blake Filippi is considered a prospective candidate.