→ See more of our coronavirus coverage, including community resources and personal stories.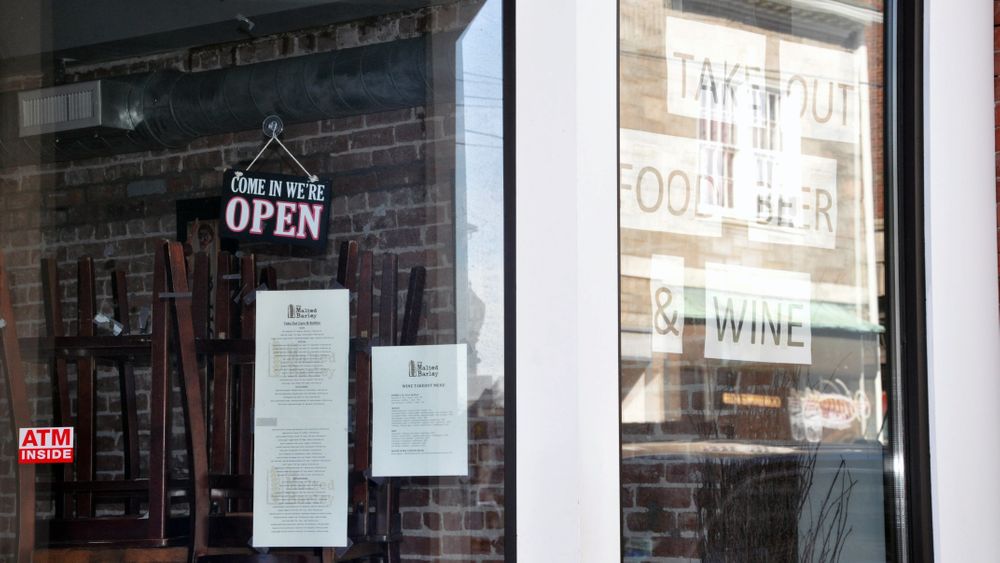 Some say the rollout of the Paycheck Protection Program was poorly executed, that it favored businesses with financial connections, and publicly traded companies got large loans while mom and pop businesses got left behind. All Things Considered host Dave Fallon spoke with reporter Alex Nunes about how the program has gone so far in Rhode Island.

FALLON: Alex, what's been the experience so far for small businesses in Rhode Island applying for loans through the Paycheck Protection Program?
NUNES: It really varies. A significant number of companies are definitely getting loans. The Treasury Department reported last week that nearly 8,000 loans were approved in Rhode Island, and they totaled more than $1.3 billion. At the same time, I've heard that your success in securing a loan can really depend on whether your business has an existing relationship with a bank. There's also such incredible demand for PPP loans that a lot of businesses have submitted applications and just not heard back yet. So, hopefully those businesses get assistance when the additional funding is approved.
FALLON: I imagine a lot of businesses are very frustrated right now.
NUNES: They are. I think people also weren't happy to see that, nationally, larger companies were getting sizable loans when small businesses were still waiting, or being turned away. Lisa Konicki is the executive director at the Ocean Community Chamber of Commerce in Westerly. She told me she's heard concerns along these lines.
KONICKI: Obviously people were surprised and somewhat disappointed to learn that a large percentage of the funds went to publicly traded organizations. So, I have heard some thinking that the small guy on Main Street is sort of at the end of the line.
NUNES: Lisa actually told me one business she knows got a PPP loan but didn't want other local businesses knowing about it because they felt kind of guilty about getting it when others hadn't.
FALLON: The point of the Paycheck Protection Program is to keep businesses open and keep people on payroll. But a lot of places are shut down or scaled back right now because of government restrictions, and they don't expect to be doing the same level of business when they do reopen. What are they saying about the Paycheck Protection Program?
NUNES: Many are critical of the program and its terms. Some businesses, like independent restaurants, have said they could be in a situation where they rehire people and then need to lay them off all over again once the PPP money runs out. So, they say, it doesn't do much to help their specific situations. I spoke to Chris Simpson, the artistic director of Contemporary Theater Company in Wakefield. He said they looked into the PPP but ultimately decided it didn't make sense for them to apply. They get about two-thirds of their revenue from areas like ticket sales, merchandise sales, and performance classes—things they can't do right now and might have limitations on for a while.
SIMPSON: We're currently experiencing a 90 percent reduction in revenue. We would need to take a gigantic loan to keep everybody employed, and we'd have to make up such a huge amount of our typical expenses with this loan that we'd never be able to pay it back.
FALLON: It looks like Congress is closing in on a deal to put hundreds of billions of dollars more into the program. Are people optimistic about that helping them?
NUNES: I think people have applications in and are hoping, but people certainly aren't putting all their eggs into that one basket. Lisa Konicki from the Chamber of Commerce in Westerly made an interesting point. Back in 2012, businesses in the Misquamicut Beach area were devastated by Superstorm Sandy, and the vast majority did not get government loans to get back in business. She said they were saved by the community rallying together and raising money to help them. She says that kind of community support is really crucial now.
KONICKI: It's really going to depend on the loyalty and patronage of the local community, just as it always has.
NUNES: But obviously, right now, we're facing an economic disruption that's so much larger than Superstorm Sandy was, and I think everyone recognizes there's going to be a lot of businesses that are hurting no matter what.
FALLON: Thanks very much, Alex.
NUNES: Thank you, Dave.