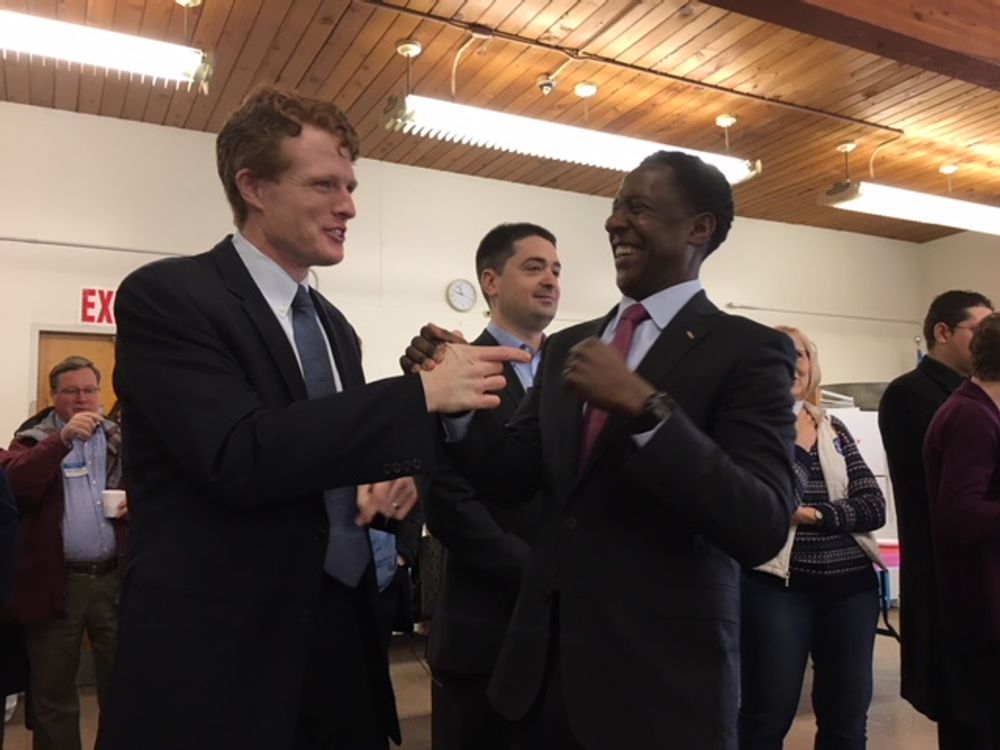 Confirming that he's considering a Democratic challenge against U.S. Sen. Ed Markey, U.S. Rep. Joe Kennedy of Massachusetts used a Facebook post Monday to push back against suggestions that he's moving too quickly.
"I hear the folks who say I should wait my turn, but with due respect -- I'm not sure this is a moment for waiting," Kennedy wrote his post. "Our system has been letting down a lot of people for a long time, and we can't fix it if we don't challenge it. I've got some ideas on how to do that."
"And I don't think our democratic process promises anyone a turn," Kennedy added. "What it does promise is the chance for anyone to earn it — if we think we have something to offer and are willing to put ourselves and our ideas out there."
The possibility of challenge by Kennedy, 38, against the 73-year-old Markey, first reported last week by The New York Times, has created a huge buzz in Massachusetts politics. Despite their difference in age, the two men share similar stances on policy.
"I haven't reached a decision yet -- that's the truth," Kennedy wrote on Facebook. "I'm thinking about what I have to offer Massachusetts voters, what is most important in this political moment, and what kind of party Democrats need to be building for the future."
Kennedy is serving his fourth term representing a congressional district that stretches from Boston suburbs to Fall River and Attleboro.
The congressman said family is his first consideration in contemplating a U.S. Senate run, and how he and his wife, Lauren, have two children under age four.
Markey has vowed to wage a vigorous re-election campaign next year.
On Monday, his campaign released a video of supporters from New Bedford touting his progressive credentials.
The Malden Democrat served almost 40 years in the U.S. House before winning the Senate seat formerly held by John Kerry in 2013.
In related news, The Boston Globe reported that Markey's top campaign adviser, West Warwick native Paul Tencher, is leaving the campaign after retweeting a rude tweet about the Kennedys.